2018 Bowman Chrome Shohei Ohtani Superfractor Autograph Tops $184,000
Since Bowman Baseball came out at the end of April, the big question has been, "What will the 2018 Bowman Chrome Shohei Ohtani Superfractor Autograph sell for?" Well, we have an answer. And it looks like even the biggest guesses and predictions underestimated things.
Including the buyer's premium, the Ohtani Superfractor Autograph has sold for $184,056.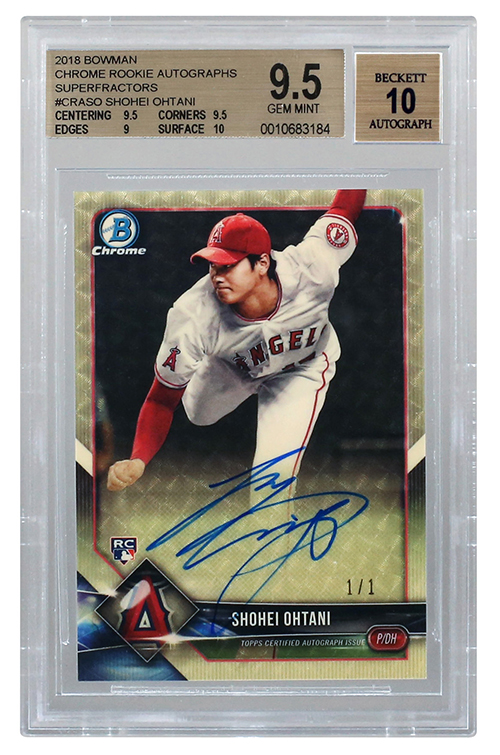 The one-of-a-kind card was found in a 2018 Bowman Baseball hobby pack by John Muheim, a photographer from the Sacramento area. It capped a Willy Wonka-like hunt that took much longer than most probably expected. Amidst that hunt were multiple high-dollar public offers, which helped fuel interest.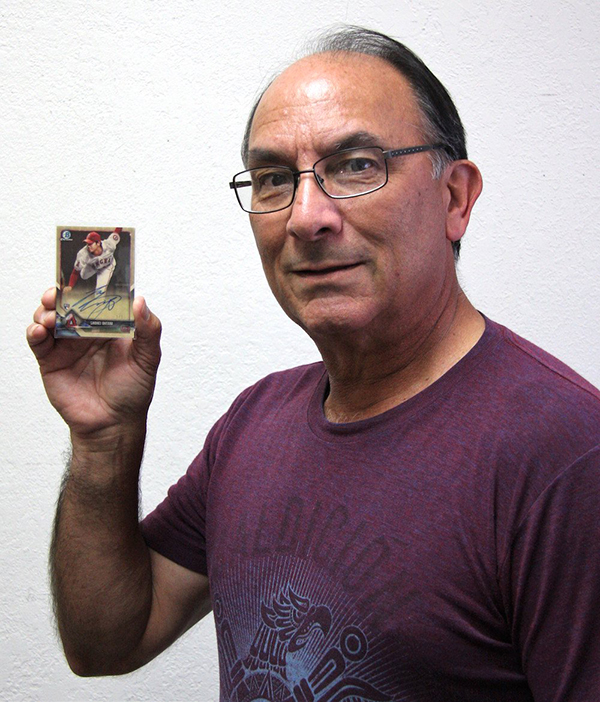 Muheim ultimately decided to send the Superfractor to public auction through Goodwin & Co.
Many estimated the card would sell for $100,000.
But shortly after it went up for sale, the news came that Ohtani was recommended for Tommy John surgery. When this happens, not only will the Japanese star miss at least a year of action but he may never be the same on the mound. This meant some uncertainty surrounding the card.
It still didn't matter and the card soared past expectations.
The hammer price for the card was $153,380. On top of that was a 20 percent buyer's premium for the final $184,056 price.
The card is graded Gem Mint 9.5 by Beckett Grading.
The Popularity of Superfractors
In baseball over the past several years, a player's first Bowman Chrome Superfractor (often autographed) have usually come to represent their very best card. They are instantly recognizable for their swirled golden backgrounds. There's also the fact that they're one-of-a-kind.
The Superfractor craze kicked off in 2010 with Stephen Strasburg. The unsigned card made national headlines after it changed hands multiple times that summer, going for more than $20,000 at one point. Subsequent sales of the card haven't been nearly as high but it is the one that really started it all.
The 2009 Bowman Chrome Draft Mike Trout holds the record for the most paid for a Superfractor. It sold for $400,000 in May, 2018.
Superfractors are in products other than Bowman. Not matter the brand, player or whether it's their first, all are notable to a certain extent. But clearly, not all Superfractors are created equal.