Here's a Look at Some 2018 Donruss Shohei Ohtani Autographs
In a few months, there's a good chance that Shohei Ohtani autographs will have been in several products. But right now, they're fresh and collectors in North America, Japan and other points in between are excited for them. Topps has peeked a live look at some cards slated for 2018 Bowman. But before those arrive, there's 2018 Donruss Baseball from Panini.
They have the Angels signee on a few different cards–some pitching, some hitting and some that take it old-school.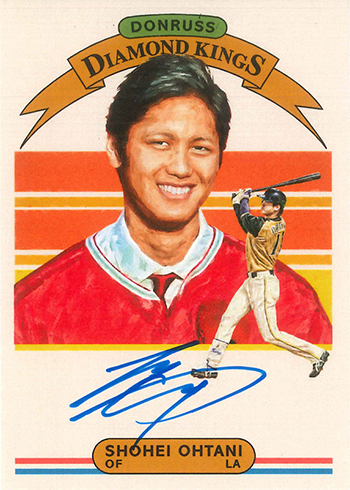 2018 Donruss Shohei Ohtani autographs come hard-signed in the Private Signings and Rated Prospects insert sets. Panini's blog, the Knight's Lance, also shows an on-card autograph done with an early Diamond Kings design.  According to the card maker, other Ohtani autographs appear on Signature Series and Promising Pros Materials Signatures inserts.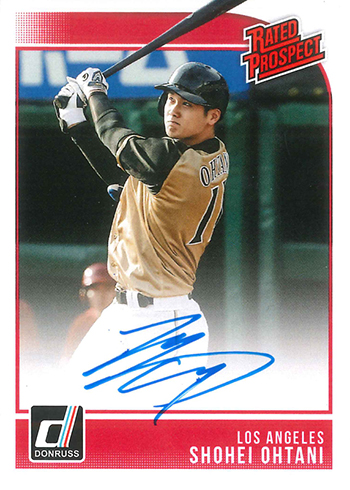 With Ohtani slated to pitch and hit, this opens up an obvious variation route for creating different cards. This is shown on a pair of Private Signings cards.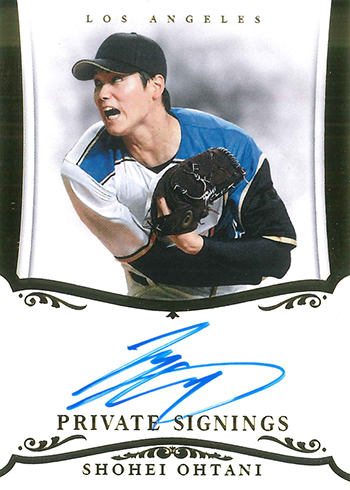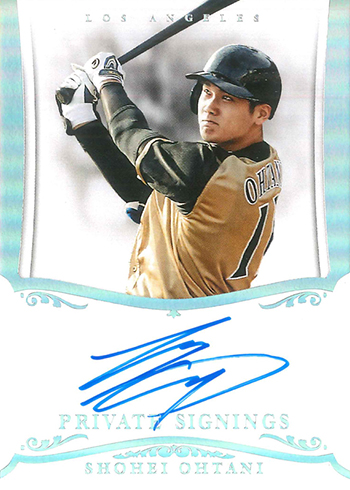 Some of the 2018 Donruss Shohei Ohtani autographs also come with Japanese inscriptions. This one translates to "Gratefulness/Appreciation."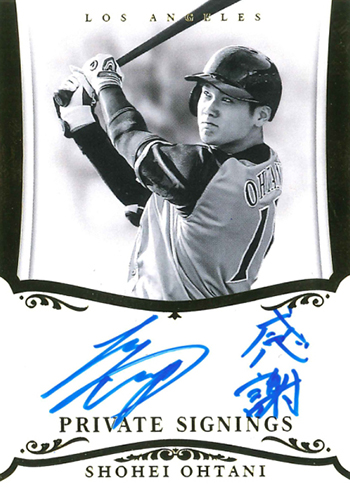 It's not just signed cards when it comes to 2018 Donruss and Ohtani. He's on the checklists for several inserts including Out of This World, Dominators, Mound Marvels and the tough Whammy! set.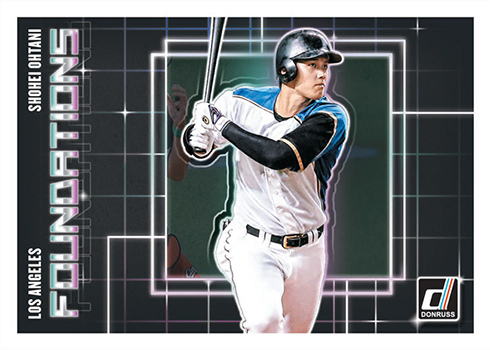 2018 Donruss Baseball releases in early March.
Comments? Questions? Contact Ryan Cracknell on Twitter @tradercracks or by email.