Peter Parker Swings to the Top of CBCS Hot List
Last week's CBCS Hot List was all over the place with some unusual suspects in four of the five spots. This week, well, this week it's the exact opposite. Lots of familiar names and faces to be seen. Even a king makes an appearance. So, let's get started and find out what book landed in the number one spot.
Peter Parker: Spectacular Spider-Man #1 – August 2017
As mentioned above, this week's CBCS Hot List is full of familiar faces. Case in point, Peter Parker. Here in the number one spot, is Peter Parker: Spectacular Spider-Man #1 which gives readers the first comic book appearance of Peter's sister, Teresa Parker. Yes, you read that right, Spider-Man has a sister. Who knew? Well, to be fair, readers of the Family Business graphic novel knew, but that wasn't me. This book took nearly a 1300% jump in sales this week as Spider-Man collectors grabbed this first appearance from the secondary market as much as they could.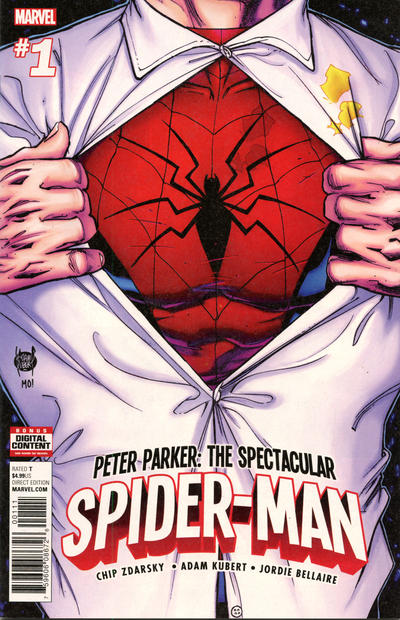 Supercrooks #1 – October 2012
If you have been paying attention to the CBCS Hot List at all, or comic books in general, you know Mark Millar is kind of a big deal. Here at the number two spot, we find Millar's Supercrooks #1. Supercrooks saw an uptick in sales of over 1000% this week behind the news that it's this is the next Millarworld property on the production line at Netflix.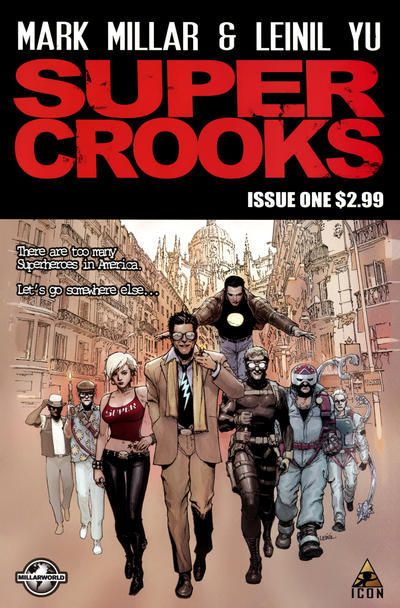 King James #1 – August 2004
Next on the CBCS Hot List, we find a sports card collector's dream, King James #1. This DC book was a promotional giveaway from Powerade back in 2004. For those of you who aren't aware Lebron was a rookie during the 03-04 season, thus, this kind of a "rookie comic". If you don't follow, don't worry, sports card collectors are fickle. Available in 11 different covers, Powerade drinkers had to send off proof purchase of three 32oz bottles to receive the book. With Lebron's current season over and Space Jam 2 on the way, this book makes a lot of sense here. In fact, it saw a sales increase of over 800% this week, landing it here in the number three spot.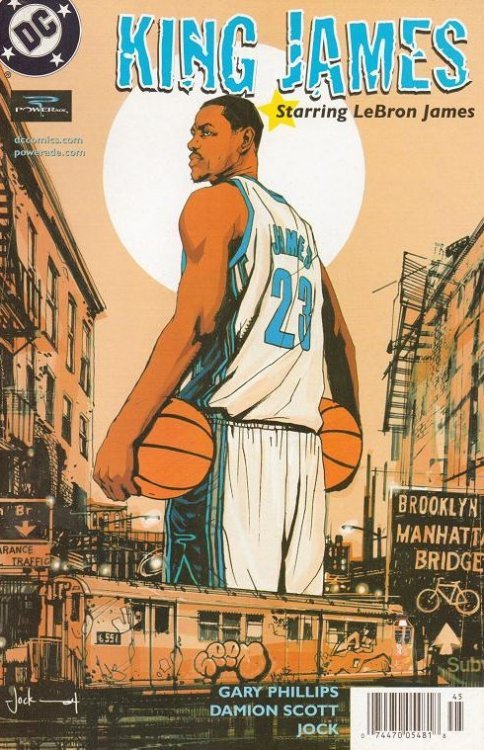 Doctor Strange #60 – August 1983
Not every book on the CBCS Hot List is some grail that you will only find on the top shelf of your LCS. No, in fact, over the last several weeks there have been plenty of examples one could find in the dollar bin. Here at the number four spot is another example of that with Doctor Strange #60. There isn't anything super special about this book other than some of its story arc aspects may come up in the MCU, but that was more than enough to drive its sales up over 750% this week.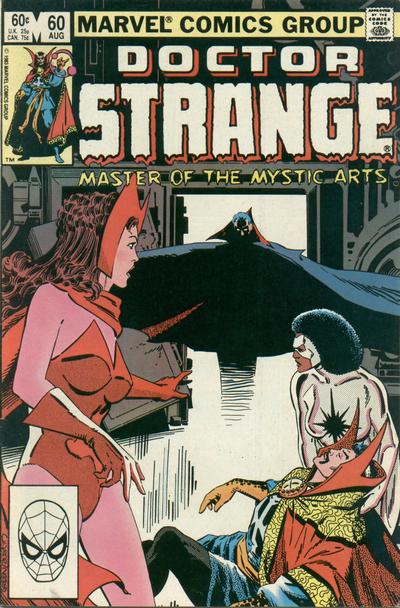 Thor #2 – January 2015
We're rounding out the CBCS Hot List this week with yet another Marvel book, but that's ok. In this case, it's Thor #2. This book received a nice 700% bump in sales as it landed on a few different spec lists. With that in mind, with Thor: Love and Thunder on the horizon, this book offers readers Jane Foster in her first full appearance as Thor. All of her previous appearances were merely cameos. So, not a bad book to grab now before the release of the film next year.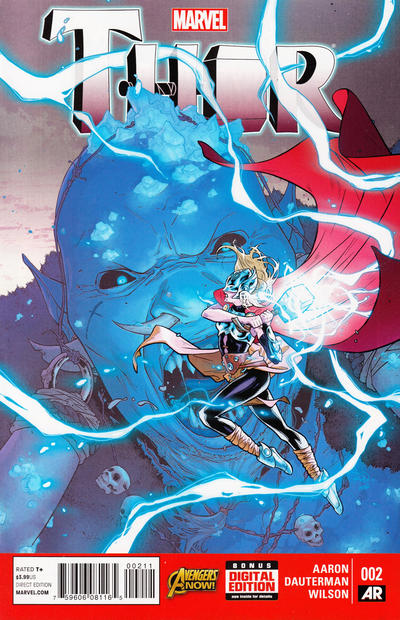 That's going to wrap up the CBCS Hot List this week. Let us know what you think about the list and what books you are picking up in the comments. If you missed last week's list you can check it out here. Also, don't forget to check out the latest CBCS Hip-Hop Variants as well.
Finally, this week's CBCS Hot List was powered by BAM! Box. Grab $8 off your first BAM! Comic Box with code NYWC8.