CBCS Hip-Hop Variants: Amazing Spider-Man #1
When it comes to hip-hop one has to appreciate the group artist. That's not taking away from the solo artist at all, but I think the dynamic of the group artist is more intriguing. Just like anything done in a group, there needs to be chemistry. Lack of said chemistry will cause fans to just tune out. So, as we examine this week's hip-hop variant cover, keep in mind that chemistry counts. Now, let's take a look at Mike Del Mundo's A Tribe Called Quest's cover for Amazing Spider-Man #1.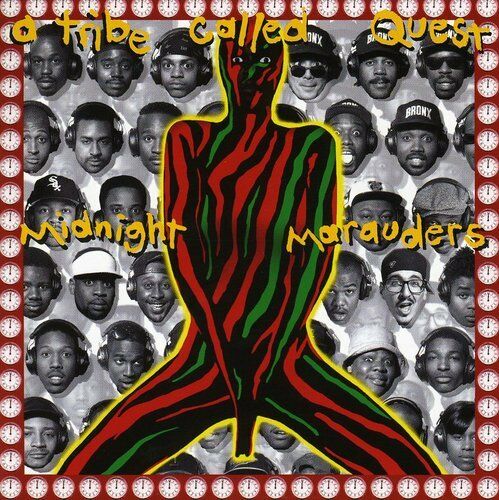 Midnight Marauders
Released in November of 1993, Midnight Marauders was the third studio album from A Tribe Called Quest. The album was received well by both critics and fans alike. In an era of hip-hop that was defined by Gangsta Rap on the West Coast and the hard gritty beats on the East Coast, Tribe was something entirely different. Pegged as "Alternative Rap" by industry insiders, Tribe approached hip-hop from their own point of view. The culmination of the point of view, at least at the time, was Midnight Marauders.
The production of the album was second to none, and lyrically it was like nothing that had been heard before. As I mentioned above, chemistry matters, and A Tribe Called Quest had chemistry. The results of that chemistry was an album that peaked at number 8 on the Billboard 200, and number 1 in the Top R&B/Hip-Hop Album charts. Now considered a "Rap Classic", Midnight Marauders is a certified platinum album with over 1M units sold. Tracks like "Award Tour", "Electric Relaxation", and "Oh My God" pushed this album commercially, but it's the deep cuts that Tribe fans stay for. Midnight Marauders was, and is, a classic in every sense of the word.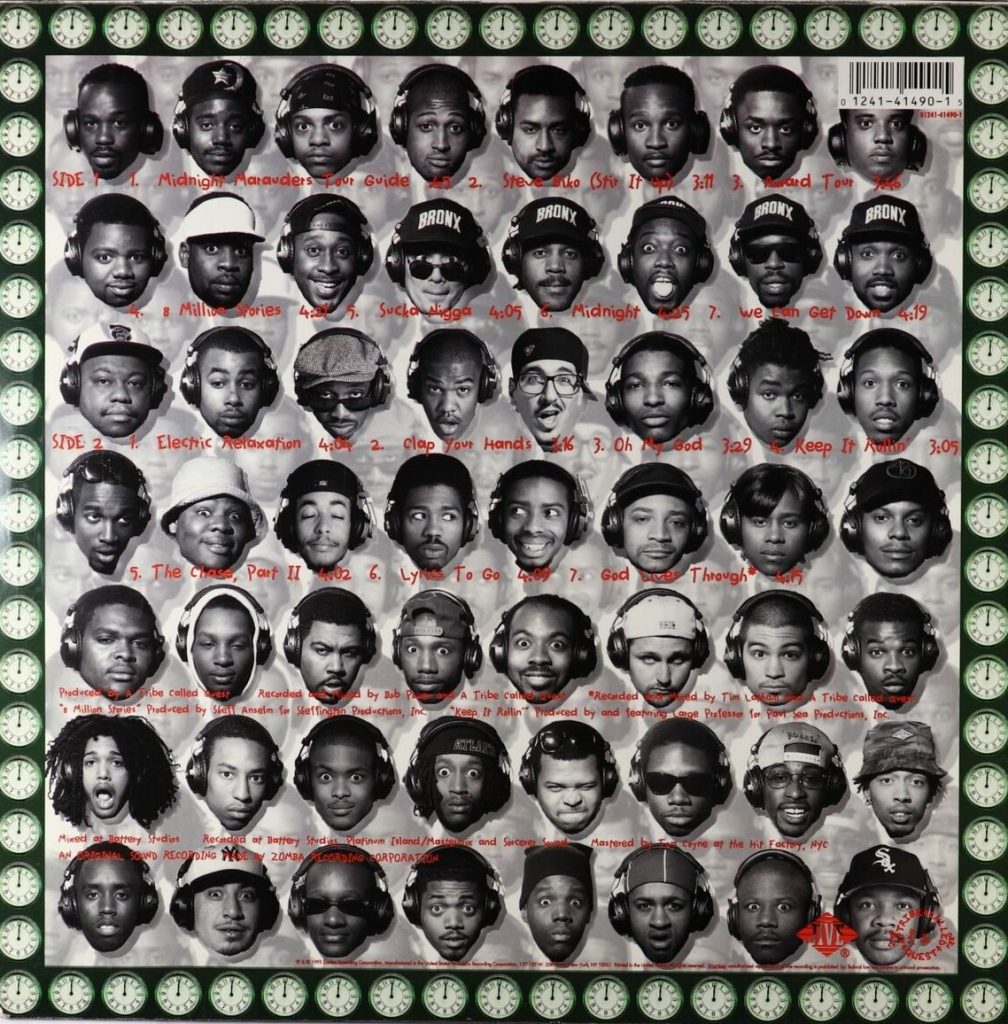 Amazing Spider-Man #1
Mike Del Mundo's A Tribe Called Quest's cover for Amazing Spider-Man #1 is also a classic. He took one of hip-hops most recognizable album covers and introduced it into the Marvel world. Every detail from the spiders around the border to the characters in the background is perfect. Of course, one cannot help but notice Spidey, boldly hanging in the middle of the cover. Dare I say it's "Amazing"?
When it comes to the sales data on this book, it can still be had at a fairly reasonable price. Any collector should be able to find it, all in, for about $20. Taking a look at the CBCS Pop-Report, there are just seven copies that have been submitted, and four of those came back at a 9.8. With less than 10 total on the report, there is plenty of room for that number to grow.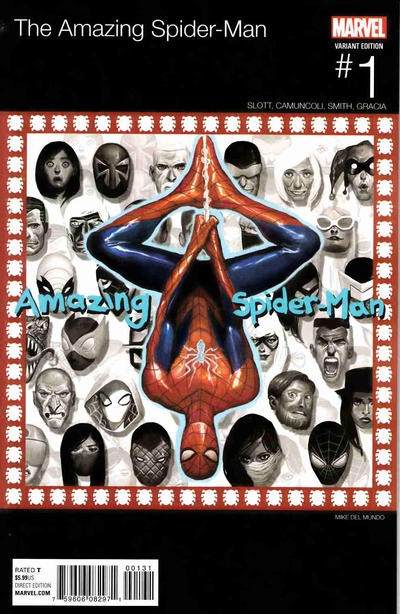 That's going to wrap up this week's edition of the CBCS Hip-Hop Variants. Let us know what you think about the Amazing Spider-Man #1 cover in the comments, as well as the Midnight Marauders. Also, If you missed last week's Slim Shady LP cover you can check it out here. Finally, don't forget to check out this week's CBCS Hot List.