2017 Topps Transcendent Baseball, Star Wars Stellar Signatures Teased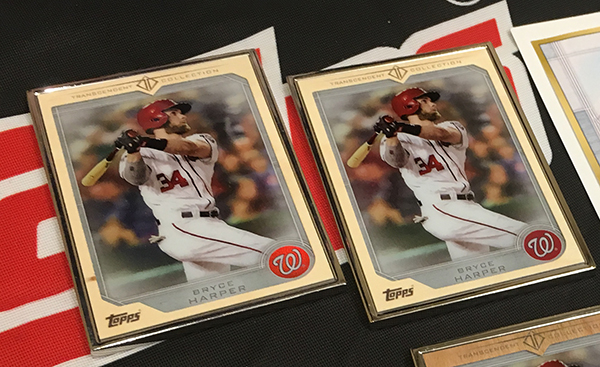 Update: Full 2017 Topps Transcendent Baseball details can be found here.
Transcendent Baseball is coming back. 2017 Topps Transcendent Baseball was teased at the end of the manufacturer's annual Q&A at the 2017 National Sports Collectors Convention. Joining it is a similar non-sport product, Topps Star Wars Stellar Signatures.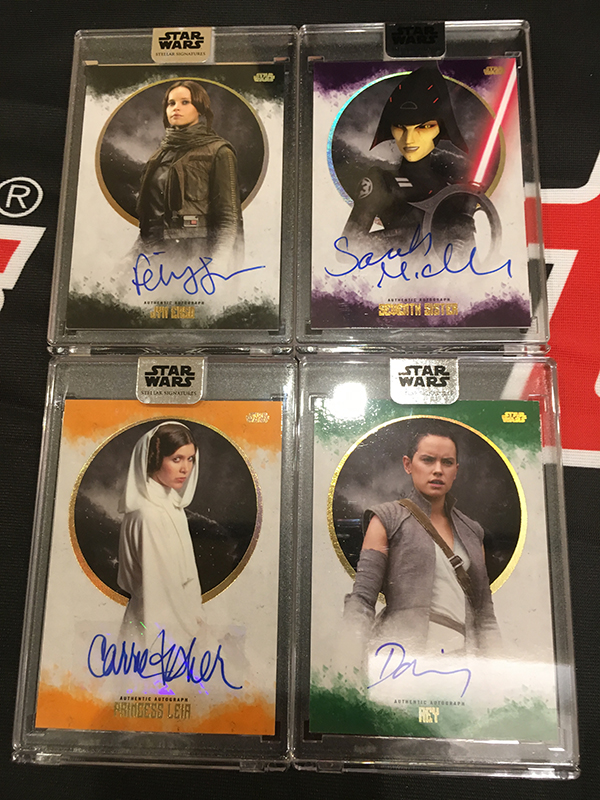 Not much was said about either release, however Topps did have some samples to show.
2017 Topps Transcendent Baseball
2017 Topps Transcendent Baseball sees the framed autographs return. The outer part of the card is in metal. There's also an inner frame done with wood. It's a nod to 1987 Topps Baseball on its 30th anniversary but it's definitely a new design.
The color and style of the wood will help identify the product's parallels.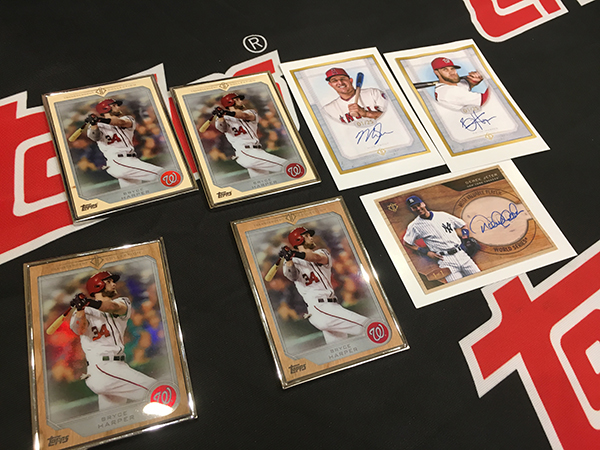 Topps had a few unsigned Bryce Harper samples on hand. They also had early mock-ups of a couple of other cards from the product showing some different designs. However, these weren't final cards.
Topps Star Wars Stellar Signatures
Star Wars Stellar Signatures was also announced at the Q&A. This takes a similar ultra high-end approach as Transcendent. Limited to just 100 boxes, each comes with 40 autographs.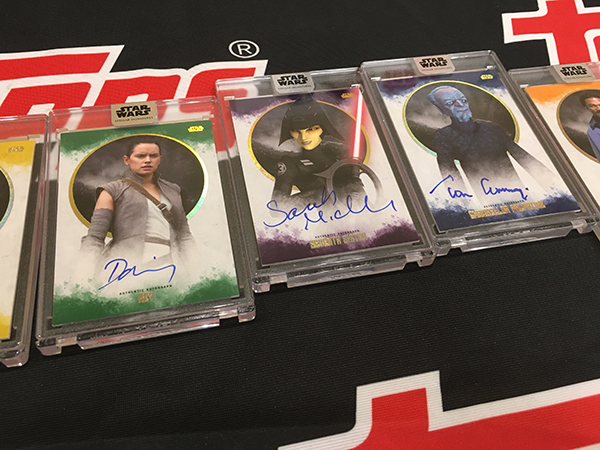 Daisy Ridley, Hayden Christensen, Felicity Jones, Sarah Michelle Gellar and Carrie Fisher were among the autographs. Virtually all of the cards will be signed on-card. Of the samples, which were final copies of the cards, only the late Carrie Fisher and Kenny Baker were stickers.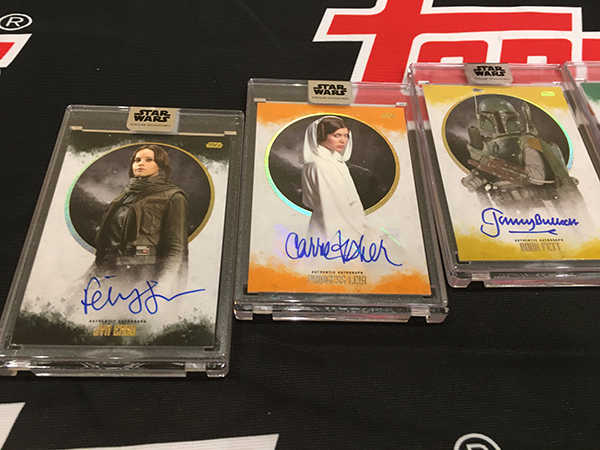 While an exact price point wasn't given, Topps' David Leiner said it was more than Star Wars Masterwork but significantly less than Transcendent Baseball.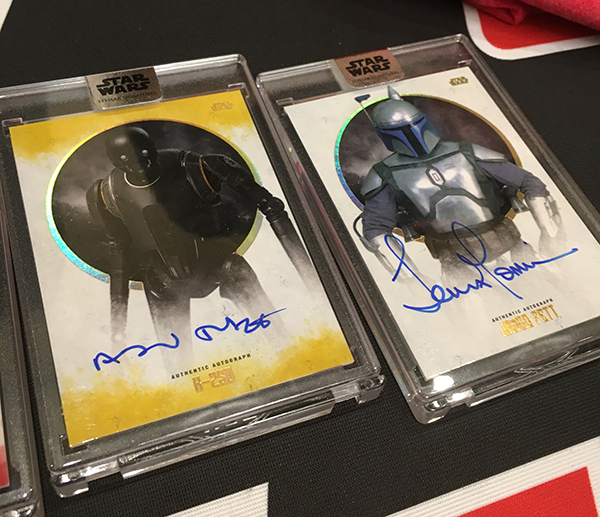 Configurations and target release dates were not announced for either product. 2016 Topps Transcendent Baseball released with a suggested price of $25,000 per box, which included more than 50 total autographs and a ticket to an exclusive party that featured an appearance by Kris Bryant.
Comments? Questions? Contact Ryan Cracknell on Twitter @tradercracks.