Funko Pop readies Star Wars Celebration exclusives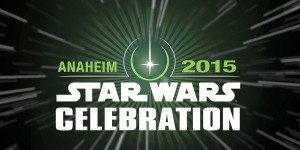 By Matt Bible | Beckett Non-Sports and Gaming Analyst
Wookies, droids, stormtroopers and Carrie Fisher.
Fans have many things to look forward to at this year's Star Wars Celebration. However, collectors and dealers attending the event also have plenty of reasons to be excited. For the first time ever, Funko will be offering Pop Vinyls that are exclusive to the show. With an unmasked Vader variant leading the way, some of the lesser known characters in the Star Wars Universe will be getting immortalized into Pop Vinyl form.
Each limited edition Funko Pop Vinyl will be atop a plastic base emblazoned with the Star Wars logo. Each box also has an exclusive sticker that depicts the Star Wars Celebration logo. There is no word on print run or how limited these will be; however, it stands to reason, as with any Star Wars or Funko convention exclusive, that they will indeed have a short print run. Pictured below are the Pops that will be available: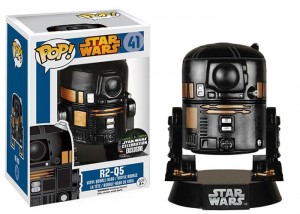 R2-Q5 No. 41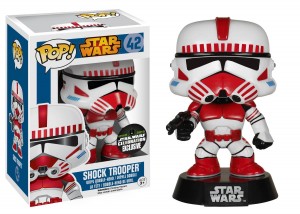 Shock Trooper No. 42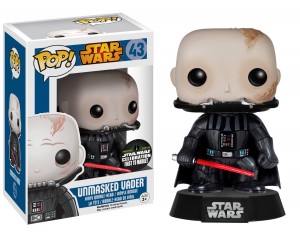 Unmasked Vader No. 43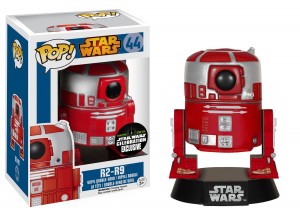 R2-R9 No. 44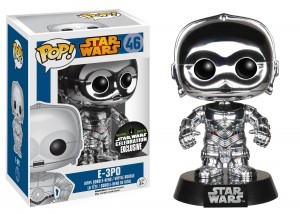 E-3PO No. 46
There is no No. 45 figure, which could mean that there is another figure to be added for the convention or possibly a later date. No doubt, like all Star Wars collectibles, these will be hot items once they reach the secondary market. Star Wars Celebration will take place in Anaheim, Calif., from April 16-19.
Matt Bible is the non-sports and gaming analyst for Beckett Media. Have a comment, question or idea? Send an email to him at mbible@beckett.com.