2017 Topps Star Wars: The Last Jedi Trading Cards Checklist
Topps has been covering Star Wars films for 40 years and counting. Trading cards have changed to a certain extent in that period, but the manufacturer is still there, keeping up with the latest from Luke Skywalker and beyond. 2017 Topps Star Wars: The Last Jedi trading cards cover the eighth film from the main series and second starring Rey, Kylo Ren, BB-8 and company.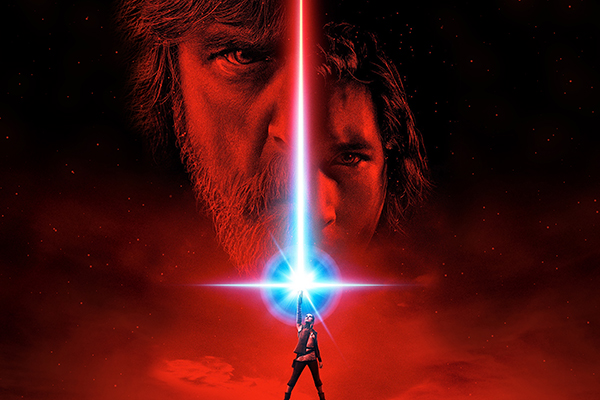 Base Set
The 2017 Topps Star Wars: The Last Jedi base set has 100 cards. It covers characters and some of the scenes. The number of major spoilers is minimal as the vast majority of the checklist is dedicated to characters and creatures.
Topps has not yet announced if there will be a follow-up Series 2 to go with this set to build the story.
Packs come with at least one parallel. Blue are the most common followed by Green (1:2 packs), Purple (1:4), Red (1:12), Silver (/99), Gold (/25), Printing Plates and Black (1/1). Silver, Gold and Black are only found in hobby packs.
Autographs and Other Premium Inserts
Each 2017 Topps Star Wars: The Last Jedi hobby box has a pair of premium inserts. One of those is guaranteed to be either an autograph or sketch card.
Autographs come in a variety of forms, all highlighting the film's cast. Basic autographs have Red (/99), Silver (/25), hobby-exclusive Gold (/10) and Black (1/1) parallels as well as Autographed Printing Plates.
Multi-signed cards come with two (/5), three (/5) and six (/2) signatures. Dual and triple autographs have one-of-one Black parallels.
Sketch cards come with original art drawn directly on the cards highlighting the film's characters. Besides traditional cards, there are also ones die-cut in the shape of BB-8.
Three themes are used with the product's Medallion cards: ships, helmets and droids. The come Purple (/99), Red (/25) and Orange (1/1) parallels. Select cards also have rare autographed versions.
Source Material Fabric relics were an unannounced addition. Although these use swatches from the production in one sense, they're not from screen-used costumes.
Inserts
Regular inserts are also plentiful in 2017 Topps Star Wars: The Last Jedi, combining to land one per hobby pack. They include Stickers, Blueprints & Schematics, The Last Jedi Illustrated, Resist!, and Character Portraits. A second installment of Rey Continuity cards are also included. The first five are in Journey to Star Wars: The Last Jedi.
2017 Topps Star Wars: The Last Jedi trading cards at a glance:
Packs per box: 24
Cards per pack: 8
Boxes per case: 12
Set size: 100 cards
Release date: December 20, 2017
What to expect in a hobby box:
• Autographs or Sketch Cards – 1 Total
• Additional Autographs, Sketch Cards, Printing Plates or Medallion Cards – 1 Total
• Inserts – 24
• Red Parallels – 2
• Purple Parallels – 6
• Green Parallels – 12
• Blue Parallels – 24
2017 Topps Star Wars: The Last Jedi Checklist
Base
Autographs
Memorabilia
Inserts
Comments? Questions? Contact Ryan Cracknell on Twitter @tradercracks or by email.