Seeing all the 1977 Topps Star Wars Stickers bring the memories rushing back
When you click on links to various merchants on this site, like eBay, and make a purchase, this can result in this site earning a commission.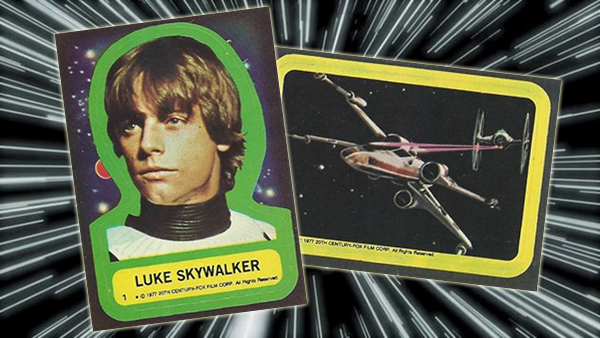 By Ryan Cracknell | Hobby Editor
When it comes to Star Wars trading cards, for most it goes all the way back to where it began. Even if you didn't collect them when they first came out, 1977 Topps Star Wars is still a landmark release. When it comes to movie cards, it ranks up there with the most important sets of all-time. For many, it might very well be the biggest entertainment release ever. And while the iconic star field borders of the base set bring lots of nostalgia, the stickers are fantastic as well and worthy of every bit of attention.
Collectors have a total of 55 1977 Topps Star Wars Stickers to track down. They were found one per pack. Each of the five series has 11 stickers with numbering carrying on from where the last left off. That means #1-11 are in Series 1, #12-22 in Series 2 and so forth.
The first couple groups of stickers came with a memorable design that has the standard die-cut, thick-bordered look that was in virtually every Topps entertainment set at the time. The background brings in the space theme with stars and planets. Most of these low-number Star Wars Stickers focus on specific characters and include their name. That said, the second half of the Series 2 stickers shift more towards scenes with thick borders.
The design shifted starting in Series 3. Rather than the space theme and dark backgrounds, film scenes are shown inside more generic celluloid-looking frames. And while not nearly as dramatic from a design standpoint, most of the images are so ingrained in the memories of Star Wars fans that it's tough not to feel a twinge of nostalgia.
There are a couple of signs that these helped kick off the onslaught of Star Wars merchandising. First off, everyone looks so young. But that's the case with most everything from the original film. More obvious are the spellings of names on the stickers. Today, we know R2-D2 and C-3PO primarily by their short names. Here, they're spelled out — Artoo-Deetoo and See-Threepio.
1977 Topps Star Wars Stickers aren't that tough to find today. However, condition does play a major factor. The dark borders of the early stickers are a bit of a nightmare to keep crisp. Back then, the printing process wasn't as precise as it is now. That means lots of stickers are noticeably off center and have other defects like marks.
The saving grace of sorts is the fact that the line was so popular. That means that millions of the stickers were produced. While a good chunk of those have been used, played with and otherwise destroyed, there's still a decent amount of them out there. As a result, raw copies aren't too expensive.
Below is a full gallery of all 55 of the 1977 Topps Star Wars Stickers. They're arranged and sorted by series. If you're looking to add to your collection, the Beckett Marketplace is a great place to start.
1977 Topps Star Wars Stickers Gallery
Series 1
1 Luke Skywalker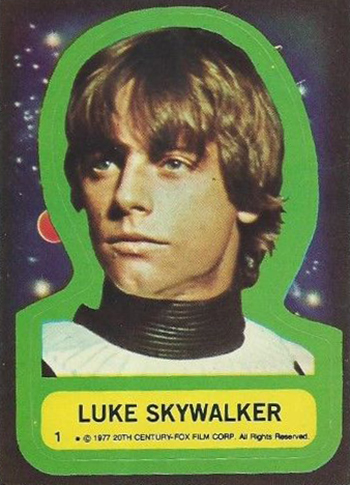 2 Princess Leia Organa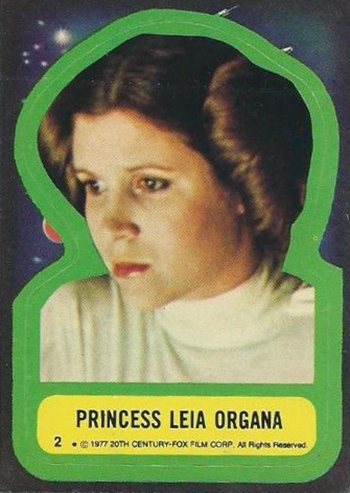 3 Han Solo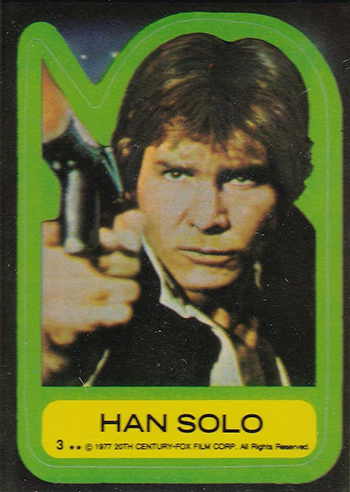 4 Chewbacca the Wookiee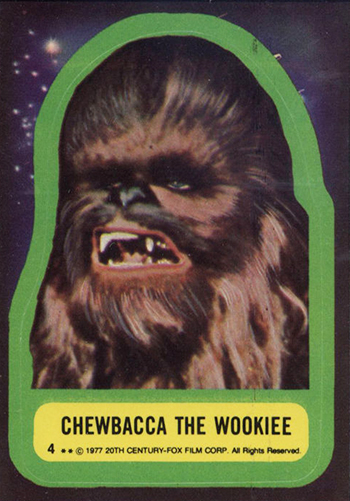 5 See-Threepio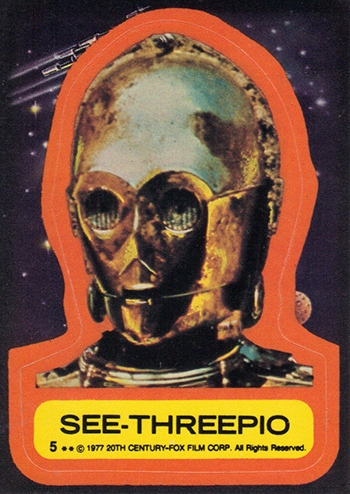 6 Artoo-Detoo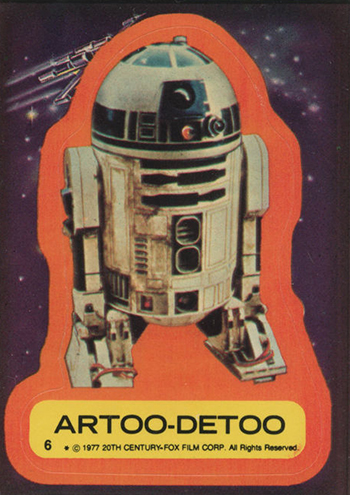 7 Lord Darth Vader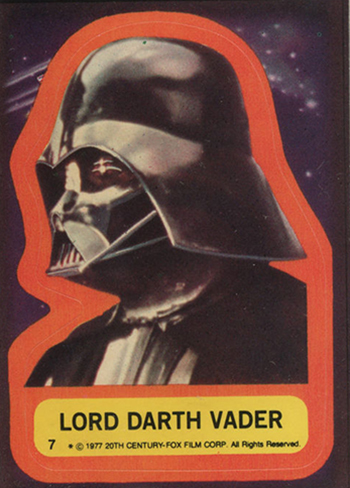 8 Grand Moff Tarkin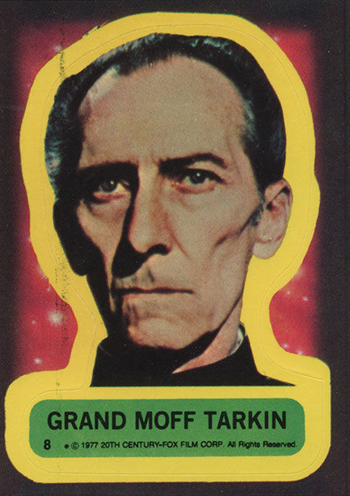 9 Ben (Obi-Wan) Kenobi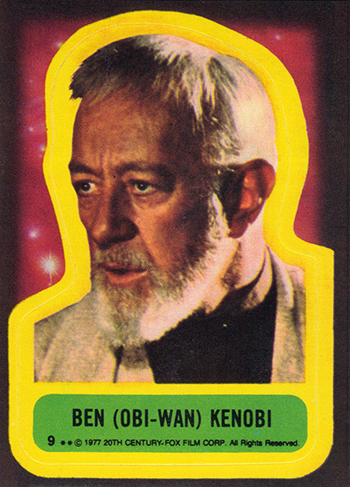 10 Tusken Raider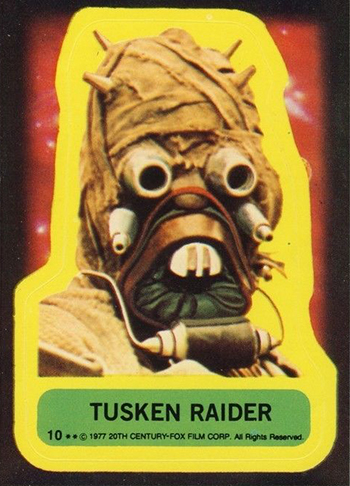 11 TIE Fighter, X-Wing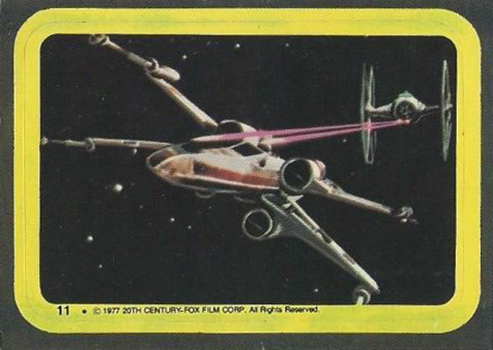 Series 2
12 Han and Chewbacca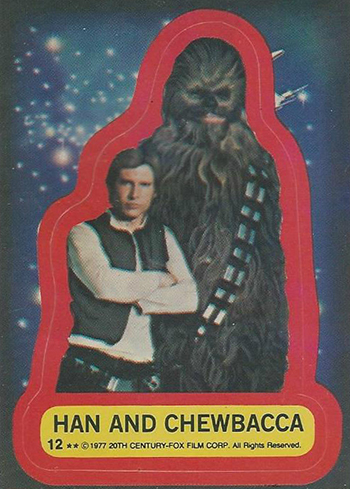 13 Alec Guiness as Ben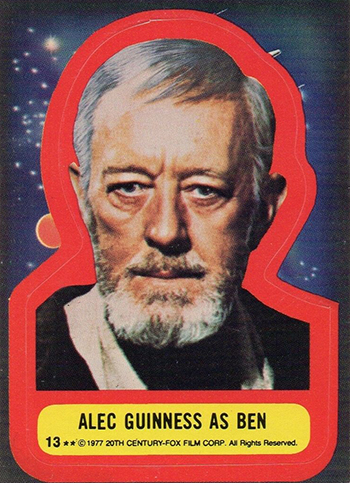 14 The Tusken Raider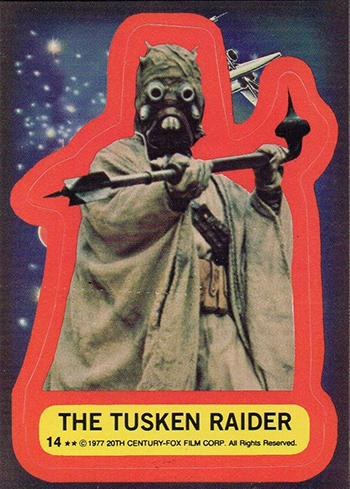 15 See-Threepio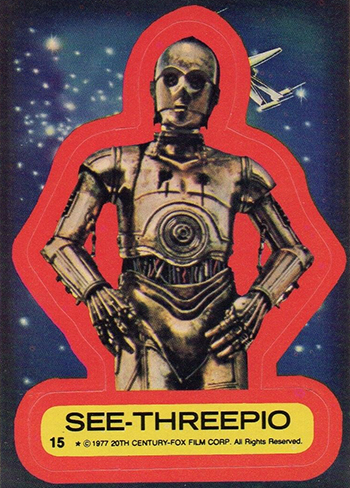 16 Chewbacca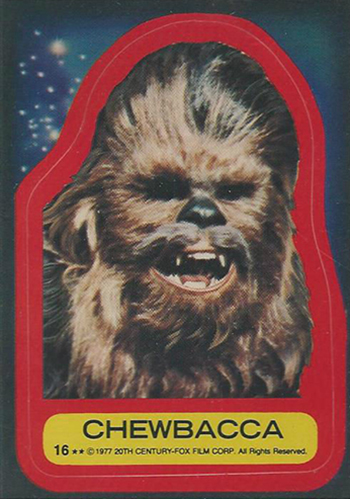 17 Tusken Raider, Luke Skywaler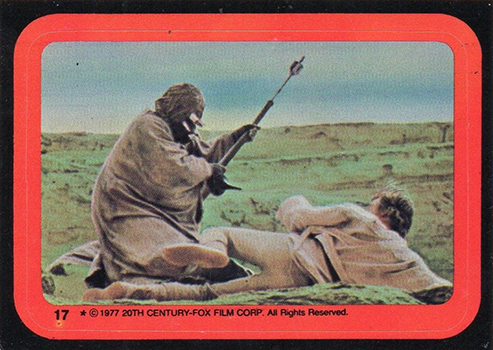 18 X-Wing Bay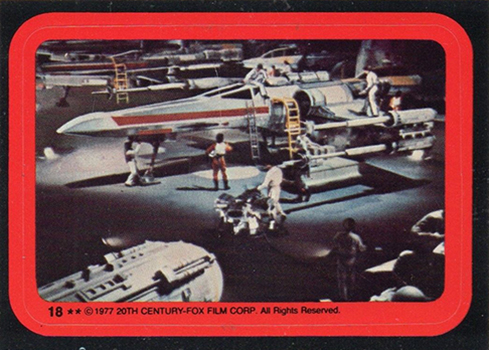 19 Chewbacca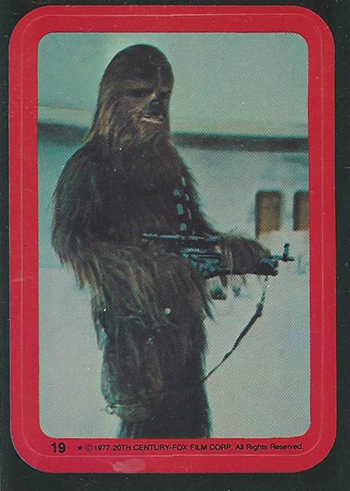 20 R2-D2 and C-3PO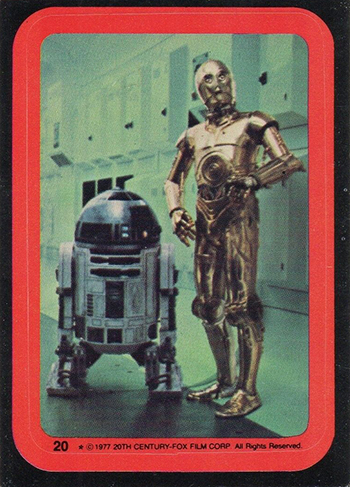 21 Millennium Falcon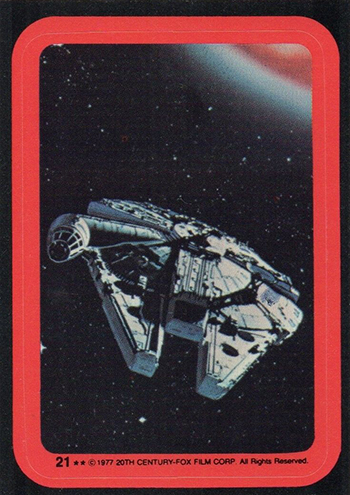 22 X-Wing, TIE Fighter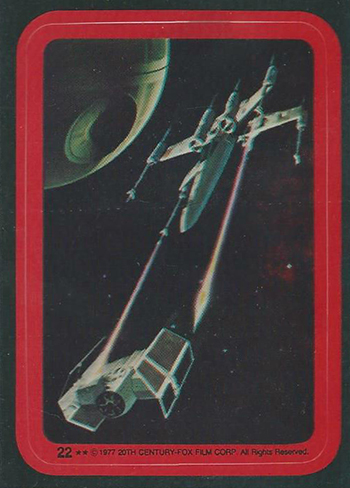 Series 3
23 Darth Vader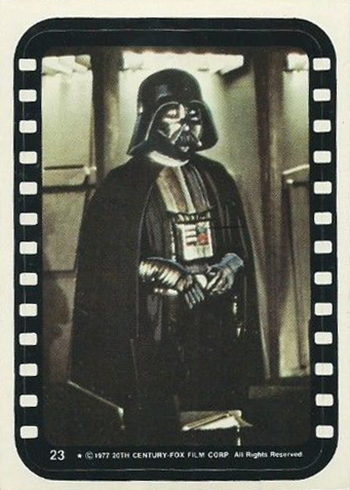 24 C-3PO and R2-D2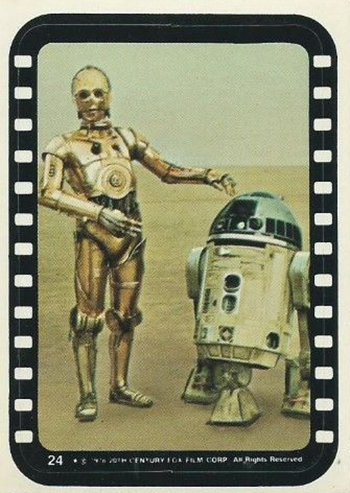 25 Escape Pod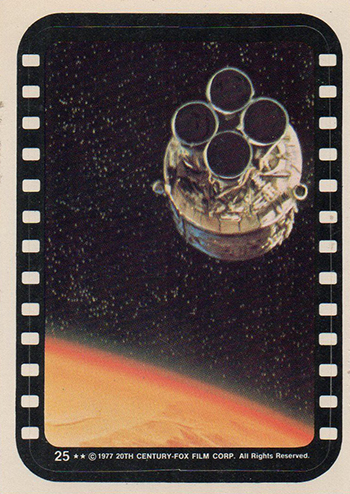 26 C-3PO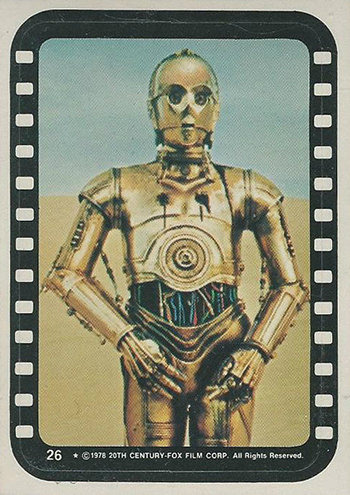 27 Jawa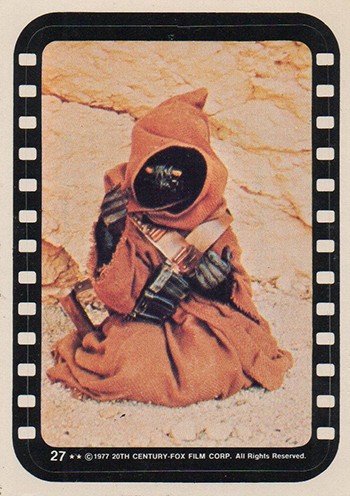 28 Grand Moff Tarkin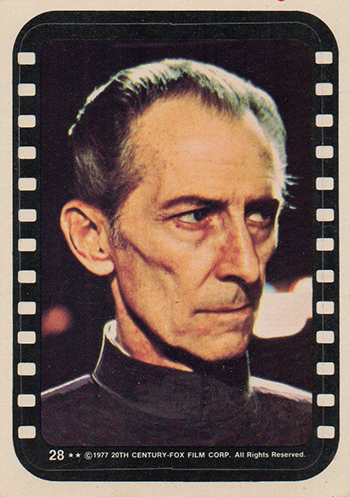 29 Han Solo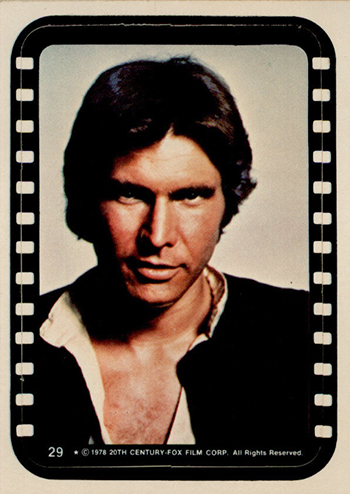 30 Stormtroopers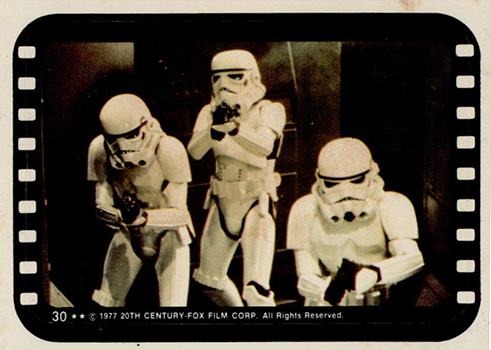 31 Princess Leia and Luke Skywalker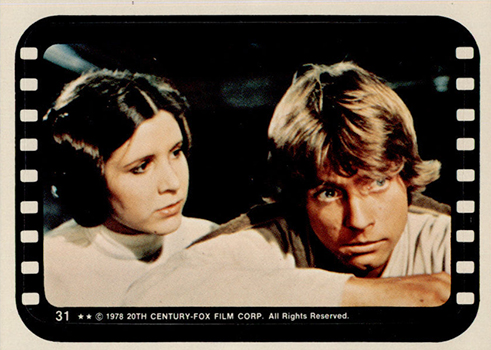 32 X-Wings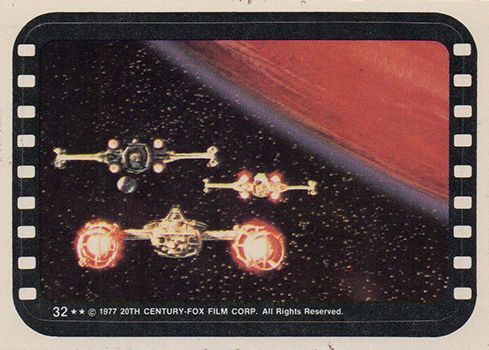 33 Han Solo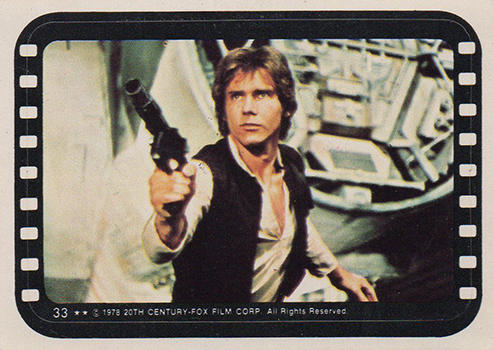 Series 4
34 Chewbacca and Han Solo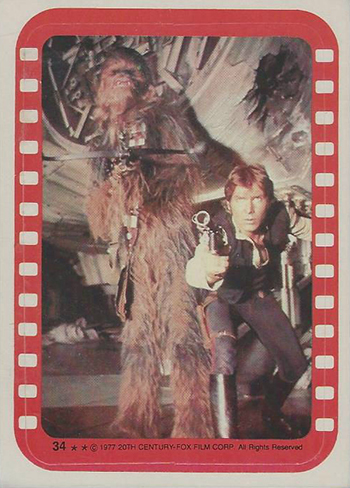 35 Han Solo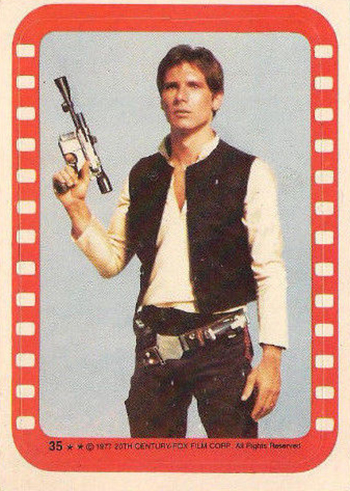 36 Luke Skywalker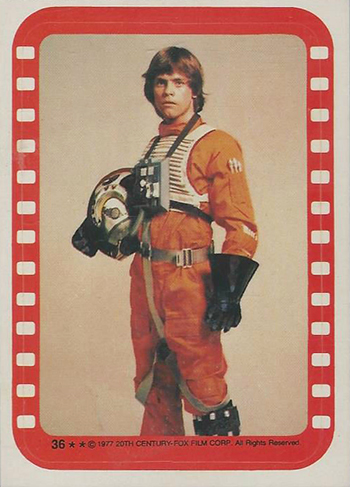 37 C-3PO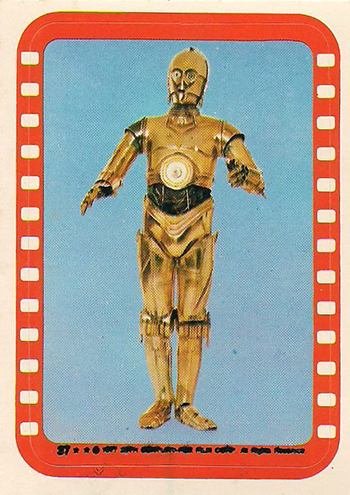 38 R2-D2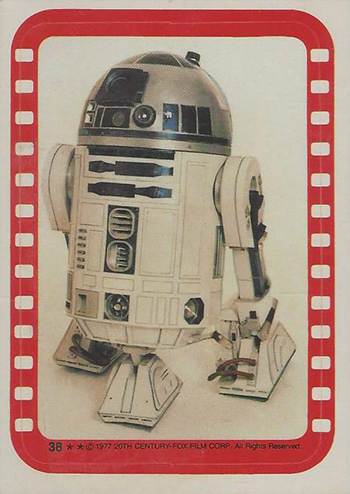 39 Tusken Raider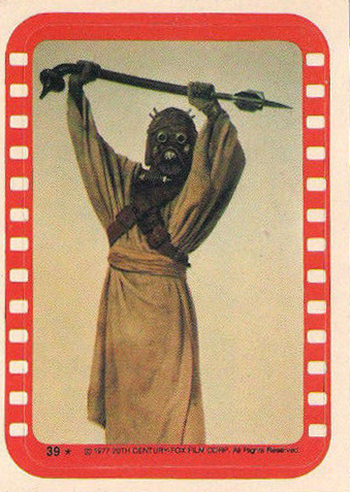 40 Darth Vader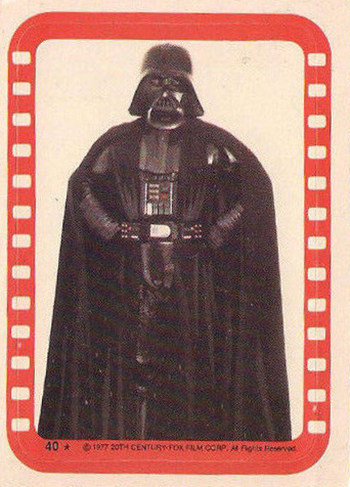 41 Jawas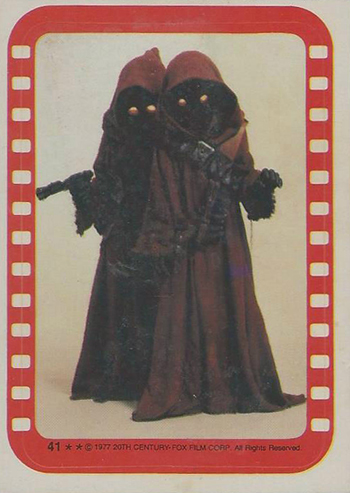 42 Luke Skywalker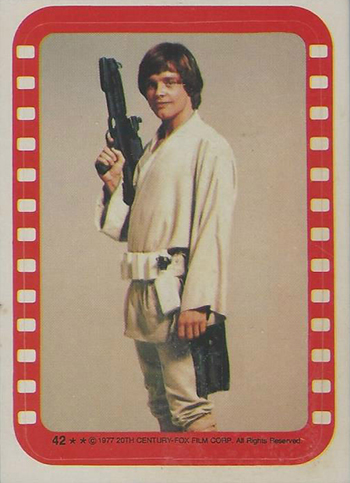 43 Stormtrooper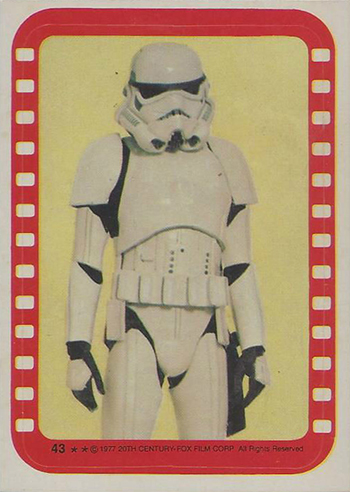 44 Princess Leia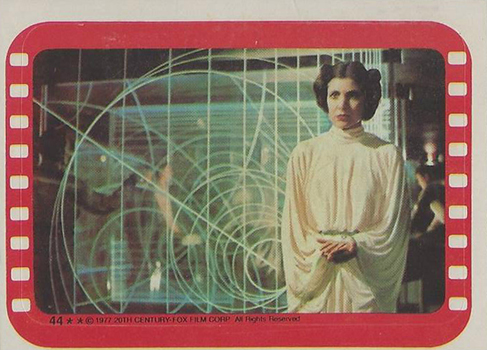 Series 5
45 Luke Skywalker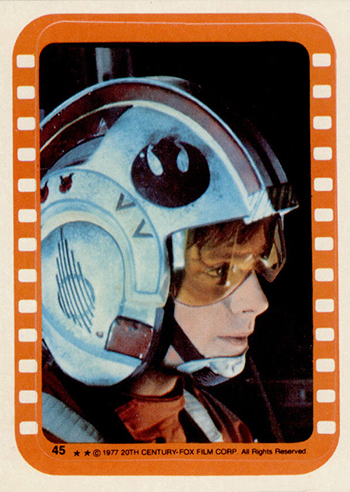 46 Chewbacca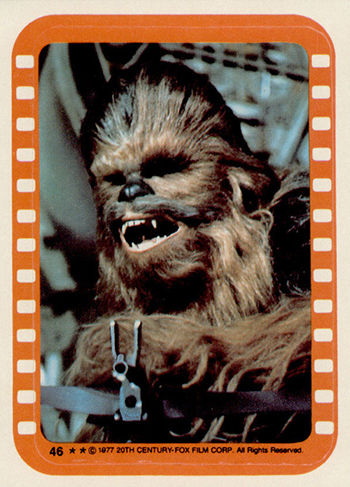 47 C-3PO and R2-D2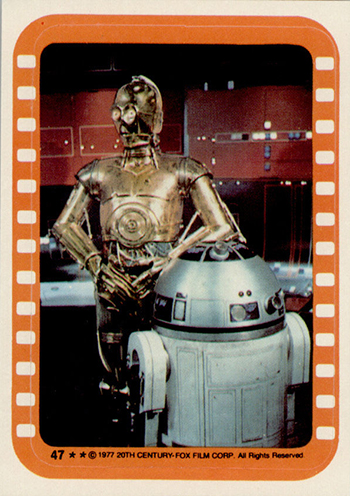 48 C-3PO, R2-D2 and Droids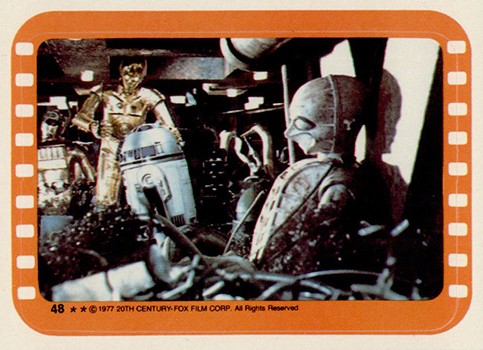 49 Luke Skywalker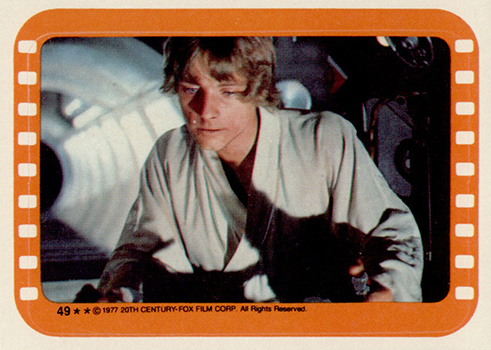 50 Greedo and George Lucas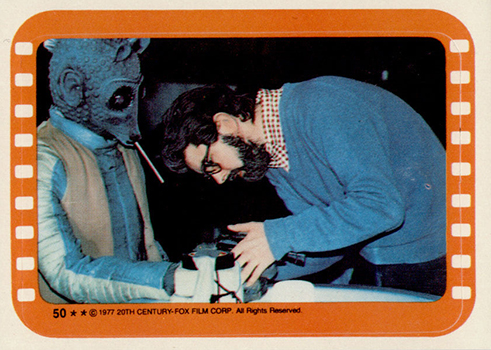 51 C-3PO and Crew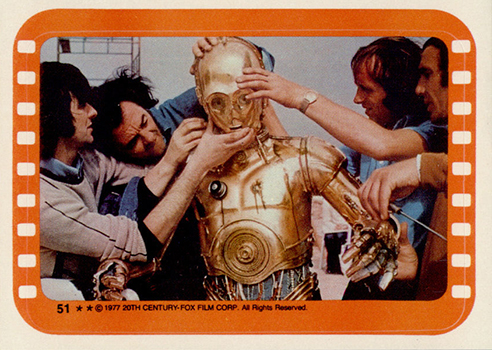 52 Jawas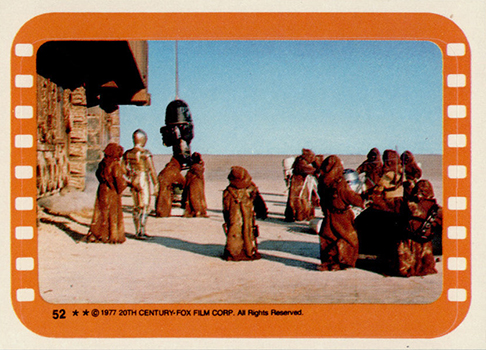 53 George Lucas hanging in the Cantina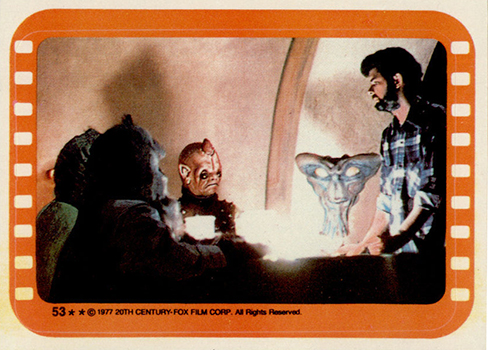 54 Luke Skywalker and Princess Leia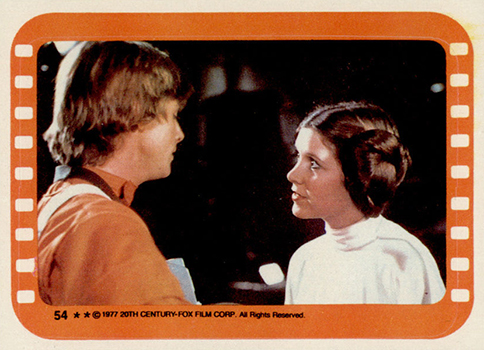 55 Chewbacca getting a touch-up