It Looks Like New Samuel L. Jackson Star Wars Autographs Are On the Way
Ready for some new Samuel L. Jackson Star Wars autograph cards? The actor, who played Mace Windu in the prequel trilogy, posted the following on Instagram (head to his account for the caption and NSFW hashtags):
From the looks of it, 2018 Topps Star Wars Masterwork will have some of the cards. The cards next them with the colored bottoms appear to be for something further down the road. Maybe a new Star Wars Stellar Signatures is in the works?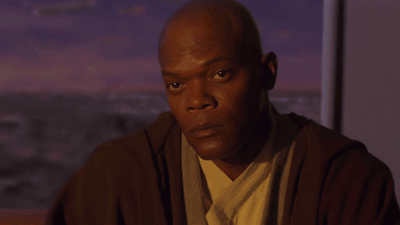 There's 200 stickers and a couple more small stacks of the color-bottomed cards.
Jackson has signed for just one Star Wars set, 2005 Topps Revenge of the Sith Widevision. Ever since its release, it has been one of the most coveted autograph cards for the franchise.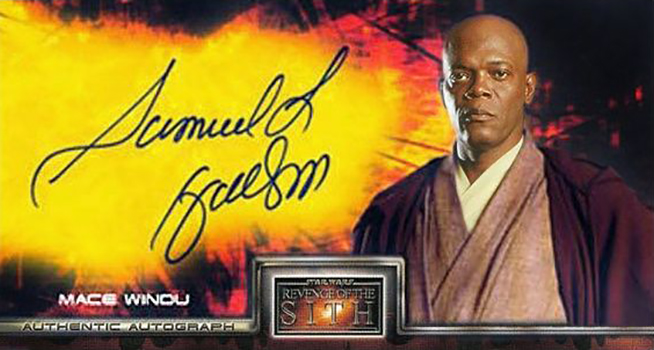 Given the tallboy format of the card, these new ones represent the first traditionally sized Samuel L. Jackson Star Wars autograph cards. But they're not the first overall.
Significantly more affordable than the RotS Widevision card is Jackson's 2008 Inkworks The Spirit autograph card.