Stormtrooper makes the ultimate sacrifice for 2015 Star Wars: The Force Awakens trading cards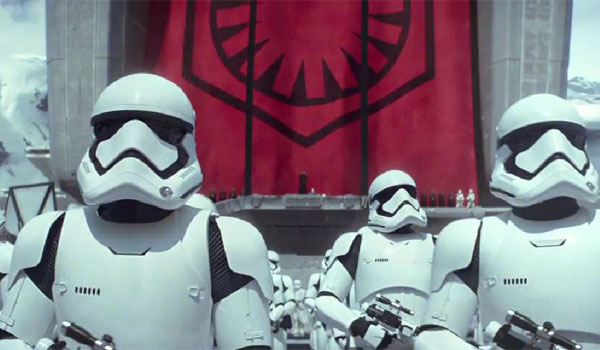 By Ryan Cracknell | Hobby Editor
2015 Topps Star Wars: The Force Awakens Series 1 already had a bunch of hits planned when it was originally announced. Autographs, sketch cards and some manufactured relics have long been in the works. Now, there are costume cards.
Screen-used Stormtrooper armor has been added to the product.
A total of ten cards make up the set, each with a different part of the armor like the leg, shoulder and forearm. Besides basic versions, the Stormtrooper armor relics have parallels numbered to 99, 10 and 1.
Despite producing dozens of sets over the years, there have been few Star Wars trading cards with pieces of screen-used memorabilia. To date, only 2013 Star Wars Jedi Legacy, 2014 Return of the Jedi Widevision 3-D and 2015 Star Wars Masterwork are the only sets with prop pieces used in the making of the movies. There's also an Ewok fur card that came with a special issue of Non-Sport Update Magazine in 2010.
2015 Topps Star Wars: The Force Awakens Series 1 trading cards are scheduled to release on December 18, the same day as the film.