Mickey Mantle Returns to Topps
Mickey Mantle and Topps are the baseball card equivalent of ice cream and apple pie — two pieces of Americana that just belong together. For the first time in nearly a decade, the pairing is back together.
Topps made the announcement via Twitter:
Are you ready for this? Topps proudly welcomes Mickey Mantle back to the lineup!!! ? pic.twitter.com/mxSLrML2j5

— Topps (@Topps) March 23, 2021
The last new Topps Mickey Mantle cards outside of buybacks and cut signatures that didn't have his image were released in 2012.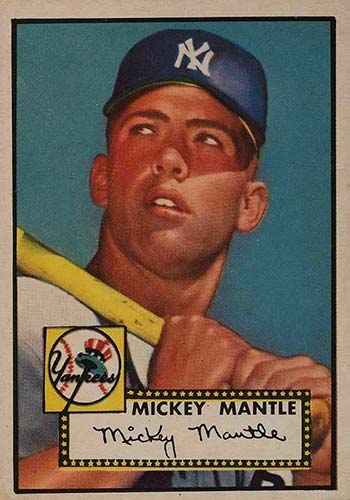 In 2017, Mantle's estate signed an exclusive deal with Panini America who featured him for several years in their baseball products.
Mantle's return to Topps comes at a time that they're celebrating their 70th anniversary of being in the baseball card business.
The 1952 Topps Mickey Mantle holds the current record for the most expensive sports card of all time with a PSA 9 copy selling for $5.2 million in January, 2021.
No specific plans for Mantle's Topps return have been announced yet. Besides traditional sets, it could open things up for the Yankees icon to appear in both the Living Set and Project70.