Five baseball card trades Jeffrey Loria would make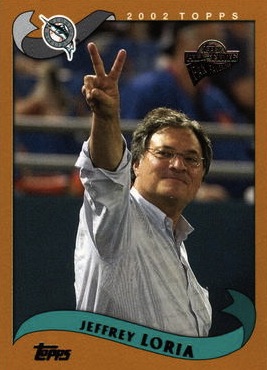 By Chris Olds | Beckett Baseball Editor | Commentary
He did it again, and the photo on Jeffrey Loria's 2004 Topps Fan Favorites (insert joke here) card shows you precisely how many Florida Marlins fans are left.
A year after the team put the finishing touches on a publicly financed new $600-milion stadium and signed big-time free agents Jose Reyes, Heath Bell and Mark Buehrle while making overtures to Albert Pujols, the Marlins owner apparently did what he's known to do best. He signed off on trading long-time ace Josh Johnson, Reyes, Beuhrle and more to the Toronto Blue Jays for … a box of rocks and two popsicle sticks (go watch SportsCenter for the details until it's finalized).
He's Mr. Firesale  — this isn't the first time — and that got me thinking … what other baseball trades might Loria make?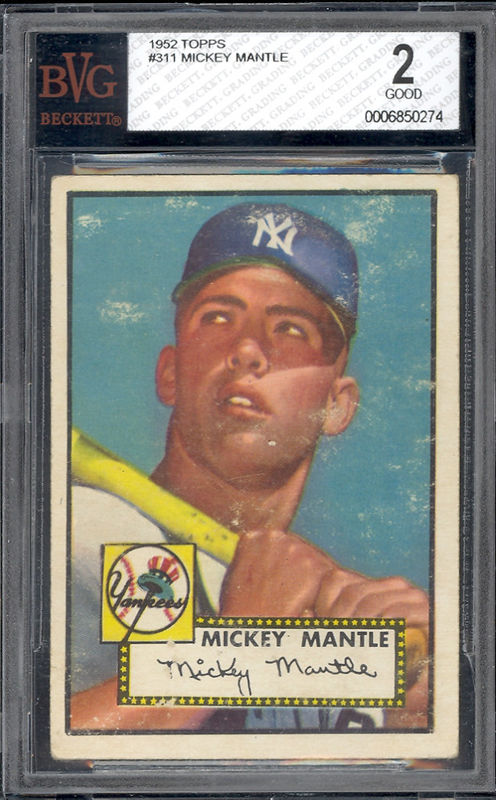 1. He'd trade a 1952 Topps Mickey Mantle for a box of 2012 Topps Series 1. 
While the $30,000 iconic card of all cards is nice and all, it's not a Rookie Card — so it's not good enough for his collection. Besides, that hobby box of Topps ($34 via Blowout Cards right now) might have a Jose Reyes Marlins SSP — now it's really going to be valuable since he's on a good team — or maybe even a Rally Squirrel inside. And that's a much better return on $34! Financial success is about future possible earnings, and we all know rarities are what make money in the art world, people. (That's where Loria made all his money so he could afford to toy around with the Marlins.)
—

2. He'd trade a 2011 Topps Triple Threads Rookie Phenom Relic Pairs Mike (Giancarlo) Stanton/Logan Morrison for one 2004 Topps Fan Favorites Jeffrey Loria.
The players aren't paid to tweet. They're paid to win games — and that just didn't happen this year. Stanton's tweet about the trade Tuesday night read: "Alright, I'm pissed off!!! Plain & Simple." And we all know about Morrison's ability to be a bit of a boob online when on his Twitter account. So, the $60 autographed combo of the only good kids left absolutely has to go. In return? An undervalued and promising 75-cent card of a guy with a real future in Miami.
—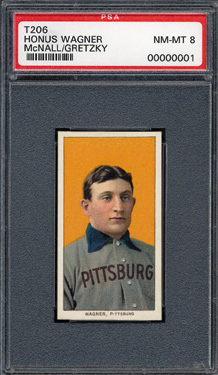 3. He'd trade a T206 Honus Wagner for a 1,979-card eTopps portfolio that includes, among the highlights, 123 2003 Marlins team cards, 119 Miguel Cabreras and 72 A.J. Burnetts!
Diamondbacks owner Ken Kendrick may have sunk $2.8 million into the most-famous baseball card of all time but the number of people who can actually afford to buy that card later is pretty low. Loria is looking to the future and he sees safety in affordable numbers — just like the collection of Triple-A players the Marlins will field in Miami next April — and he sees it with the defunct eTopps program. People love winners, so that team card is a real timeless gem. Cabrera? He's hot now since he's a Triple Crown winner. And Burnett? He'll come around. Of course, what we all don't know is that Loria secretly (psst … allegedly) invested in the downtrodden U.S. Postal Service. That explains those eTopps shipping rates! [He'll make more on that than Marlins media parking! — Editor.]
—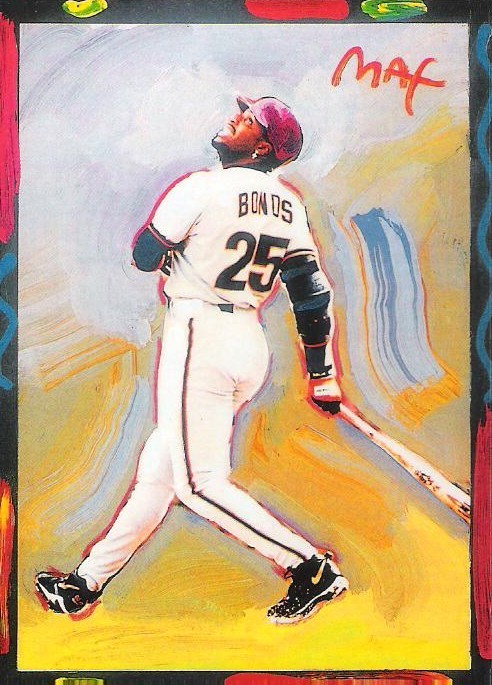 4. He'd trade a 1952 Topps wax case for a 1997 Topps Gallery Peter Max Barry Bonds Serigraph.
Everybody knows that those Topps boxes were such slow sellers that the company dumped them into the ocean decades ago. Once again, the art world is where it's at, and this $12 Peter Max card features the No. 1 slugger in baseball history. Can't top the combined power there. It's a steal!
—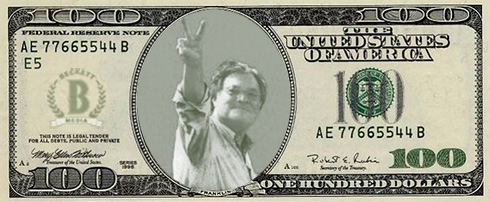 5. He'd apparently trade the heart and soul of all 37½ Florida baseball fans who are left for a few bucks. (Ok, more than a few bucks.)
This one's not card-related at all, but I think nearly everyone understands — whether they are a card collector or not.
Any other trades come to mind? Tell us in the comments below…
Chris Olds is the editor of Beckett Baseball magazine. Have a comment, question or idea? Send an email to him at colds@beckett.com. Follow him on Twitter by clicking here.