1952 Topps Mickey Mantle PSA 8 nets record $486,100 in eBay auction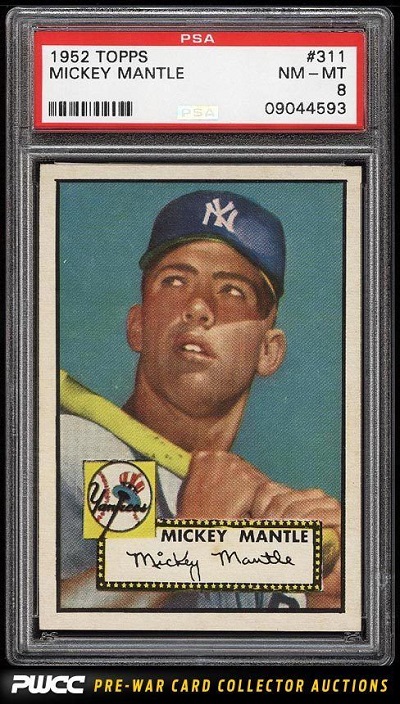 By Ryan Cracknell | Hobby Editor
Update: The final bid was $486,100, which sets a new high for a PSA 8 1952 Topps Mickey Mantle sold at public auction.
Continuing with the trend of blockbuster prices for high-end Mickey Mantle cards, a 1952 Topps Mickey Mantle graded PSA 8 NM-MT has topped $460,000 in an eBay auction. The card has already broken records.
With the auction set to close later tonight at about 9:30PM EST (6:30PM PST), there's a chance it could go past $475,000 or even $500,000.
The Mantle is being sold on consignment by PWCC Auctions and is one of 32 with the same PSA grade.
More than 70 bids have been placed already for the card. To help cut down on potential bogus bids, anyone who would like to have a chance at the card must preregister.
This is the fourth PSA 8 1952 Topps Mickey Mantle to sell at public auction in the last 12 months. It's also the record-breaking sale for the card in the same condition. In the summer, Goldin Auctions sold one for $392,700. Mile High Card sold one last month for $309,613. Both of these were already significant jumps for the $268,664 one went for last December through SCP Auctions.
Less than a decade ago, the going rate for a PSA 8 Mantle was less than $100,000.