2020 Topps Transcendent Tennis Hall of Fame Collection takes the sport to a new realm as far as sports cards go. While there have been periodic tennis sets over the years, most recently with an autograph focus, Transcendent takes things to a completely different level both in how it's presented and the content within.

Boxes have more than 30 autographs including multiple one-of-ones. And given the set's theme and connection with the International Tennis Hall of Fame, the players on the checklist represent some of the best to ever play the game.
Of course, what would a Transcendent product be without a special VIP event?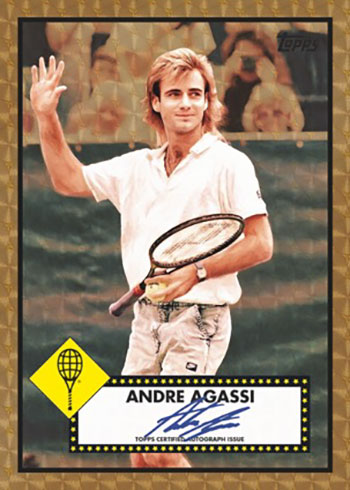 2020 Topps Transcendent Tennis Hall of Fame Collection Overview
Like the brand's baseball and wrestling offerings, Transcendent Collection Autographs make up the bulk of the signature content. These come with on-card autographs and have metallic gold frames. Base versions have 25 copies each.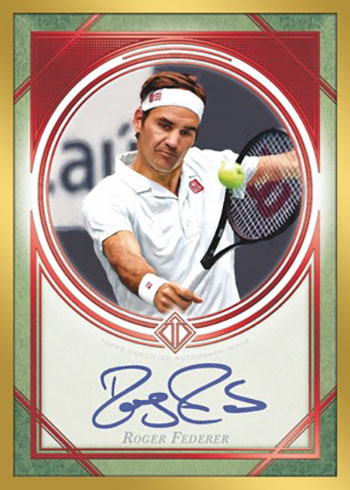 Additional parallels include Emerald (/5), Red (1/1) and Platinum (1/1). Every box has a pair of the one-of-one parallels.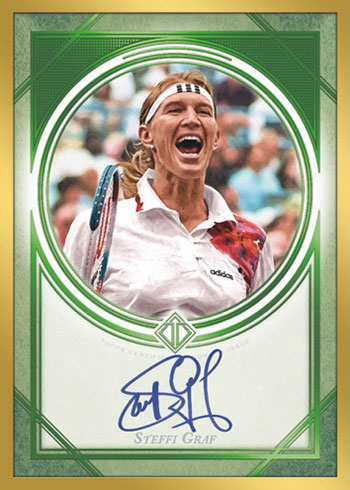 1952 Topps Superfractor Autographs are one per box as well. Each has just one copy. These use the 1952 Topps Baseball design as its basis.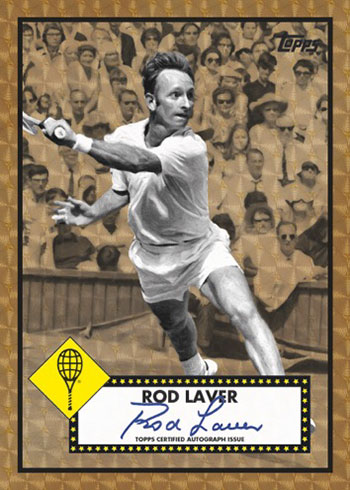 Rounding out the autographs are one-of-one Oversized Cut Signatures and Oversized Dual Cut Signatures. Each box has one. Signers include Arthur Ashe, Doris Hart, Fred Perry, Bill Talbert, Margaret Osbourne duPont, Jack Kramer, Pancho Segura and more.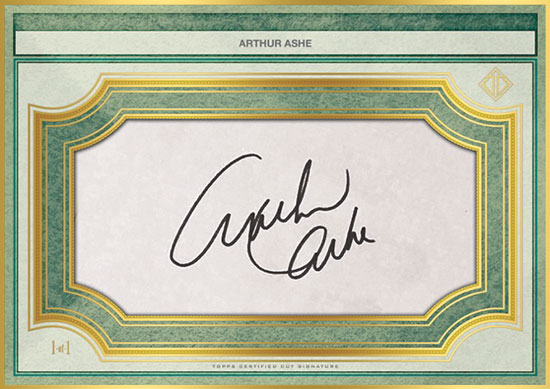 Boxes also have a full set of 50 Transcendent Icons cards. This represents the base set. All cards have metal frames and come numbered to 50 copies.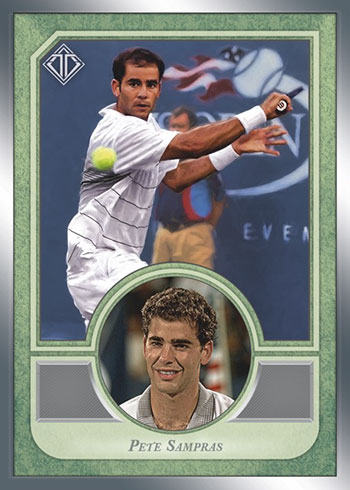 VIP Event
The product isn't just cards. There's an experiential element to top the product off.
Boxes include an invitation to a special VIP event that will take place in July at the International Tennis Hall of Fame in Newport, Rhode Island.
2020 Topps Transcendent Tennis has a production run of 50 total boxes.
2020 Topps Transcendent Tennis Hall of Fame Collection at a glance:
Cards per box: 82
Set size: 50 cards
Release date: Spring, 2020
What to expect in a hobby box:
1/1 1952 Topps Superfractor Autographs – 1
Transcendent Collection Autographs – 30
Oversized Cut Signature Cards – 1
50-Card Transcendent Icons Base Set
VIP Event Invitation – 1
The full 2020 Topps Transcendent Tennis checklist will be added as soon as it's available, likely shortly before its release.