There will be autographs — and lots of them. 2020 Topps Transcendent Baseball sticks with it's mix of quantity and quality for the luxury-level release. And while there's some uncertainty as to what exactly the cornerstone VIP will be, it will be happening with an invitation included in every case.
2020 Topps Transcendent Baseball Autographs
Every single-box case of Transcendent has more than 50 autographs, at least six of which are one-of-ones.
The bulk of the signature content comes in the form of Transcendent Autographs. Coming with metal frames, these are all on-card. Collectors can expect some of the biggest names in the sport, both current and from the past.
Base versions have 25 copies each with additional Emerald (/15), Purple (/10), Red (1/1) and Platinum (1/1) parallels.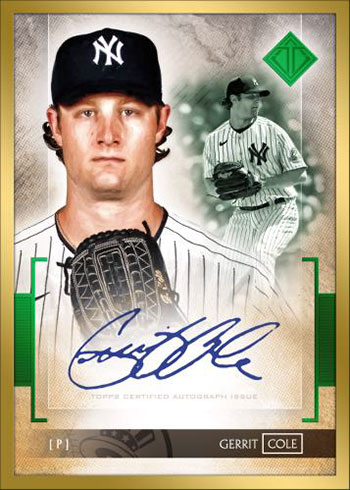 There's 50 total Transcendent Autographs in every case, at least two of which are one-of-ones.
Bryce Harper gets the Through the Years Autographs treatment. These put the Phillies outfielder on a variety of Topps baseball designs from the past seven-plus decades. Landing one per case, these are another of Transcendent's one-of-ones.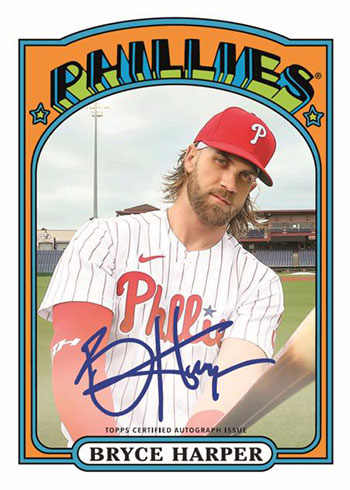 Superfractor Autographs (1/1) return as another case hit. These move forward, using 1955 Topps as its design inspiration.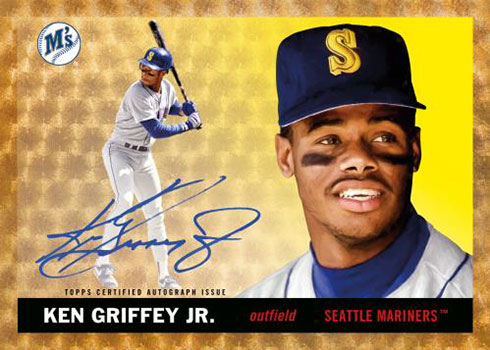 There's also a one-of-a-kind autograph relic in each case. These come in two forms. Cut Signature Relic Books combine the autograph with either a knob or namplate from a bat. Players on the checklist include Thurman Munson, Willie Mays, Hank Greenberg, Mel Ott and Tris Speaker.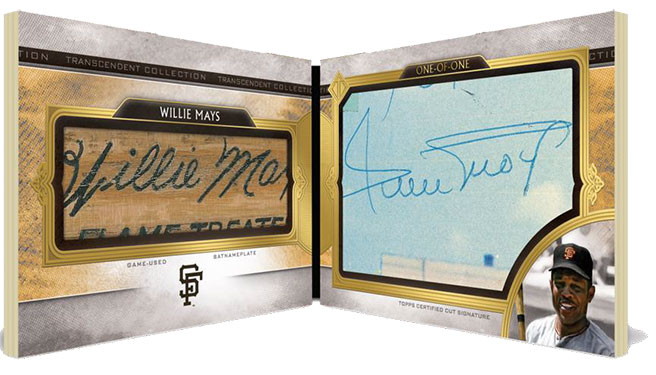 Cases without one of these books have a framed Autographed Patch card done with the 1985 Topps design.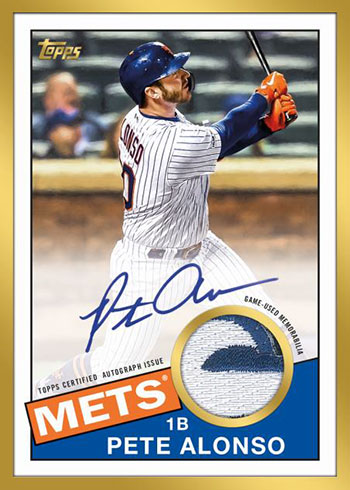 Oversized Cut Signatures (1/1) are back with a list of legendary athletes and historical figures. Babe Ruth, Honus Wagner and Jackie Robinson are among the baseball legends. Jesse Owens and Vince Lombardi come from other sports. There's also Abraham Lincoln, John F. Kennedy, Orville Wright and Charlie Chaplin on the checklist.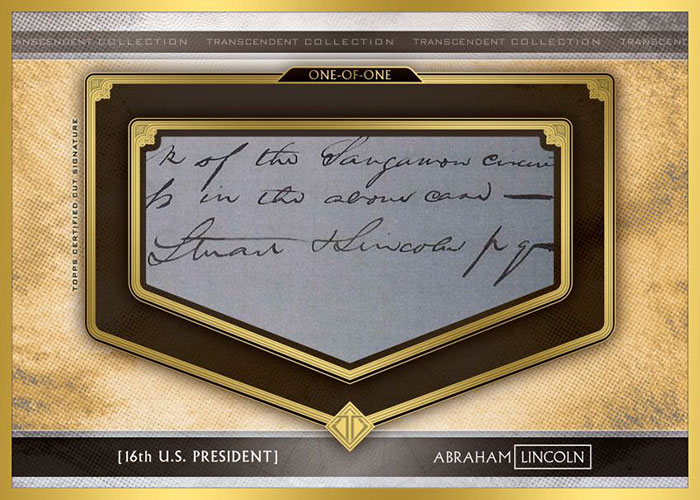 Not every case has an Oversized Cut. Those that don't have an Oversized Autographed Patch Letter Relic (1/1).
Base Set Basics and Sketch Cards
The Transcendent Icons base set consists of 50 total vets, rookies and legends. Each comes numbered to 95, which is actually five less than 2019 Topps Transcendent Baseball. The design is loosely based on 1985 Topps with some of its layout features and lines. It's very much upscale, though, including metal frames.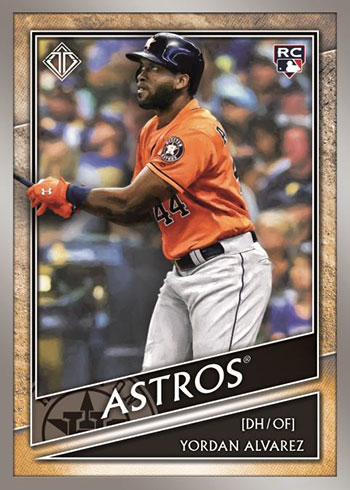 Joining the base is a full set of 100 Transcendent Club Members Sketch Card Reproductions (/95). The checklist on these consists of members of some of baseball's most prestigious groups including the 500 Home Run Club, 300 Wins Club and 3,000 K Club.
If there's sketch card reproductions, there also has to be originals. These are one per case.
VIP Event
Topps hasn't announced who the 2020 Topps Transcendent Baseball VIP guest is. The exact date isn't known yet, either.
But the gathering will happen.
An invitation to the special party is in each case.
2020 Topps Transcendent Baseball cards at a glance:
Cards per box: 205
Boxes per case: 1
Set size: 50 cards
Release date: November 25, 2020
What to expect in a hobby box:
50-Card Base Set
100-Card Transcendent Club Members Set
1955 Superfractor Autographs – 1
Autographed Patch or Cut Signature Book – 1 Total
Oversized Cut Signature or Autographed Patch Letter – 1 Total
Bryce Harper Through the Years Autographs – 1
Transcendent Collection Autographs – 50
Sketch Cards – 1
VIP Event Invitations – 1
2020 Topps Transcendent Baseball Checklist
Here's a partial list of the confirmed cut signatures that will be in the product.
Cut Sigantures
Cut Signature Relic Book Cards Checklist
Hank Greenberg
Gil Hodges
Rogers Hornsby
Willie Mays
Thurman Munson
Mel Ott
Pee Wee Reese
Tris Speaker
Oversized Cut Signatures Checklist
John Quincy Adams
Charlie Chaplin
Jimmie Foxx
Lou Gehrig
Harry Houdini
John F. Kennedy
Abraham Lincoln
Vince Lombardi
Christy Mathewson
Jesse Owens
Jackie Robinson
Franklin D. Roosevelt
Babe Ruth
Honus Wagner
Orson Welles
Orville Wright
The full 2020 Topps Transcendent Baseball checklist and team set lists will be posted as soon as they're available, likely shortly before the set comes out.