2020 Topps WWE Transcendent Collection is essentially the WrestleMania of the year's wrestling cards. It has the spectacle and the prestige — not to mention the price tag — of the major annual event. The second installment of Transcendent WWE might not have the fireworks but it does promise more than 50 autographs per box, a couple of pieces of autographed memorabilia and more.

Being part of the Topps Transcendent line, there's also an experience that comes along with it. Every box has an invitation to a special VIP meet and greet as well as a ticket to SummerSlam 2020 in Boston.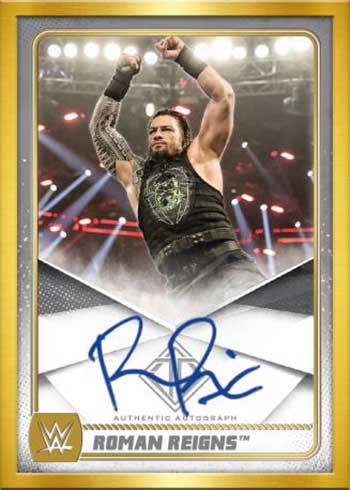 2020 Topps WWE Transcendent Collection Base Set Basics
A change is being made up front this year compared to WWE Transcendent's debut in 2019. This time around there's a base set. Similar to what's done in baseball, cards are framed. The 50-card checklist covers current WWE Superstars as well as some from the past.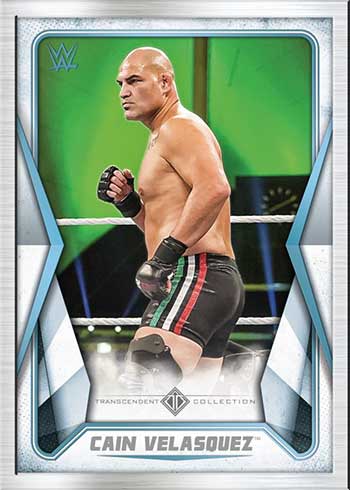 Complimenting this is a 50-card John Cena Tribute insert set. It covers some of the big moments in his career, covering a span of nearly two decades.
Boxes come with both a full base set and a complete John Cena Tribute set.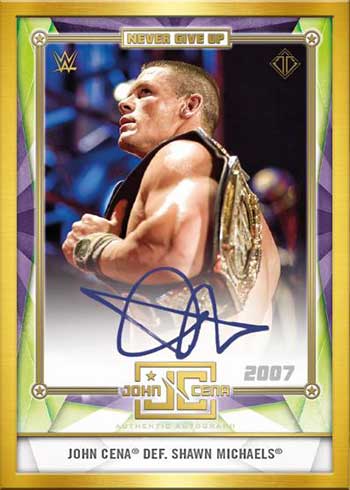 Autographs
2020 Topps WWE Transcendent Collection has autographs in bulk. A total of 50 Transcendent Autographs are in each box. Similar to the base set, present and past wrestlers share the checklist. All are on-card and numbered to 25 or less with additional parallels in Green (/15), Purple (/10), Blue (/5) and Red (1/1). Each box has at least one one-of-one autograph.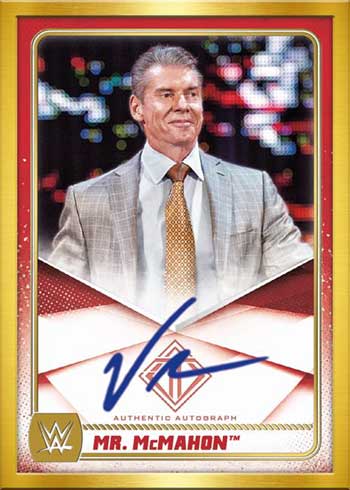 Dual autographs with a pair on-card signatures are also available.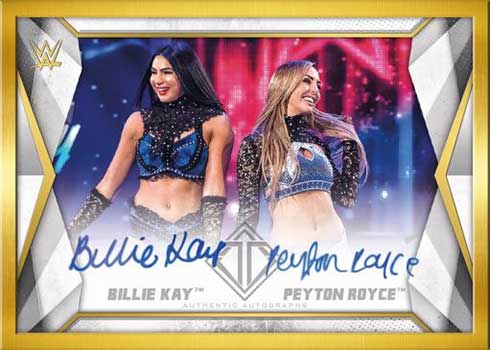 Other guarantees include an autograph version of a John Cena Tribute card plus an autograph relic of Sting that has a piece of the bat he used in WrestleMania 31.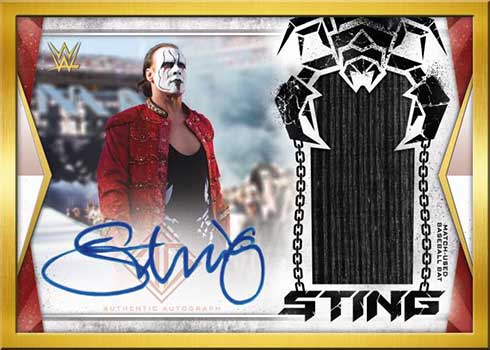 Sketch cards return at a rate of one per box. WWE Hall of Famer, Jerry "The King" Lawler is doing original artwork on each of these. Sketch cards also have his signature.
It's not just cards that have autographs. Boxes have a couple of other items. The first is a signed Funko POP WWE figure. There's also a pair of replica belt plates that are in an autographed display box.
2020 Topps Transcendent WWE has a production run of 50 total boxes.
2020 Topps WWE Transcendent wrestling cards at a glance:
Cards per box: 153
Set size: 50 cards
Release date: May, 2020
What to expect in a hobby box:
50-Card Base Set
50-Card John Cena Tribute Set
Autographs – 50
John Cena Tribute Autographs – 1
Sting Bat Relic Autographs – 1
Sketch Cards by Jerry Lawler – 1
Autographed Replica Championship Side Plates – 1
Autographed Funko POP Figures – 1
VIP Experience Invitation with SummerSlam Ticket
The full 2020 Topps WWE Transcendent checklist will be posted as soon as it's available, likely a short time before the set's release.