2021 Topps Transcendent Baseball Checklist, Team Set Lists and Details
When you click on links to various merchants on this site, like eBay, and make a purchase, this can result in this site earning a commission.
2021 Topps Transcendent Baseball is keeping things big. Lots of autographs, several one-of-ones per case, oversized cut signatures — much of the formula for the luxury line remains the same. That includes the cornerstone piece of the brand, the VIP event that's held in conjunction with each Transcendent release.

2021 Topps Transcendent Baseball Checklist Overview
As far as cards inside each box of Transcendent go, autographs are king. Not only are there more than 50 in each box, including at least seven one-of-ones, but the names are among some of the strongest from both the past and the present.
Transcendent Collection Autographs (/20) make up the bulk of the signatures in the product. Each comes with on-card ink and a metal frame. Additional parallels include Emerald (/15), Purple (/10), Red (1/1) and Platinum (1/1). The checklist also has Transcendent Collection Image Variation Autographs (/20). Emerald (/5), Red (1/1) and Platinum (1/1) are the lone parallels for these.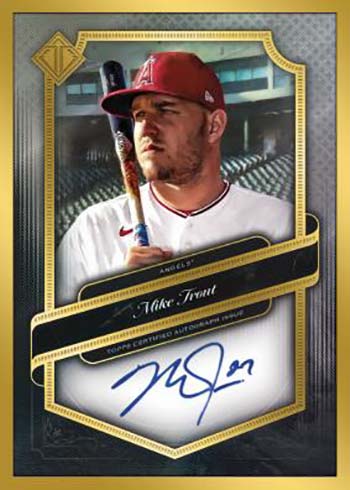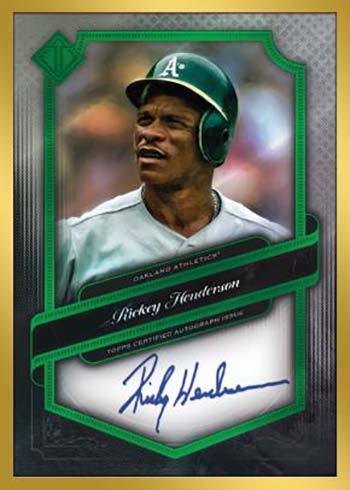 In all, each box has 50 total Transcendent Collection Autographs. Of these, two or more are one-of-a-kind.
New for 2021 are Transcendent Icons Gold Deco Variation Autographs. Landing one per box, each is a one-of-one.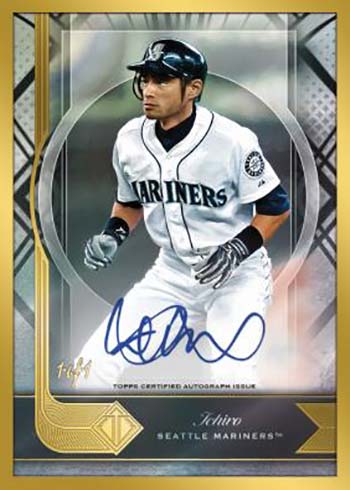 Through the Years Autographs (1/1) return as a box hit, this time with Ronald Acuna Jr. and Juan Soto. Both are featured on a variety of Topps designs from the past seven decades. Each card is unique. Ten Through the Years Dual Autographs can also be found with ink from both superstars.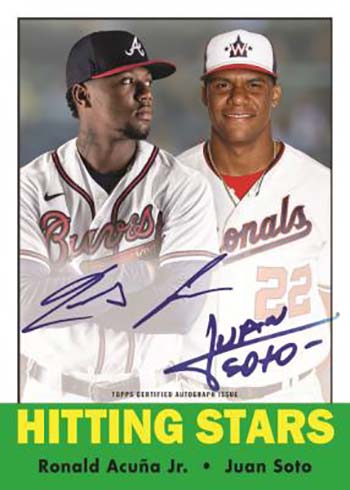 Rounding out the main autograph content are 1957 Topps Superfractor Autographs. Continuing to move up through the years, these are also one-of-ones landing one per box.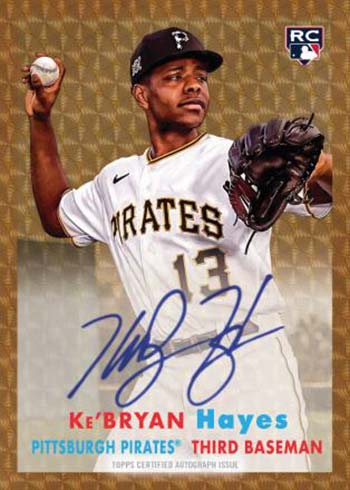 Cut Signatures
Since Transcendent's debut in 2016, Oversized Cut Signatures have been part of the checklist. This year, there's either a single or dual cut unless it's replaced by an Oversized Letter Autographs that has a piece from a player's nameplate.
From baseball, available cuts include Babe Ruth, Jackie Robinson, Ty Cobb and Lou Gehrig. There are also several historical and pop culture signatures like John Lennon, King Henry IV, Benjamin Franklin and Thomas Edison.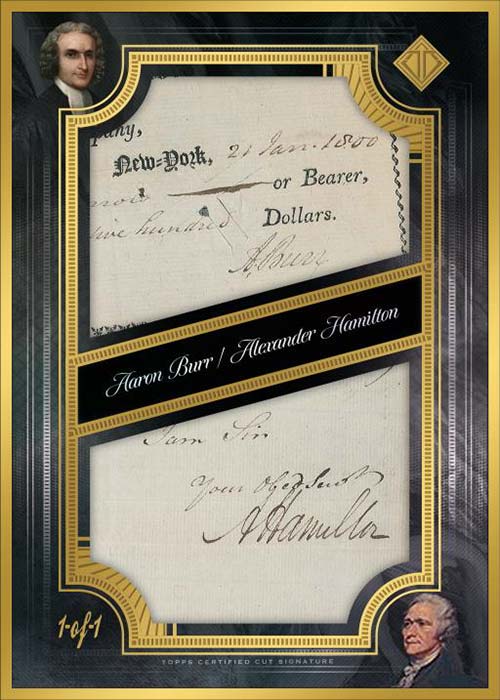 Additional Cards
Sketch cards are another one-of-one in each 2021 Topps Transcendent Baseball box. These come in two types, all of which have original artwork. First are standard sketch cards. Joining them are Sketch Card Patch Relics, which also have a swatch from the featured player.
Despite all the premium element, 2021 Topps Transcendent Baseball has a base set. It's 50 cards and there's a complete set in each box. Like past years, base cards all have metal frames. Falling under the Transcendent Icons name, the checklist is a mix of superstars and key rookies. Base cards are numbered to 95, matching the number of boxes in the product's production run.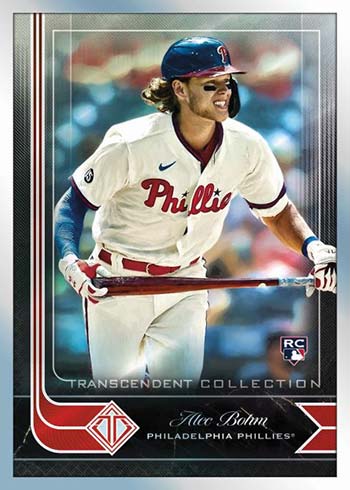 VIP Event
Rounding out 2021 Topps Transcendent Baseball is the VIP party invitation. Specifics on when it is, where it's being held and any guests is still under wraps.
Besides the party atmosphere and player meet and greets, these VIP events typically result in additional exclusive cards and swag.
2021 Topps Transcendent Baseball cards at a glance:
Cards per box: 106
Boxes per case: 1
Set size: 50
Release date (subject to change): December 31, 2021
What to expect in a hobby box:
50-Card Transcendent Icons Base Set
Transcendent Autographs – 50 (2+ are 1/1)
1957 Topps Superfractor Autographs (1/1) – 1
Through the Years Autographs (1/1) – 1
Transcendent Icons Gold Deco Autographs (1/1) – 1
Autograph Patch Card (1/1) or Autographs Bat Knob/Nameplate Book Cards (1/1) – 1
Oversized Cut Signatures (1/1) or Oversized Letter Autographs (1/1) – 1
Sketch Cards or Sketch Relic Cards – 1
VIP Event Invitations – 1
2021 Topps Transcendent Baseball Checklist
You can also download a customizable spreadsheet copy of the checklist:
Recent Topps Transcendent Baseball releases: