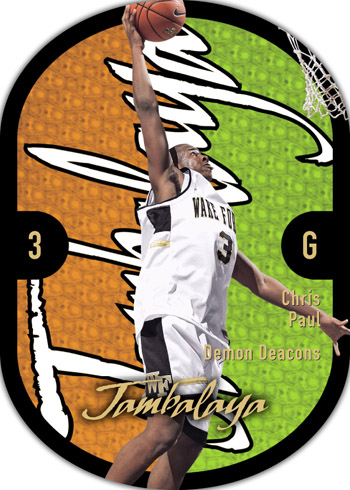 By Susan Lulgjuraj | Contributing Editor
Upper Deck Fleer Retro has been pushed back to September, but for good reason as the company wants to get as many live autographs in the product as it can and limit the amount of redemptions collectors have to deal with.
The 2011-12 version will bring back some more old-school inserts that basketball fans once loved.
The 1997-98 EX-2001 Jambalaya cards are making an appearance. These original die-cuts have become a popular insert with many cards commanding hundreds of dollars.
Another popular insert is the 1997-98 Metal Universe Championship Hardware design. That's back, too.
So many of the popular late 1990s inserts designs are making a comeback and will feature many of the top all-time players.
But rookies will be part of Fleer Retro as well. Some of the first-year players included are Klay Thompson, Kawhi Leonard, Jimmer Fredette and Norris Cole.
As with other basketball releases from Upper Deck, all the players will be featured in the college uniforms.
Retro will have 83 cards in the base set with 50 regular players and 33 rookie sensations. Many of the autographs will appear as Autographics showing off designs from 1996-2000.
There are five cards in every pack and 10 packs in each inner box with two inner boxes in every main box. According to Upper Deck, there are six autographs in every box – three autos in each inner box – and four inserts per box.
Yep, inserts are rarer than the autographs in this product.
The inserts in Fleer Retro Basketball include: Precious Metal Gems, Golden Touch, A Cut Above, Noyz Boyz, Big Men on Court, Competitive Advantage, Metal Championship Hardware, Intimidation Nation, Ultra Court Masters, Ultra Stars and Flair Showcase.
Susan Lulgjuraj is a contributing editor for Beckett Media. You can email Susan here. Follow her on Twitter here.