Topps reveals Royal Wedding card set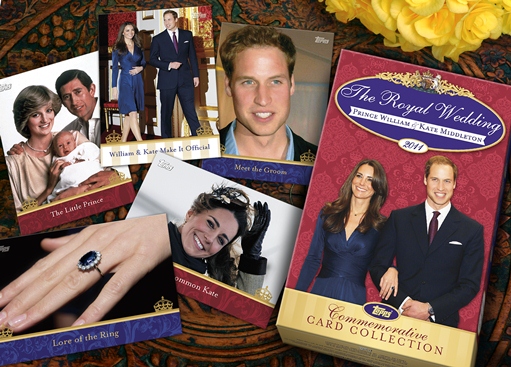 By Andrew Tolentino
As previously mentioned, Topps announced its plans to commemorate the royal union of Prince William and Kate Middleton in packs of 2011 Gypsy Queen baseball cards.
Today the manufacturer on this side of the pond unveiled a six-card glance at 2011 The Royal Wedding — a separate  stately set, altogether.
Depicted by 100 photos in the 50-card set, the royal couple's story on cardboard is scheduled to debut on QVC — befittingly during the Royal Affair broadcast on April 29 at 1 p.m. ET.
"This tribute to the Royal Wedding of William and Kate carries on the company's proud tradition of documenting significant and newsworthy moments in time," noted Topps CEO Ryan O'Hara.
At this point, Topps hasn't released any information on alternative availability for the power couple's cards, but the hobby is bound to get a closer look in the coming days. Stay tuned to Beckett.com for more news on collecting the future king and queen.