Weekend Wonder: Upper Deck's Video Trading Card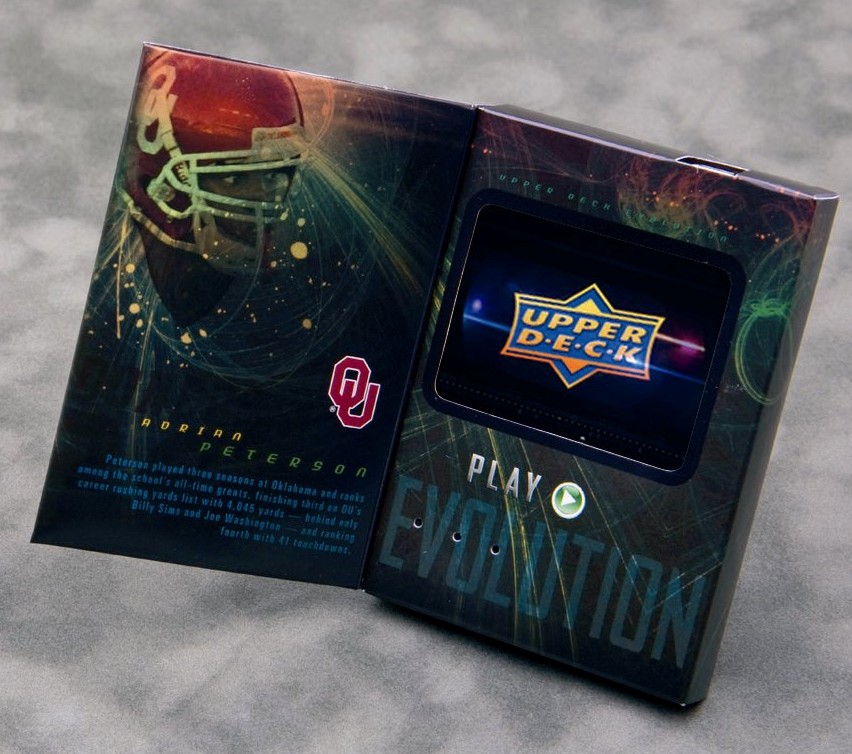 By Andrew Tolentino | Football Editor
This weekend's Weekend Wonder is:  Upper Deck's Evolution — soon to be the market's first video trading card.
Because this innovation has already received its fair share of knee-jerk reactions — positive and negative — we're hoping for a little more elaboration here. Considering both sides of the coin, tell us why you love it, hate it, or even explain why you're entirely indifferent about it.
If you're really feeling adventurous, feel free to respond to part or all of this long-winded prompt, specifically:
Despite previous attempts by Upper Deck — and other industry leaders — to create tech-based collectibles, many of these concepts seem to have flopped in the hobby. What then, is the significance or motivation for moving beyond the basics? Why would a manufacturer expand with modern technology when the core of its existence is something as simple as cardboard? How do future generations of collectors benefit or suffer from these efforts?
No matter your stance, your voice is crucial to the collecting world. Tell us and other hobbyists what you're thinking this weekend. Who knows? Your words might end up in the next issue of Beckett Football.
Andrew Tolentino is the editor of Beckett Football and Beckett Hockey. Ask him a question, send him a rant or spark a dialogue via e-mail at atolentino@beckett.com or tweet him @tolentinotweets