Rittenhouse previews sketch cards for Marvel Bronze Age Trading Cards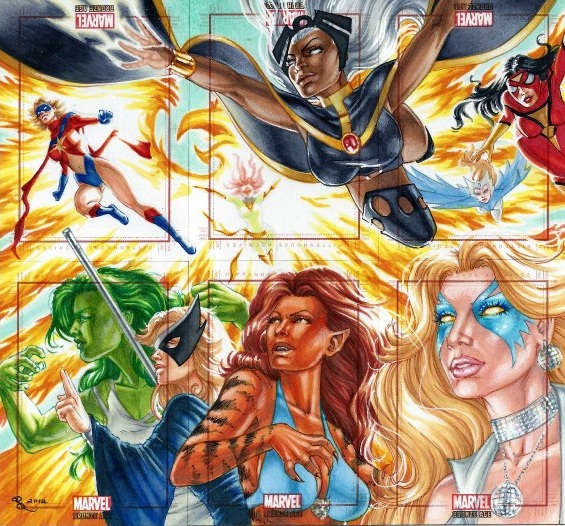 By Susan Lulgjuraj | Beckett Sports Card Monthly Editor
Rittenhouse is looking at Marvel Comics from the early 1970s to the mid-80s. Comic fans recognize this period as the Bronze Age.
This time for Marvel Comics involved all of the big superheroes, but it seemed as though their lives got infinitely harder with darker plots than previously seen.
The Bronze Age marks the rise of Wolverine, a new team of X-Men, and first appearances for Punisher and Swamp Thing.
Marvel Bronze Age Trading Cards will feature an 81-card set highlight key comics, characters and events between 1970-1985.
Collectors can find one color sketch card in every box that could be from a variety of artists (see a full list on Rittenhouse's site). Rittenhouse is included hot boxes in cases where there will be randomly inserted sketch card puzzles.
There are other chase elements in Marvel Bronze Age including a Classic Heroes insert set.
Boxes will have 24 five-card packs and will cost $84 a box. The set comes out Dec. 5.
Check out the gallery of selected sketch cards.
Susan Lulgjuraj is an editor of Beckett Sports Card Monthly. You can email her here with questions, comments or ideas. Follow her on Twitter here.