Rittenhouse previews Game of Thrones Season 2 trading cards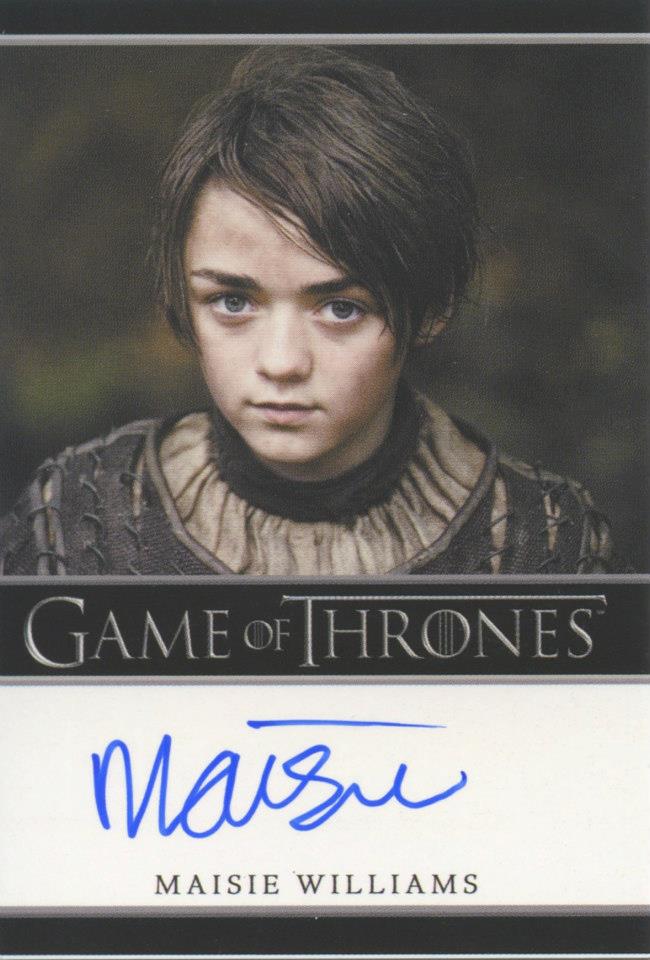 By Susan Lulgjuraj | Beckett Sports Card Monthly Editor
Fans of the Game of Thrones are getting excited for the upcoming season. The trailer for the third season released recently picking up where last season left off.
Along with the trailer, fans also got a glimpse of the newest Game of Thrones trading cards coming out this spring. The Rittenhouse Archives set will highlight the second season with 88 base cards.
Game of Thrones Season Two Trading Cards will have more than 30 actors signing with actors such as Peter Dinklage (Tyrion Lannister), Emilia Clarke (Daenerys Targaryen) and Kit Harington (Jon Snow).
The set will also feature chase cards and die-cut relic cards, which will feature the house sigil of that character.
Each box will contain 12 five-card packs. The set is scheduled to release May 22 for around $84 a box.
Rittenhouse offers incentive bonuses for people buying cases direct. Three cases will yield an autograph card by executive producers David Benioff or D.B. Wiess. A six-case bonus is a signed card by Game Of Thrones author R.R. Martin
As you wait for the new cards, check out the trailer below:
Susan Lulgjuraj is an editor of Beckett Sports Card Monthly. You can email her here with questions, comments or ideas. Follow her on Twitter here. Follow Beckett Media on Facebook.
[youtube]http://www.youtube.com/watch?v=RzI9v_B4sxw&[/youtube]