First look: 2011-12 Panini America Dominion Hockey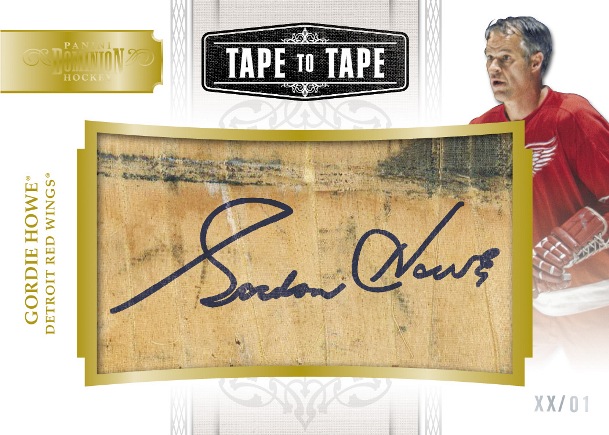 By Susan Lulgjuraj | Contributing Editor
Panini America is bringing back Dominion for a second year.
The company was impressed by the product's debut with company spokesperson Tracy Hackler wrote on the Panini blog: "Given last season's highly decorated debut of as the newest super-premium superstar on the sports collectibles landscape, it would be no stretch at all to call easily one of the most anticipated releases of the season."
One of the reasons fans could get excited by the release is it marks the debut of Gordie Howe memorabilia in Panini products. Panini announced the signing of "Mr. Hockey" in January.
Along with Howe's inclusion, Panini is coming back for its sophomore campaign with several changes. Fans seemed to have loved the designs last year and enjoyed the number of different cards collectors were able to get from different boxes.
Panini is including more designs and less parallels in order to have an even bigger checklist (which has not been released yet).
There are eight cards in every box with two autographs, three memorabilia cards and one autographed Rookie Patch RC (numbered to 199 or less).
Some of those autographs will include single- and dual-signed cards in Peerless Patches subset.
Dominion will also be a first for Winnipeg Jets memorabilia.
One of the more unique memorabilia cards in the set, includes the buttons from the players chin straps. In the subset, Strapping Lads the buttons are included as part of the card as shown with the preview image of Felix Potvin and Ron Hextall.
There is no release date on Dominion or price point on the high-end box, but check back for more information as it becomes available.
Susan Lulgjuraj is a contributing editor for Beckett Media. You can email Susan here. Follow her on Twitter here.