Aaron Judge MLB Debut, First Home Run Jersey Up for Auction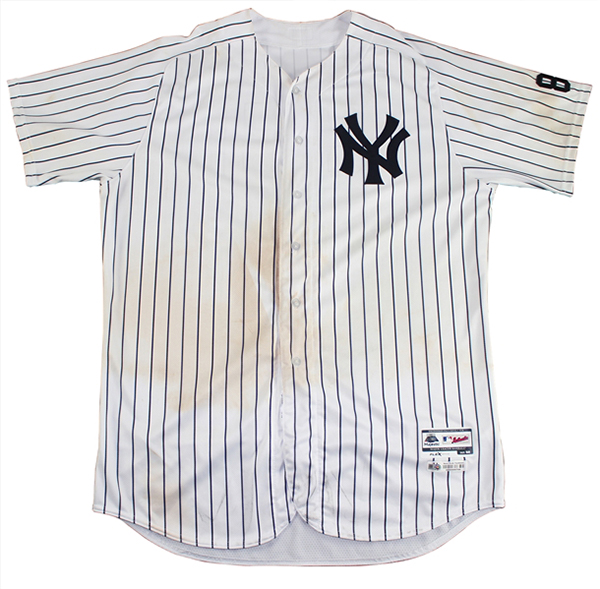 By Ryan Cracknell | Hobby Editor
If Aaron Judge baseball cards can top $10,000, how high can the jersey he wore in his MLB debut to hit his first career home run go for? We're about to find out as the jersey is currently up for auction in Steiner's 2017 Mid-Summer Classic.
The starting bid of $10,000 was quickly toppled. As of this writing, it currently sits at more than $12,000. However, bidding doesn't close until Saturday, July 29 so there's lots of time left.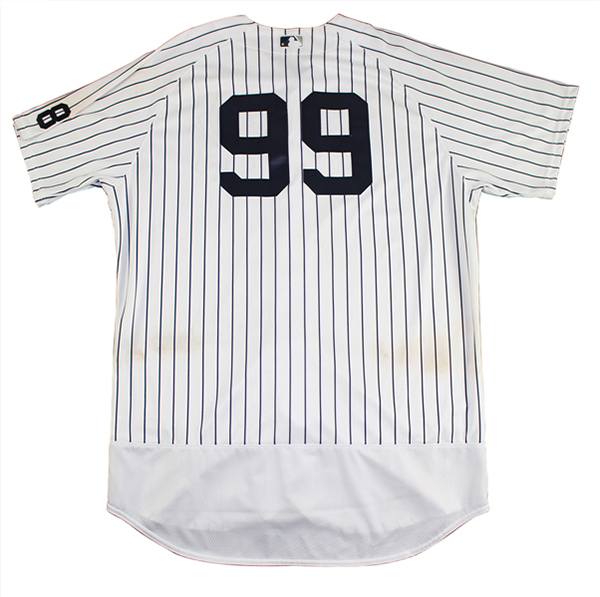 Judge wore the jersey on August 13, 2016, his first game with the Yankees. He was also wearing it when, in his first at bat in the second inning, he hit a home run.
Further adding to the story of the jersey, Judge's followed one from Tyler Austin, who was also playing his first game. The two are the only teammates to hit home runs in their first at bats in the same game.
It's a pinstriped Yankees home jersey. It has a sizeable dirt stain on the front from a play that saw Judge slide into first base. This also helps photo match the jersey as there's plenty of video and pictures to go with it.
The 8 patch on the sleeve is in memory of the late Yogi Berra.
On June 5, Steiner sold the special Memorial Day Weekend jersey Aaron Judge wore when he hit his first career grand slam. The price? $45,578.40.
Comments? Questions? Contact Ryan Cracknell on Twitter @tradercracks.