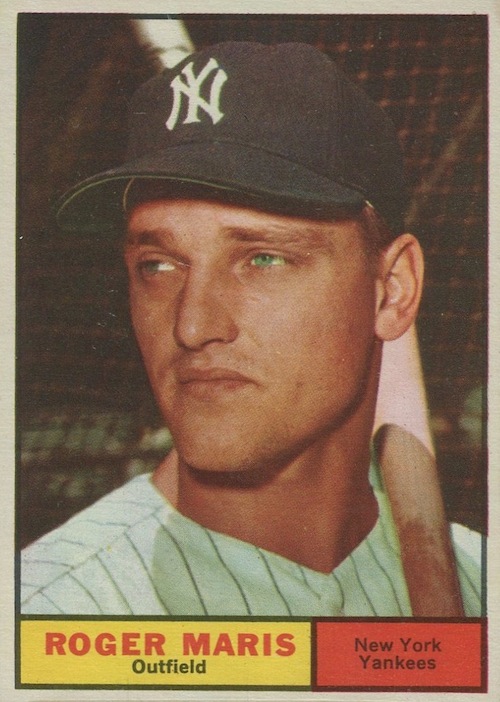 By Chris Olds | Beckett Baseball Editor | Commentary
Fifty years ago, a simple man from Fargo, N.D., reluctantly took his place in the MLB record books not knowing how to deal with the pressure of a nation intently focused on its pastime.
It was today, on Oct. 1, 1961, in the fourth inning of the final game of the New York Yankees' season that the team's second-favorite son smacked a pitch into the short porch in right field, surpassing a mark that had lasted for 34 seasons — a record set by the very man who had built the legacy and, of course, the stadium in which this bit of history was made.
Roger Maris' 61 home runs in 1961 firmly placed him atop the record books awkwardly atop everyone, including Babe Ruth and Mickey Mantle — the icon of all icons and New York's chosen son. While Maris' record has been erased and his mark topped by three men in the last 15 years, it's clear to some that the reluctant icon, the unlikely hero, just might truly deserve to remain atop the single-season list today — with asterisks applied to others.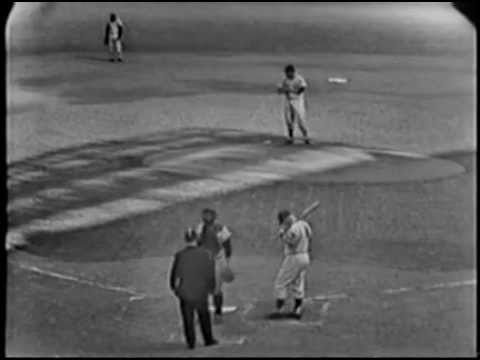 Since his shot off Baltimore's Tracy Stallard, Maris has been topped by three players — Barry Bonds, Mark McGwire and Sammy Sosa — each of whom have been linked to suspicions of performance-enhancing drug use.
In April, Bonds was found guilty of obstruction of justice in the BALCO trial and on Dec. 16, he'll be in a courtroom for sentencing. If they aren't already, the memories of his 73 home runs in 2001 will likely be tainted by the fact that he was legally found to be evasive on the question of whether he knowingly used substances that aided his achievements.
On Jan. 12, 2010, McGwire admitted in a tearful interview with Bob Costas that he did, indeed, use steroids during his career and the 1998 season in which he hit 70 and captured the hearts of many who had left the game of baseball behind.
Sosa has not faced charges or admitted using steroids, but he has been tabbed as one of the 104 players who reportedly failed anonymous steroid tests given for MLB research purposes in 2003. While he never held the single-season record, he's the only player to hit 60 or more three times and his place as McGwire's Mantle in 1998 can't be overlooked.
And all that, once again, leaves Maris — the man who died of cancer in 1985 never knowing he would be recognized by MLB as its sole single-season leader when records were merged in 1991 — as perhaps once again that awkward icon, the man whose legacy stands tall among plenty of noise around him.
"I think there needs to be a distinction," Maris' son, Randy, told The New York Times after his father was honored at a recent game. "Unfortunately, I think Major League Baseball turned an eye to that era. Since they started drug testing, where are the numbers now?"
On cardboard, Maris remains somewhat overlooked compared to other legendary names and legendary peers of his time as his 1958 Topps Rookie Card, which shows him as a member of the Cleveland Indians, typically sells for only $300 to $500. That pales in comparison to the RCs of Ruth (1933 Goudey, $5,000 to $8,000) and Mantle (1951 Bowman, same price) but has held its momentum as the best early cards of Bonds (1987 Fleer, $5 to $12), McGwire (1985 Topps, $8 to $20) and Sosa (1990 Leaf, $5 to $20) have continued a trek toward the bottom of a disappointment-filled barrel after once commanding serious cash in the hobby.
That's not to say there's not interest in Maris — as there is substantial interest in the cards from his MVP season of 1961 and immediately afterward. While his 1960 Topps card (No. 377) checks in at a maximum of $100, his 1961 Topps card commands as much as $250 and his 1962 Topps card — the first card to note the achievement on its back — sells for as much as $500. His 1963 Topps card falls down to $80 (or less) while the rest of his remaining standard Topps cards depicting him in pinstripes made during his playing days typically sell for no more than $60.
Just two other cards in the celebrated wood-grained 1962 set note Maris' achievement — a $100 AL Home Run leaders card he shares with Mantle, Jim Gentile and Harmon Killebrew and an $80 "Maris Blasts 61st" in-action card awkwardly showing four swings from the at-bat.
Could the man whose achievement was marked by an asterisk in some record books be vindicated if the same were applied to others' marks? Probably not — and I'm glad he's not here to see what has become of his record that would have been his and then lost.
Could the cardboard-buying public rally behind a player whose legacy has not been tarnished and likely won't ever be? Sure, but that might be a stretch to expect in an era where cardboard expectations are fueled by the performance-enhancers of their own right that now power today's key cards — game-used memorabilia and the almighty autograph — as those mania-fueling home run totals have dissipated.
Chris Olds is the editor of Beckett Baseball magazine. Have a comment, question or idea? Send an email to him at colds@beckett.com. Follow him on Twitter by clicking here.