Deadpool Collides with Classic 1980s and '90s Sports Cards
No matter the medium, be it comic books or movies, Deadpool has never been afraid to go self-referential. It's that breaking of the fourth wall that gives the character a lot of attitude and humor. And now that self-referential nature has carried over to trading cards. The 2019 Upper Deck Deadpool Sport Ball inserts delve into the manufacturer's archives and put a new spin on some of the weirdest, funniest and most memorable '80s and '90s sports cards.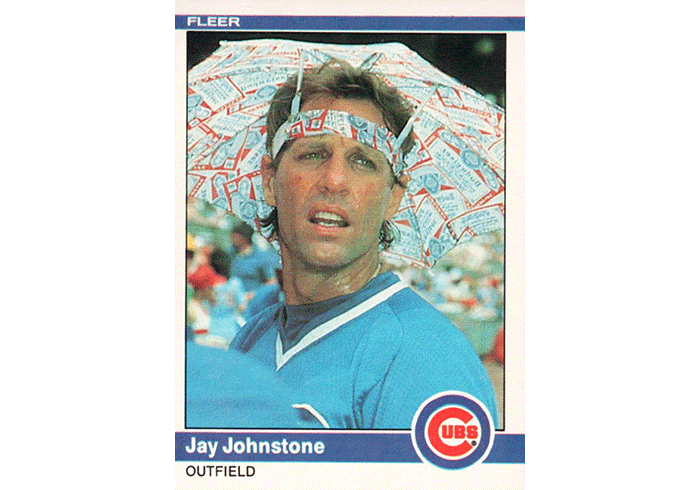 Inserted 1:8 packs of 2019 Upper Deck Deadpool, the Sport Ball checklist has a dozen cards. Most spoof classic baseball cards, but hockey and basketball take some heat as well. 1989 Upper Deck Baseball is the only set to be represented with multiple cards. It's on three cards. However, the most iconic Upper Deck card of all, the 1989 Ken Griffey Jr. Rookie Card is spared the Deadpool treatment.
A handful of Fleer cards are also in the set. Upper Deck acquired the brand and its trademarks in 2005. Of course, that Bill Ripken card is among them.
Here's a gallery of the entire set side-by-side with the original 1980s and 1990s sports cards they are referencing.
2019 Upper Deck Deadpool Sport Ball Gallery and the Cards That Inspired Them
Click on the links to shop for specific Sport Ball cards on eBay.