2018 Topps Gallery Baseball Checklist, Team Set Lists and Details
2018 Topps Gallery Baseball brings the art-based line back for a second consecutive year as a Walmart-exclusive.
The checklist uses images that are all painted. This is not only similar to the 2017 set, but the way many Gallery sets were when the brand originally debuted in the 1990s.
2018 Topps Gallery Baseball Overview
The 2018 Topps Gallery Baseball base set has a total of 200 cards, the final 50 of which are short prints. Rookies are well represented on the checklist, taking up more than 25 percent. Highlights include Ronald Acuna Jr., Juan Soto and Shohei Ohtani. Veterans and retired stars are also part of the mix.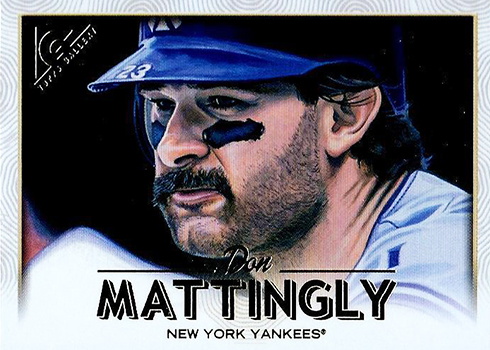 Parallels not only have a familiar mix of border colors, but there are a couple of exclusive as well. Blaster boxes have four Artist Proofs that aren't in hobby or fat packs. Fat packs are the only place to find Canvas versions, which some are referring to as 'Wood.'
Base Autographs take the main design and add a signature. The checklist here is large, covering well over half of the main set.
2018 Topps Gallery Baseball has a handful of additional inserts, several of which carry over from the previous year. These include Hall of Fame Gallery, Heritage and Masterpiece. Impressionists take over for 2017's The Expressionists. Select cards for all of these base sets except Heritage have autographed versions as well.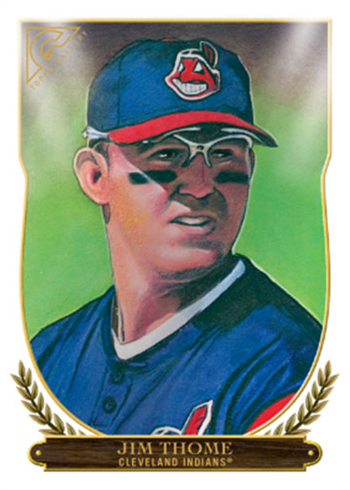 Also new this time around are Box Topper Base cards.
This video posted on Topps' Facebook page shows a piece of art for the set from Dan Bergren taking shape. Several artists participated in the set.
2018 Topps Gallery Baseball at a glance:
Cards per pack: Hobby Box – 5, Value Blaster – 4, Fat Packs – 12
Packs per box: Hobby Box – 20, Value Blaster – 7 (plus a pack of 4 Artist Proof parallels)
Set size: 200 cards
Release date: November 14, 2018
What to expect in a hobby box:
What to expect in a value blaster box:
Artist Proof Parallels – 4
2018 Topps Gallery Baseball Checklist
Base
Autographs
Inserts
Team Sets