Case Breaker of the Week: Live Box Breaks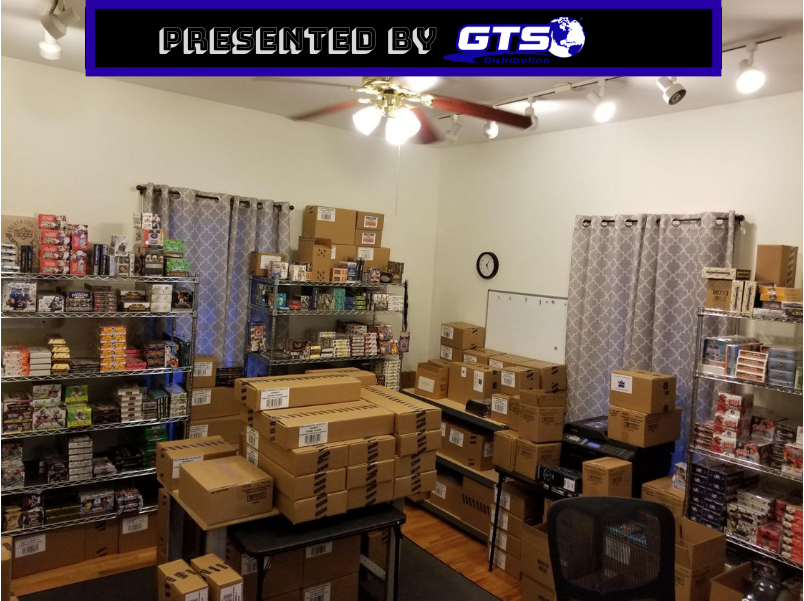 Case Breaker of the Week is a bi-monthly feature that focuses on case breakers throughout the Hobby. This week we spoke to Hawk from Live Box Breaks in Wake Forest, NC.
Case Breaker of the Week is brought to you by GTS Distribution, the Hobby's leading supplier for sports and entertainment collectibles.
BM: How did you get into collecting?
Hawk: It's hard for me to remember a time before I collected. I use to go to the LCS and hang out all day and talk sports and trade.
BM: What is your favorite all-time card?
Hawk: My favorite has to be the '89 Fleer Ken Griffey Jr. It was the first card I remember pulling out of a pack and being super excited about it. I told my parents he was going to be the best player ever.
BM: What lead you to case breaking?
Hawk: Back in 2011 I was just getting back into collecting. So I was always online looking for cool cards from my favorites teams. I came across some videos on YouTube of guys breaking boxes and showing the cards that were pulled. Back then most of the guys uploaded the videos instead of doing it live . I loved the idea of doing the breaks live so I created Liveboxbreaks.
BM: How long have you been breaking?
Hawk: Right around 7 years now.
BM: What's your favorite part of being a case breaker?
Hawk: There's a lot of things I love about breaking. Some of my favorite moments have been pulling something amazing for a customers personal collection. Especially in a random team break. Sports has always been a big part of my life so working in this hobby is a dream come true.
BM: What's the coolest experience so far?
Hawk: It has to be the first Vip Party we went to . I met Tom Glavine and Dominique Wilkins, two of my favorite players of all time. That was our first National so the entire experience was amazing.
BM: How often do you break? Once a week, once a day, etc.
Hawk: We break 4 days a week.
BM: When do you break (mornings, evenings, multiple times a day)?
Hawk: Our stream starts at 8pm ET and goes late into the night. We have been up till 6 am many times.
BM: How many people do you have working with/for you?
Hawk: We have a team of 5. Everyone is family. Me and my best friend are the breakers. Our wives sort and help manage the shop and my sister's husband helps sort ,ship and manage the site.
BM: What's your favorite thing to break?
Hawk: I love National Treasures, Flawless and Immaculate like everyone else, but I am always super excited about Select Basketball and football on release day.