2017-18 Upper Deck CHL Hockey Looks to the Game's Future
2017-18 Upper Deck CHL Hockey takes a fairly expansive look at the sport's minor leagues. Taking a moderately straightforward approach similar to Upper Deck AHL, a sizable base set is complimented by modern elements like autographs, scarce parallels and a couple of insert sets.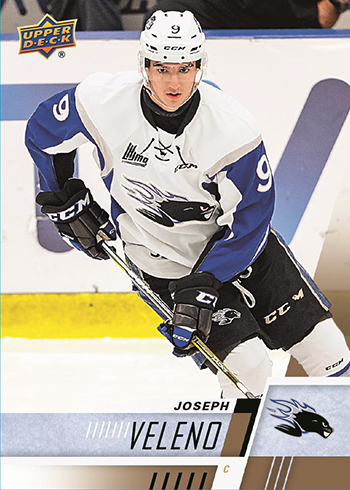 Base Set
The 2017-18 Upper Deck CHL Hockey main set consists of 400 cards. A total of 100 of these are part of a Star Rookies subset. Short printed, one of these lands approximately every other pack.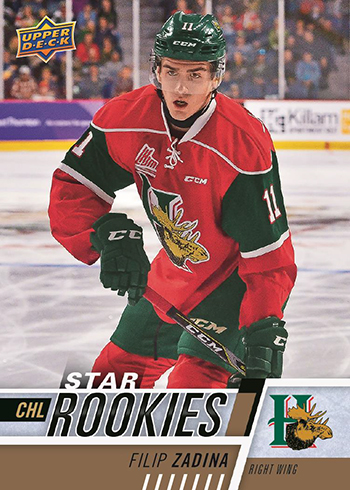 Like flagship Upper Deck NHL, base cards have a couple of parallels, Exclusives (/100) and High Gloss (/10).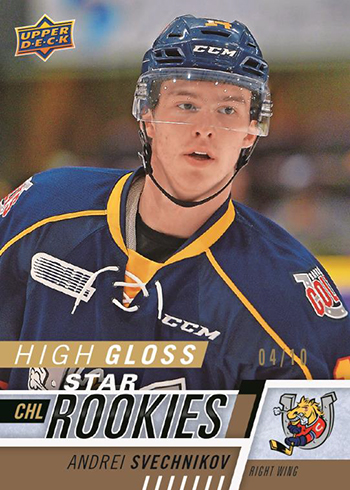 With Upper Deck regaining the CHL license and launching it with this set, the manufacturer now controls professional hockey from the junior leagues up to the bigs. It's similar to Topps' hold on baseball with both the MiLB and MLB licenses. One could argue Upper Deck has taken it a step further thanks to their relationship with Hockey Canada as well.
Autographs and Inserts
Autographs are included one per 2017-18 Upper Deck CHL Hockey box. Like Upper Deck AHL, they look almost identical to base cards on the front save for the obvious signature addition.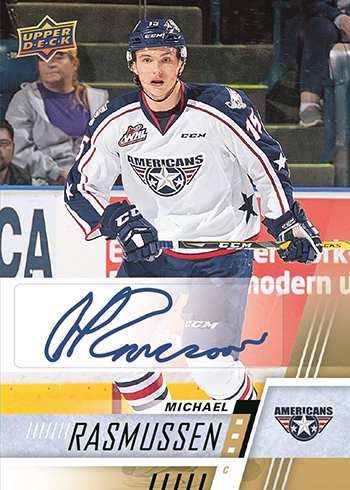 2017-18 Upper Deck CHL Hockey keeps it simple with additional inserts. Not many are included. Promising Futures and Top Prospects Game inserts both appear multiple times in boxes.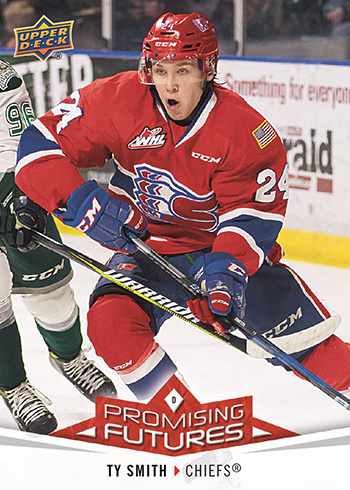 The toughest insert set is Season Highlights. These land just one per ten-box inner case.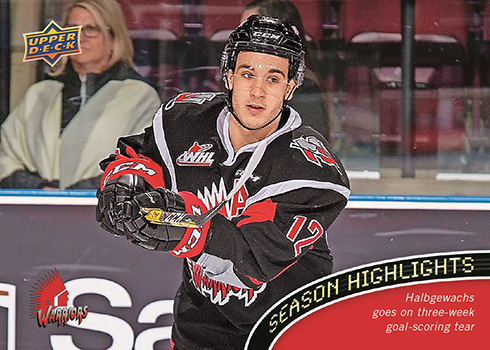 2017-18 Upper Deck CHL Hockey at a glance:
Cards per pack: 12
Packs per box: 16
Boxes per case: 20 (two 10-box inner cases)
Set size: 400 cards
Release date: March 21, 2018
What to expect in a hobby box:
• Autographs – 1
• Promising Futures Inserts – 2
• Top Prospects Game Inserts – 3
• Short Prints – 8
2017-18 Upper Deck CHL Hockey Checklist
Base
Autographs
Inserts
Team Sets
Comments? Questions? Contact Ryan Cracknell on Twitter @tradercracks or by email.