2 Big Changes That Could Overhaul Topps Archives Baseball and Make It Better
By Ryan Cracknell | Hobby Editor | Commentary
2019 Topps Archives Baseball arrived a few months back amidst a crowded marketplace and it didn't seem to generate a lot of buzz. That doesn't mean it's a bad set, but something about it doesn't seem to have clicked. And it feels like it's been that way for the line for a while.
In some regards, I like Archives. I've actually been busting a lot of discounted 2018 blasters of late, having fun building the base set and chasing the deep Rookie Card crop. Of course, there's the nostalgia that comes with Archives, a key selling point for the brand.
And while I love the idea of a slightly cheaper blaster version of the brand, I wouldn't touch it at $80-$100 that hobby boxes can run. I love that nostalgia, but more on the impulse level. And $100 is not a regular impulse buy for me and I suspect I'm not alone.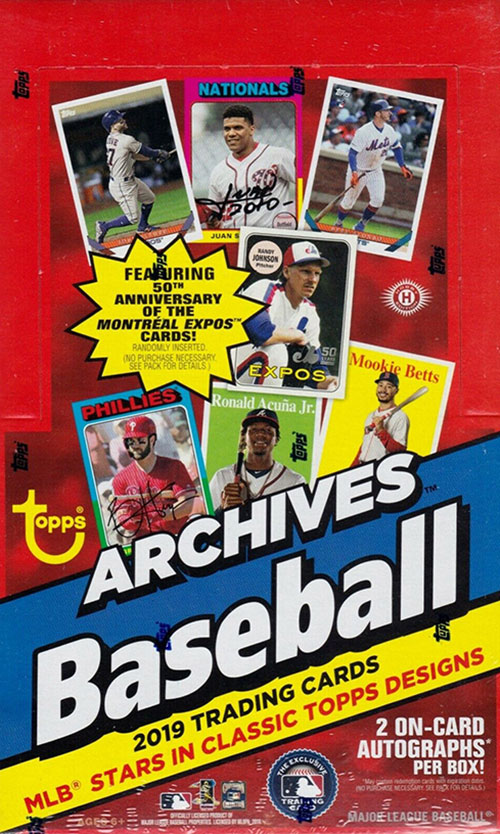 I'm not ready to declare Archives broken. But it's not capturing nearly the same level of hobby excitement that Heritage seems to. A couple of years ago I thought that maybe giving the line a break for a few years would be a good idea. Now, I'm not so sure. That said, I think there are a couple of changes that Topps could make to either revive it or alter its course and the expectations that come with it.
Go Beyond Baseball for Designs
One of the things that works for Heritage is its continuity. You know what design is going to be the foundation each year because it's taking a chronological approach.
With Archives, it's more of a soup. A variety of years and designs are tossed into the pot each year. And while a lot of them are fun and work on their own, there's no consistency to it. Often, the choices feel arbitrary, particularly when some past years are repeated while others have been glossed over entirely.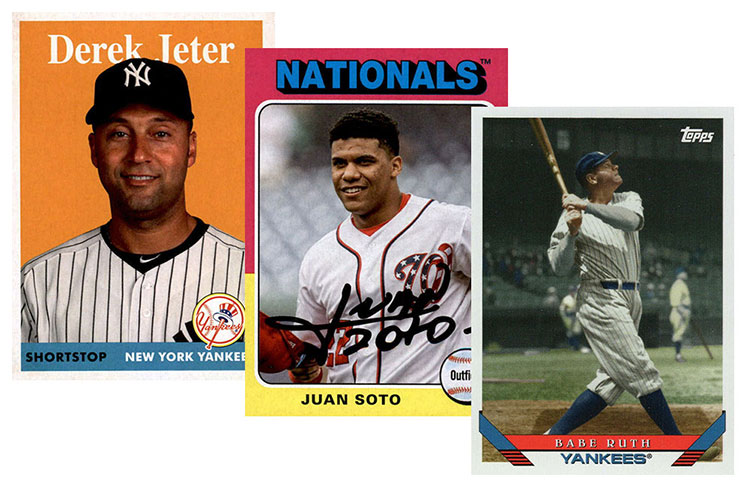 The hodge podge style also makes it hard to remember which year and set and Archives card comes from. Call me a purists or a relic from the past, but I do enjoy at least knowing where a card's from just by looking at the front and not having to look to stats or, heaven forbid, copyright dates.
Another problem is one of gimmick infringement. As Archives dabbles in several old designs each year, it takes a little bit away from Heritage.
Archives is nostalgia. I get that. But the Topps brand is so much more than baseball. Why not leverage that history a little more through this set and look to other sports (not to mention entertainment and non-sport) for the design foundations? This isn't breaking new ground in Archives as they've done it as inserts. But I'm thinking bigger.
Topps already does this every week with their online Throwback Thursday sets. Many draw from outside baseball. And in the process, it's like market research, seeing how collectors react. Of course, player selection is probably a bigger driver, but it's not the only thing. A great crossover is going to generate buzz online now. Even if collectors aren't into the six TBT cards of the week, they can be providing feedback for something more expansive — like Archives.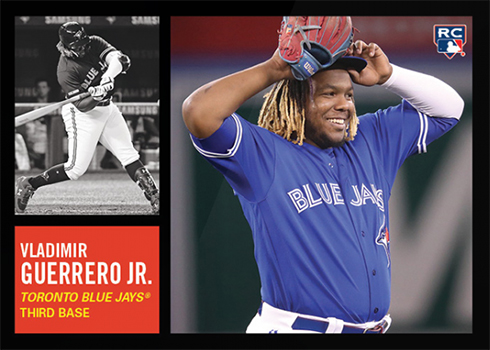 I'm not sure I need another Ninja Turtles-inspired Babe Ruth card, but there are hundreds of others that will work.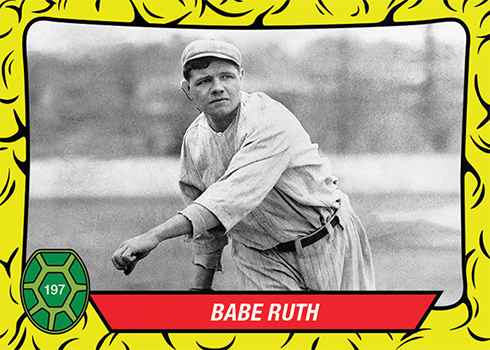 Topps has a lot of memorable designs to draw from, covering a lot of sports and even non-sport. By stepping outside of baseball, Archives could maintain its core identity of nostalgia. At the same time, it wouldn't feel like a retread. Between Heritage, the seemingly annual reprint inserts in flagship baseball and more, there are lots of old baseball designs out every year already.In this era of exclusives, there's plenty of room to expand past horizons.
Make Topps Archives Baseball a Retail-Exclusive
Topps Archives is a fun line. And while it can have some big cards that carry significant value, its charm is in the smaller, overlooked autographs. There's a place for Terry Steinbach and Charles Nagy autographs in the hobby. But $100-ish boxes of cards probably isn't one of them.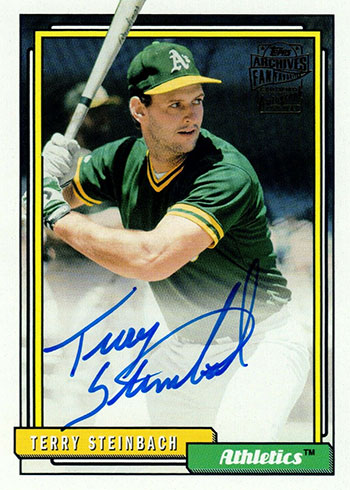 Archives is a tough product to stomach at current hobby prices. Even if you're more focused on fun than value, it doesn't make a lot of sense to spend that much for what you get. The cards themselves aren't the highest quality. They're more like the base products they mimic. The vast majority of the autographs can be had for under $10 on the secondary market due to their niche appeal.
Again, that's not a bad thing. In fact, it's a ton of fun when you're busting blasters that are significantly cheaper. And these don't even have to promise a signature per box. There's enough content elsewhere to make for a fun break at a lower price.
So why not switch things up and make it a retail-exclusive product? Maybe switch it out with something like Topps Fire that could be tweaked to be more hobby-centric. Or soup up Gallery. Perhaps introduce something new.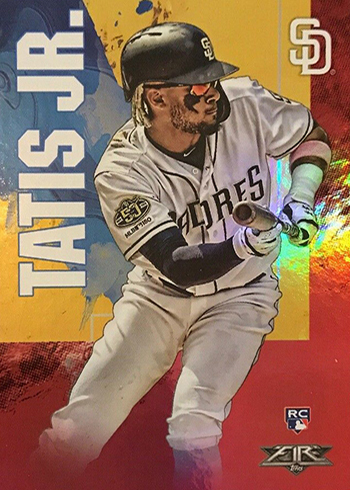 This would work in a couple of forms. Through its foundation in nostalgia, Archives directly targets lapsed collectors. It's like a gateway product to bring them back into the hobby. It starts with the packaging that directly connects with sets they may have collected in the past. A major place to find these lapsed collectors is at retail. If you're not collecting, you're less likely to go into a card shop. But if you're picking up some shampoo at Walmart or socks at Target, some packs or a blaster can easily grab one's attention and find their way into a cart.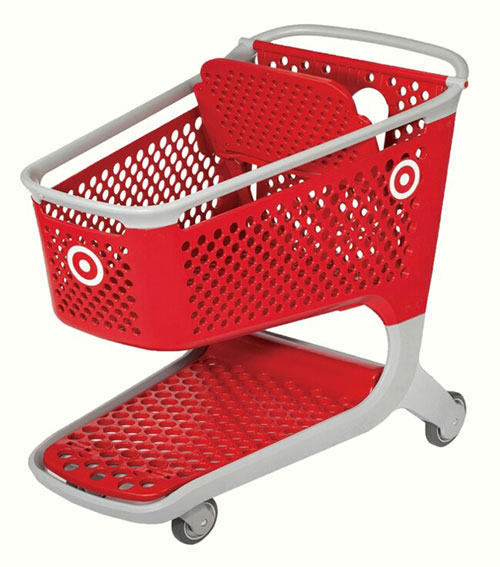 Archives is the kind of product that catches your attention and draws you back into the collecting world. And from there, hopefully, back into a local card shop.
There's enough nostalgia in other products to keep that going at the hobby level. Archives is a line that doesn't need fancy configurations. Going to retail-only, it could also quietly cut back further on some of the premium signatures. The lower price point also emphasizes fun over the chase. Sure, it can still be there, but the focus will truly return to the nostalgia the classic designs and players bring.