2021 Topps Archives Baseball Checklist, Team Set Lists and Details
2021 Topps Archives Baseball has enough old designs and players from the past for a happy nostalgia overload. But this year, it's also taking a trip in a distant future to offer a possible first look at the base design seven decades from now.
Something that hasn't changed is the fact that autographs continue to land two per hobby box. They also come with a broad mix of inserts and even a mini poster.

2021 Topps Archives Baseball Checklist Overview
The base set is a 300-card affair. Typically, Topps opts for three years to focus on for the design. This time around, as part of their 70th anniversary in the sport, they're taking a little bit from every decade from the 1950s to today: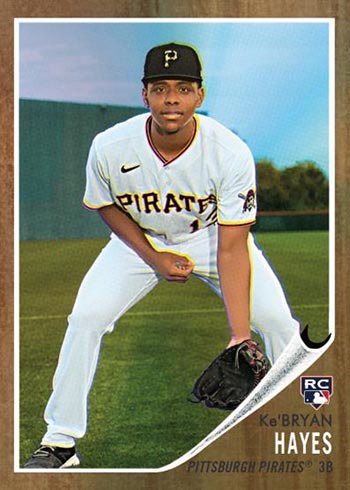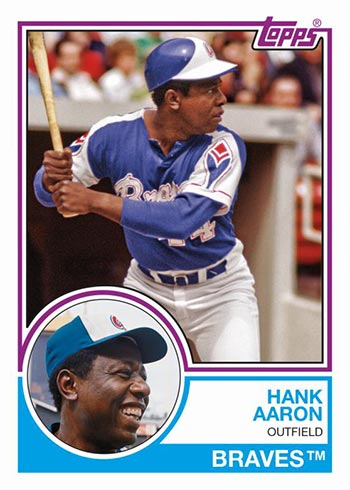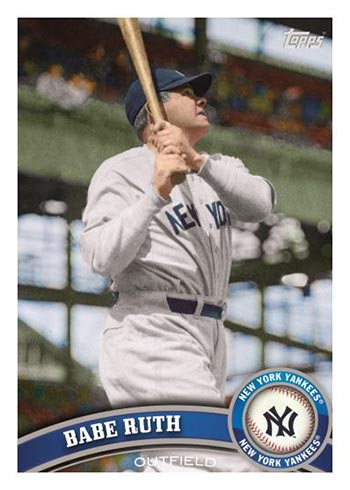 And if that weren't enough, there's a shift to a possible future with a "preview" of the 2091 Topps Baseball design that could be used in another 70 when the card maker could be celebrating 140 years of baseball cards.
Parallels available in hobby packs are a mix of color and foil:
Rainbow Foil – /150
Green – /125
Silver – /99
Red – /75
Red Hot Foil – /50
Blue Foil – /25
Orange Hot Foil – /15
FoilFractor – 1/1
Select base cards also have additional variations. These encompass a variety of themes, many drawing from the inspiration year of the base card.
Inserts
Collectors will have to supply the popcorn, but Movie Poster Cards (1:6 packs) make the game look like a Hollywood production. These also have box topper Mini Poster versions that are one per hobby box.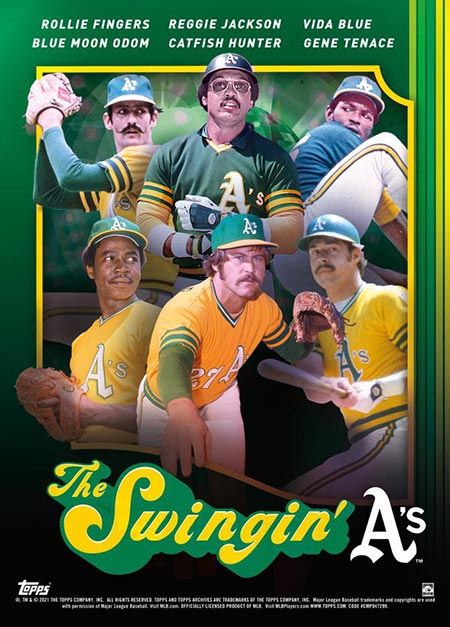 Other inserts dig into Topps' archives.
Floating heads are the order in 1963 Topps Peel-Offs (1:6).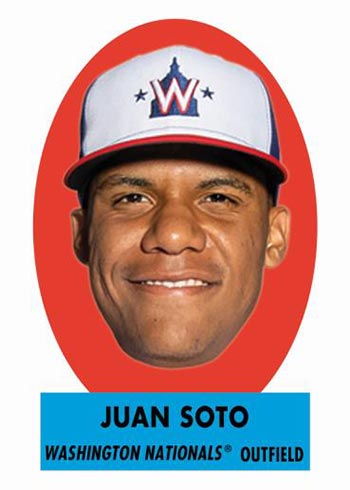 1991 Topps Bazooka Shining Stars (1:6) goes back 30 years to update the set that originally came in boxes of gum.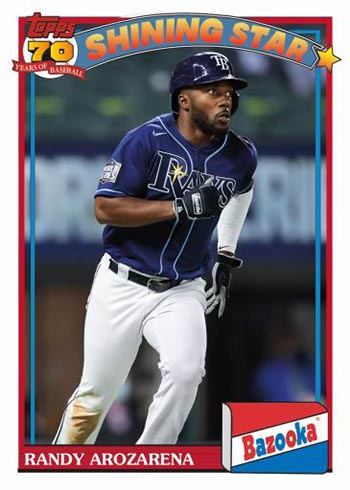 Rookies are the focus of 1994 Topps Draft Picks (1:24).
1989 Topps Big Minis takes the oversized set in a smaller direction. It's worth noting that the unsigned versions of the cards were all mistakenly printed with "Topps Certified Autograph Issue" even though they weren't intended to be autographs. There are signed versions for some of these cards, but they have different card numbering on the back.
An insert set titled 2011 Topps Never Forgotten was originally announced for 2021 Topps Archives but didn't make the final checklist.
Autographs
On-card signatures are the focus of 2021 Topps Archives Baseball.
Fan Favorites Autographs anchor these. Signers are multi-generational in scope. They might not be the biggest stars in the game, but most typically have strong followings in the game, the hobby or both. Parallels include Purple (/150), Silver (/99), hobby-only Blue (/25), and Gold (1/1).
Fan Favorites Premium Autographs (/50 or less) bring in the superstars. Understandably, these aren't likely to be as plentiful as regular Fan Favorites signers. Gold (1/1) is the lone parallel here.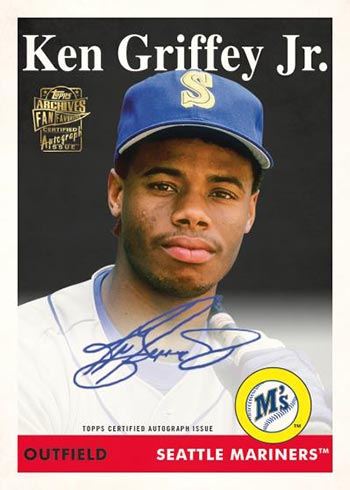 Other ink draws from the regular insert lineup.
1991 Topps Bazooka Shining Stars Autographs and 2001 Topps Never Forgotten Autographs have base versions plus Purple (/150), Silver (/99), Blue (/25) and Gold (1/1) parallels.
1963 Topps Peel-Off Autographs are only found in hobby packs. Base versions are serial numbered while parallels are Silver (/99), Blue (/25) and Gold (1/1).
Rookies appear again in 1994 Topps Draft Picks Autographs, which have base, Blue (/25), Red (/10) and Gold (1/1) versions.
1989 Topps Big Minis Autographs (/20) and Topps Originals Buyback Autographs (/10) round out the signature checklist.
2021 Topps Archives Baseball cards at a glance:
Cards per pack: Hobby – 8
Packs per box: Hobby – 24
Boxes per case: Hobby – 10
Set size: 300 cards
Release date: November 5, 2021
Shop for 2021 Topps Archives Baseball boxes on eBay:
What to expect in a hobby box:
Autographs – 2
1963 Topps Peel-Offs – 4
1991 Topps Bazooka Shining Stars – 4
1994 Topps Draft Picks – 1
2001 Topps Never Forgotten – 3
Movie Posters Cards – 4
Movie Posters Mini Posters – 1
2021 Topps Archives Baseball Checklist
You can also download a customizable spreadsheet copy of the checklist:
Please note that print runs for cards without serial numbers have not been announced.
Recent Topps Archives Baseball sets: