Ricky Vaughn — aka Charlie Sheen — is first confirmed Major League signer for 2014 Topps Archives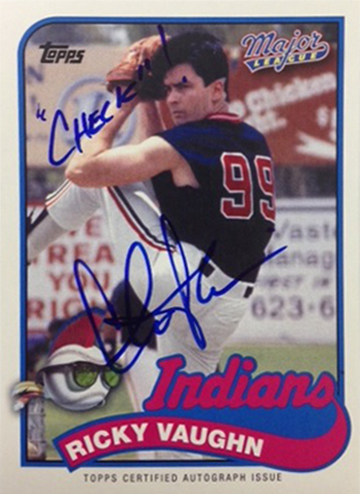 By Chris Olds | Beckett Baseball Editor
Forget about the curveball, Ricky. Give 'em the heater.
Topps did just that on Friday, teasing its first Major League autograph to come in 2014 Topps Archives next month. The first confirmed signer for the 25th Anniversary Major League inserts is "Wild Thing" Ricky Vaughn, aka Charlie Sheen.
Sheen is no stranger to signing for card companies as he has 73 certified autographs in the Beckett.com database (click here for checklist), but this will the first to show him on an officially licensed, studio-backed Major League card. In 2011, he signed 60 cards celebrating Topps' 60th Anniversary for the company's American Pie release.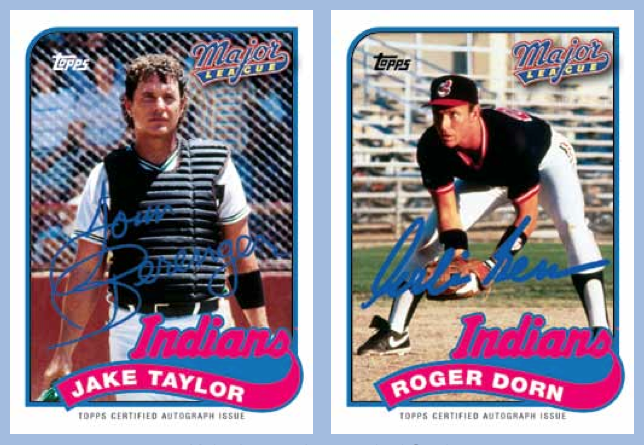 In its preview materials, the only other signers teased were Tom Berenger and Corbin Bernsen (aka Jake Taylor and Roger Dorn). Company officials have not disclosed details on the checklist or odds/production volume for autographs or the standard cards to be found in Archives.
>>RELATED: Olds details what he would do with a Major League set and creates cards, too.
Sheen is arguably the top possible autograph attraction here, though Hall of Fame broadcaster and former MLB player Bob Uecker could be a possibility and could be an in-demand signature. Despite his credentials, the man who played announcer Harry Doyle in all three Major League films has never signed a certified autograph.
Topps also teased that it has a jersey worn by Sheen that is likely to make its way into other products as a memorabilia card.
Archives is set to arrive on May 30.
Chris Olds is the editor of Beckett Baseball and Beckett Sports Card Monthly magazines. Have a comment, question or idea? Send an email to him at colds@beckett.com. Follow him on Twitter by clicking here.