2023 Topps Archives Baseball Checklist, Team Set Lists and Details
When you click on links to various merchants on this site, like eBay, and make a purchase, this can result in this site earning a commission.
2023 Topps Archives Baseball goes back and to the future once again. Feeding off of nostalgia, the product continues to fold in several years of the company's designs albeit to create new cards and combinations.
2023 Topps Archives Baseball Checklist Overview
The main Archives base set goes in three different directions, drawing from three different decades of Topps Baseball. Things start with 1956 Topps before moving into the '60s with the 1965 flagship design. From there, it's almost four decades into the future with 2003 Topps Baseball.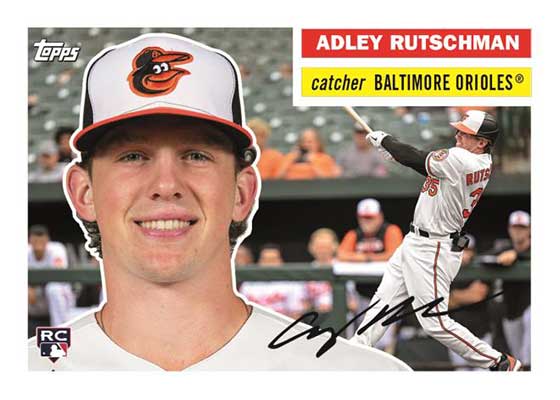 Parallels include:
Rainbow Foil – /199
Green Foil – /99
Aqua Sparkle Foil – /75
Red Hot Foil – /50
Blue Foilboard – /25 (hobby only)
Orange Hot Foilboard – /15 (hobby only)
FoilFractors – 1/1
Select cards also get the Image Variation treatment with different photos.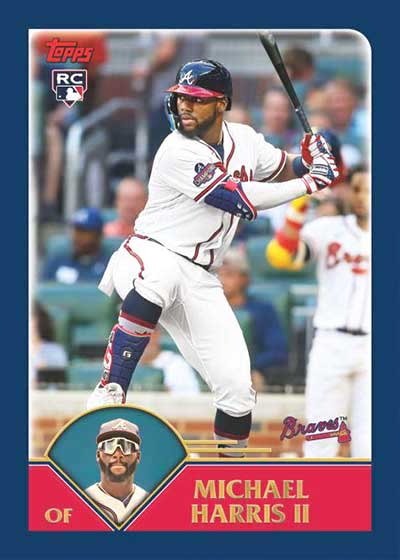 Autographs
Hobby boxes continue to deliver a pair of autographs.
Fan Favorites Autographs anchor the autograph portion of the checklist. Sure, there are some big names, but staying true to the theme, some are more the "popular for a time" kind of players who spent a few months or a couple of years jumping around the Beckett Hot List but not enough to make an all-time, game-wide impact.
These have Green Foil (/99), Gold Foil (/50), Blue Foil (/25), Red Foil (/10) and FoilFractor (1/1) versions.
Some bigger names can be found in Fan Favorites Autographs Premium. These are numbered to 50 or fewer and have one-of-one FoilFractor versions.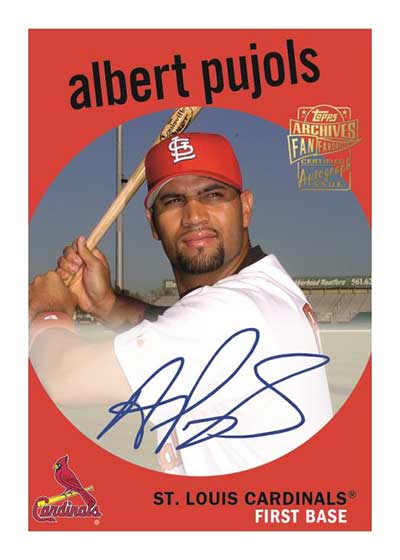 1989 Topps Doubleheaders Autographs, which are only in both types of hobby packs, come with a pair of signatures. Gold Foil (/50), Blue Foil (/25), Red Foil (/5) and FoilFractor (1/1) parallels are also on the checklist.
Additional Inserts
A handful of other insert sets also tap into old designs, but not just from base sets.
Actually, it's not just baseball, either. 1957 Topps Hit Stars channels the entertainment product that highlighted singers, actors and other entertainers from back in the day. Some of these have autographs with Gold Foil (/50), Red Foil (/10) and FoilFractor (1/1) parallels.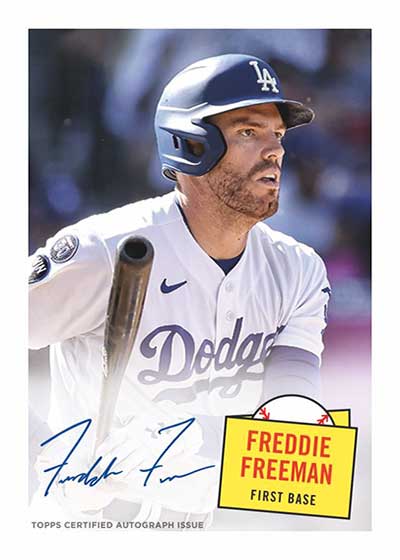 Another insert set inspired by an entertainment product is 1954 Topps Baseball 3D. These draw inspiration from vintage Tarzan sets.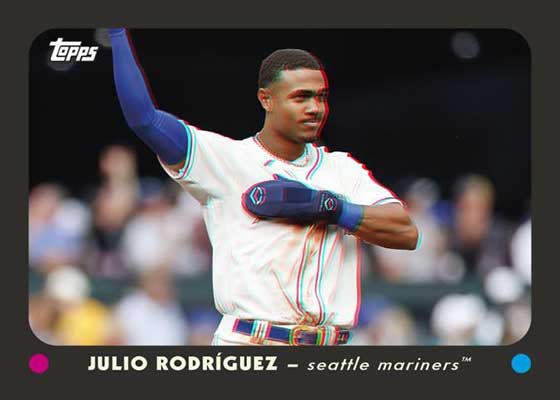 Exclusive to standard hobby packs, these also require a pair of 3D glasses. Collectors won't have to look far, though as every hobby box has a pair.

1969 Topps Team History Cards Image Variations use the poster design but changes it significantly. Originally, posters featured several players. These, which have just 69 copies each, keep the layout but apply it to one current or retired star. Autographed versions have 20 hand-numbered copies.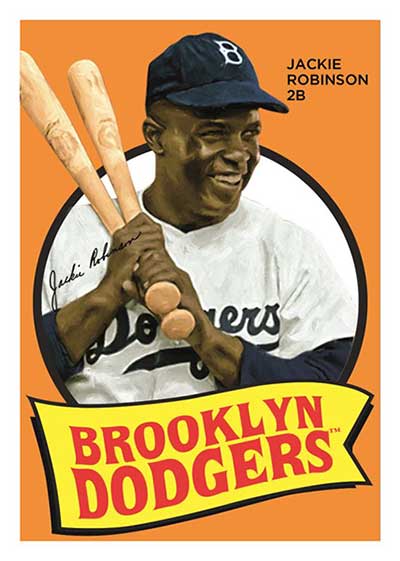 Exclusive to blaster-style value boxes, there are also 1969 Topps Team History Foil cards. These land at a rate of three per box. Sky Blue Foil parallels are 1:490 packs while scarce autographs can also be found.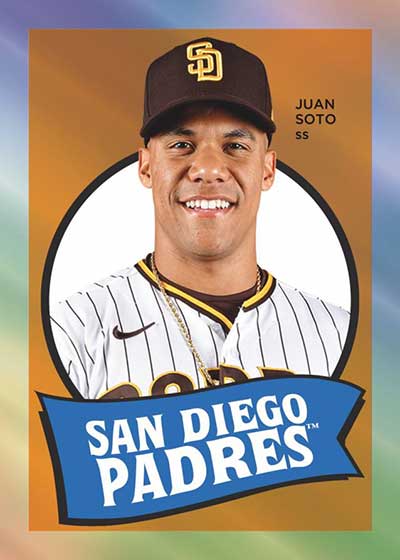 Fun art comes to the forefront in 1979 Topps Comics. LAmour Supreme provides the artwork for this reworked insert set.
Modern Retro
1989 Topps Doubleheaders are double-sided cards that pair up a current star with one from the past with both sharing similar attributes. Black Border (/99), Silver Foil (/50), Red Foil (/25) and FoilFractor (1/1) versions are also part of the checklist.
Exclusive to both types of hobby boxes are 1997 Topps Season's Best. Like the original insert set, these break down into a handful of themes and designs like Bleacher Reachers, Kings of Swing, Hill Toppers, Leading Looters, and Number Crunchers. Green Foil (/99), Gold Foil (/50), Red Foil (/25) and FoilFractors (1/1) make up the parallels. Autographs and signed parallels are also available.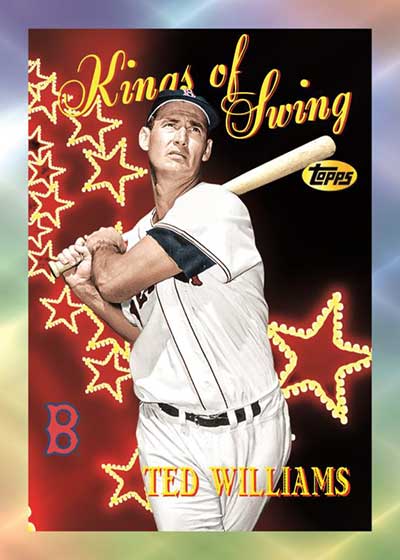 Sticking with the 1997 theme are 1997 Topps Hobby Masters. These are some of the rarest cards in the product, numbered to just 23 copies each. Hobby Masters are only in hobby and hobby collector's packs.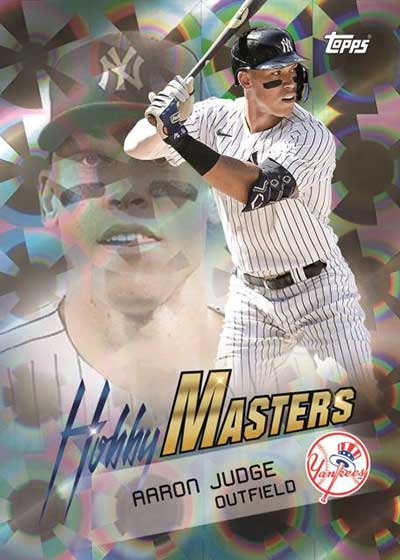 1998 Topps Baby Boomers looks to baseball's young offensive standouts. These are done on foil stock and have a similar parallel lineup as Doubleheaders. Some cards also have autographs with additional parallels.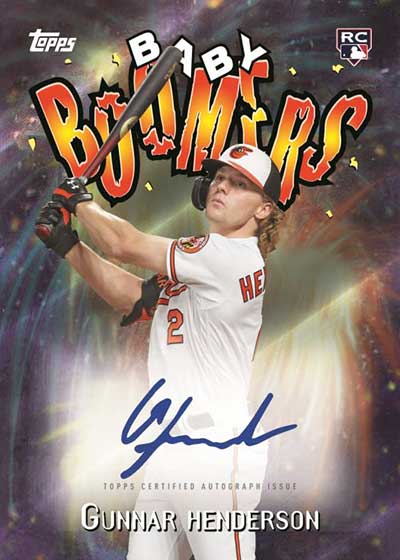 Hobby Collector's Tins
Topps is adding a second hobby configuration this time around. In addition to standard boxes there are new hobby tins that come packaged in a throwback-style metal lunchbox.
Four different tins are available, each with a different all-time great from the game's past. They come blind packaged so collectors won't know which tin they got until it's opened.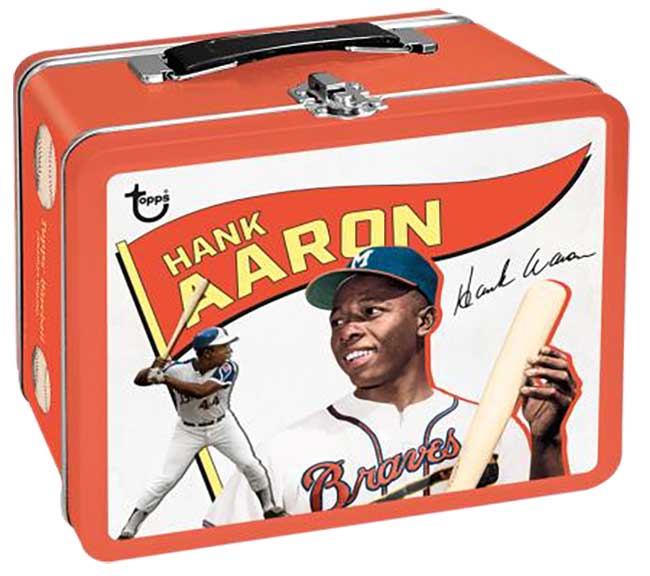 Also in each tin is a 1969 Topps Team History Baseball Postcard. These are exclusive and not in standard hobby boxes or retail.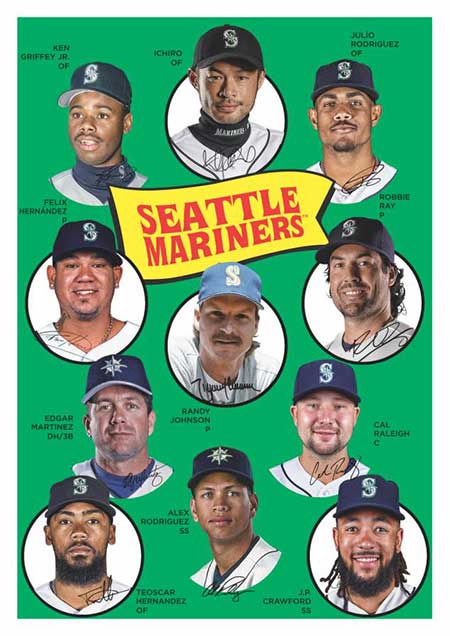 Hobby collector's tins come with 10 packs versus the 24 found in regular hobby boxes. This also means fewer autographs with just one instead of two.
2023 Topps Archives Baseball cards at a glance:
Cards per pack: Hobby – 8, Hobby Collector's – 8, Blaster – 8
Packs per box: Hobby – 24, Hobby Collector's – 10, Blaster – 7
Boxes per case: Hobby – 10, Hobby Collector's – 10, Blaster – 40
Set size: 300 cards
Release date: November 8, 2023
Shop for 2023 Topps Archives Baseball boxes on eBay:
What to expect in a hobby box:
Autographs – 2
1954 Topps Baseball 3D – 4
1957 Topps Hit Stars – 3
1979 Topps Comics – 3
1989 Topps Doubleheaders – 3
1997 Topps Season's Best – 1
1998 Topps Baby Boomers – 1
3D Glasses – 1
What to expect in a hobby collector's box:
Autographs – 1
1969 Topps Team History Baseball Postcards – 1
Lunchbox Tin – 1
2023 Topps Archives Baseball Checklist
You can also download a customizable spreadsheet copy of the checklist:
Please note that print runs for cards without serial numbers have not been announced.
Recent Topps Archives Baseball releases: