Upper Deck reveals $200 a pack Marvel cards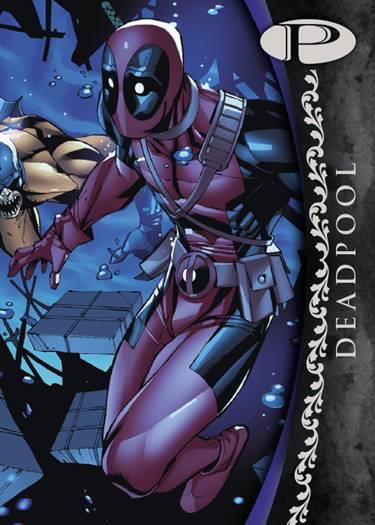 By Susan Lulgjuraj | Contributing Editor
Upper Deck is changing the way it does entertainment cards – at least for one release.
The company is releasing a $200 pack product, Marvel Premier, which is set to be released on October 2, UD announced today at the San Diego Comic-Con.
This probably comes as a surprise for many comic fans. Perhaps they're used to shelling out lots of money for rare and old comic books.
However, Upper Deck thinks it has something special on its hands with a set that will feature many of Marvel's top artists.
One card in the pack will be a premium base card on thick card stock numbered to just 99. There are 50 cards in the base set. The second card will be a 1/1 sketch card from a Marvel artist.
The third is one of the more unique cards in the product. It could be a dual-, triple- or quadruple-hinged sketch card. UD said it will be releasing images of these cards soon.
The fourth card could be one of three types: "Classic Corners" card (which pays homage to some of the greatest Marvel comic corners of all-time in a premium patch), a Shadowbox card or an "Emotion" booklet card by artists Jason Adams and NAR!
"For years we've seen die-hard Marvel fans pay big bucks for some of the premium inserts in our Marvel trading card lines," said Jason Brenner, Upper Deck's Marvel brand manager in a press release. "This is our first opportunity to provide them with a set of Marvel cards that are all high-end insert quality. This is certainly not a product for everyone which is why we are not making very much of it, but the fans it is targeted for are going to love it!"
Susan Lulgjuraj is a contributing editor for Beckett Media. You can email Susan here. Follow her on Twitter here.