Upper Deck teases return of Exquisite Collection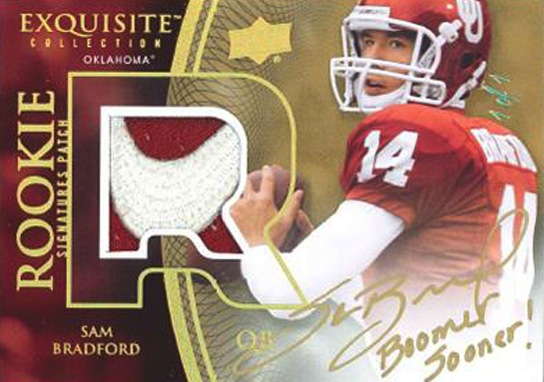 By Chris Olds | Editor
Fear not high-end football card collectors, your season is not over.
Upper Deck teased the return of Exquisite Collection football on Wednesday evening with a sampling of images from the brand that brought the ultra-expensive trading card to the masses in basketball for the 2003-04 season.
This time, though, it's arriving fresh on the heels of two high-end football card releases — Topps Five Star and National Treasures from Panini America — and it's NCAA-only as Upper Deck has a Collegiate Licensing Company exclusive.
Set to arrive soon — on March 29 — it will include some new features such as triple-booklet cards.
We'll have more details on this product as soon as it's available.
See more after the jump.