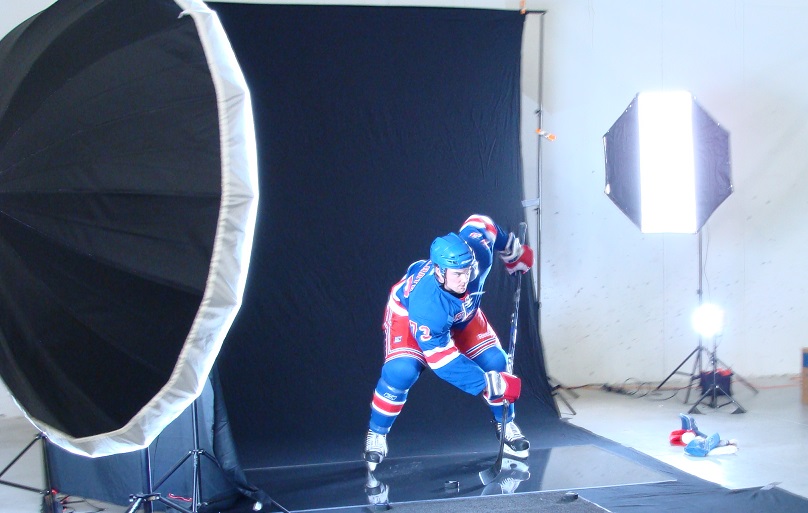 By Susan Lulgjuraj | Beckett Hockey Editor
TORONTO | Many of the upcoming 2013 NHL rookies got ready for their future Rookie Cards this week.
More than 20 players appeared at the NHL Players Association Rookie Showcase to take pictures and sign autographs that will appear on future cards from Upper Deck and Panini America.
Some of the players included Nathan MacKinnon, Jonathan Drouin, Cory Conacher and Sean Monahan.
"It's very special," said Conacher, a rookie with the Ottawa Senators last season. "I collected cards as a kid. To be able to see my face on one of them was very special. They actually gave me a deck of cards for family and friends."
Conacher had to take a moment to soak it in when he saw his first card. It's the type of thing young kids dream of when they collected cards of their idols such as Wayne Gretzky, Mario Lemieux and others.
"They do some neat things on cards these," said Conacher, who collected Martin St. Louis cards. "They had my jersey on the cards. It's cool to see all these different ideas they have with cards. The ones I was looking for when I was a kid were shiny ones."
The two-day event started with the players signing thousands of autographs – stickers and cards included. When several players were asked how many did they think they signed, many of players simply had a blank stare …
Yeah, it was a lot. Hand cramps and all.
The all-day signing session was followed by a photo shoot at a Toronto ice rink. The players got to wear their NHL uniforms for the camera. It was broken into two sessions and the groups were separated between Upper Deck and Panini. Then flipped sides for the second session.
"This is unbelievable," said Bo Horvat, Vancouver's first-round draft pick in 2013. "As a kid, I always collected cards. Now to have my own hockey cards is going to be something special. I am probably going to keep one in my room as a keepsake to finally own my own hockey card."
All the while, children and adults at the arena peeked through the glass doors to get a view of potential future NHL stars.
Players had their photos taken while on the ice while others posed in front of a portrait background. Panini had players standing on thick plexiglass for its Future Team cards that first appeared in Score this year. Upper Deck did a number video takes with the players, getting them to act out goofy lines for the camera – something for hockey fans down the road.
After the photo shoot, the players participated in a hockey scrimmage where Team Blue took down Team White 4-2.
To get a more in-depth view on the NHLPA Rookie Showcase, pick up the November issue of Beckett Hockey to see more of what Upper Deck and Panini planned.
In the meantime, check out these pictures from the Rookie Showcase, and this video of the rookies playing NHL '14.
Susan Lulgjuraj is an editor at Beckett Media. You can email her here with questions, comments or ideas. Follow her on Twitter here. Follow Beckett Media on Facebook and Twitter.