2015 Topps Dynasty baseball cards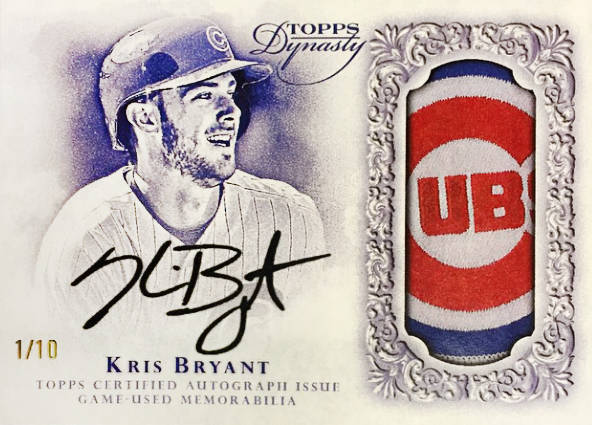 By Chris Olds
2015 Topps Dynasty Baseball is bringing back the ultra high-end.
Last year, the brand's debut marked the most-expensive single-card pack of baseball cards in Topps history as the company dubbed it as "the most carefully curated subject list in trading card history" and the "most-premium Topps product of all time."
This year, every pack includes an autographed patch, cut auto, autographed dual Relic or a cut auto dual Relic..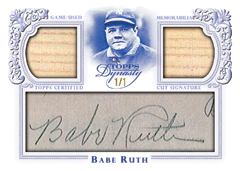 2015 Topps Dynasty Baseball cards are be printed on embossed stock and Topps promises they are cards "you need to see to believe." Among the signers on the checklist — which will all be on-card and limited to no more than 10 copies per card — are Mike Trout, Ken Griffey Jr., Mariano Rivera, Sandy Koufax, Cal Ripken Jr. and Bryce Harper to name a few. Will Ferrell also appears in the product with his first autographed patch cards.
Autographed patches have 1/1 parallels for collectors to chase, while a second version is limited to only five copies. Duals are limited to just five copies each, also having a 1/1 parallel.
The remainder of cut autos are 1/1 creations.
2015 Topps Dynasty Baseball at a glance:
Packs per box: 1
Cards per pack: 1
Boxes per case: 5
Release date: December 16, 2015
What to expect in a hobby box:
Autographed Patch, Autographed Dual Relic or Cut Signature Cards – 1
Chris Olds can be found on Twitter by clicking here.