2017 Topps Transcendent Party Exclusive Cards and Details
When you click on links to various merchants on this site, like eBay, and make a purchase, this can result in this site earning a commission.
2017 Topps Transcendent Baseball has a lot going for it. It's packed with autographs, rare cards and other goodies. And so it should for its $25,000+ price tag. Perhaps the biggest part of the product was the invitation to an exclusive party in Atlanta where guests not only got to meet Hank Aaron, but score some exclusive baseball cards in the process.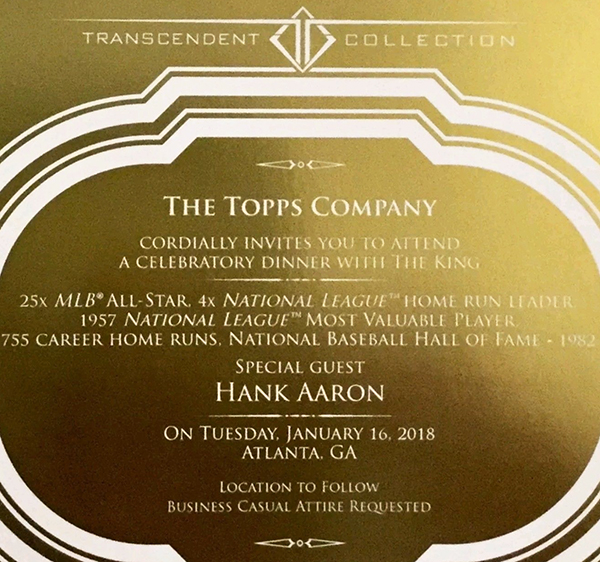 The 2017 Topps Transcendent party, which took place on January 16, 2018, was intended to be as over-the-top as the product, offering a one-of-a-kind experience. It's not often collectors get to rub shoulders with a player the caliber of Aaron.
A similar experience took place the previous year. Instead of Atlanta, it was in Las Vegas. And instead of Hank Aaron, it was then-reigning National League MVP and World Series Champion, Kris Bryant.
Seeing as how 2016 Topps Transcendent marked the debut of the product and the experience, collectors didn't really know what to expect. New ground was being covered. And it brought its share of surprises when it came to cards. Attendees received a range of cards not available anywhere else including Mike Trout autographs and an unsigned set of Kris Bryant Topps History cards.
2017 Topps Transcendent Party Exclusive Cards
But what about 2017 Topps Transcendent Party exclusive cards? Here's what's confirmed.
Hank Aaron Autographs
Attendees received a few new 2017 Topps Transcendent Hank Aaron autographs. Although he is in the main set with both an autograph and variation autograph, these are different from the ones inside the cases.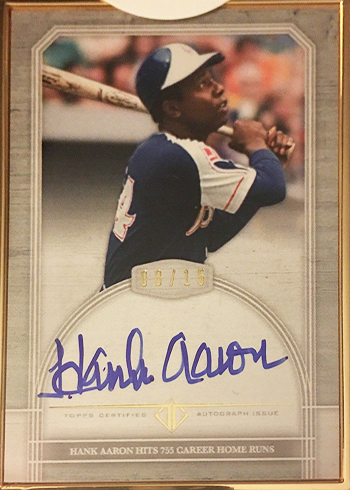 It looks as though the Transcendent Party Hank Aaron autographs follow a similar parallel pattern as the regular autographs. Base versions have 25 copies and parallels go down from there.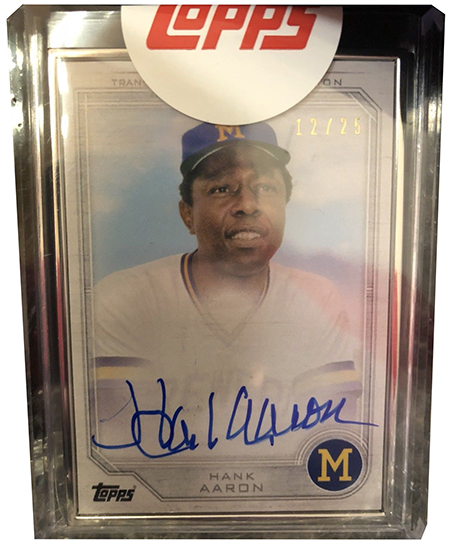 So far, it looks like at least three different cards exist.
Aaron Judge Topps History Set
Every set of 2017 Topps Transcendent Baseball includes a one-of-one Aaron Judge autograph featuring a design from Topps' past. Party guests receive a full set of unsigned Aaron Judge Topps History cards.
Limited to 87 sets, the total number of 2017 Transcendent cases produced, the checklist has a total of 87 cards. All of the main Topps Baseball sets from 1951 through 2017 are recreated as are some of the company's most iconic subsets.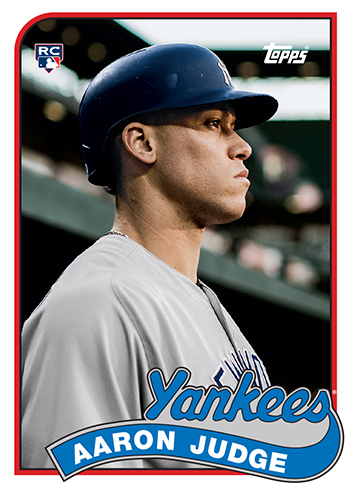 Topps has a full gallery of cards on their website.
In addition to the regular cards, the set was also done with a memorabilia version. These are numbered 1/1. It's likely each attendee received one of the cards. Each card comes with MLB Authentication on the swatch.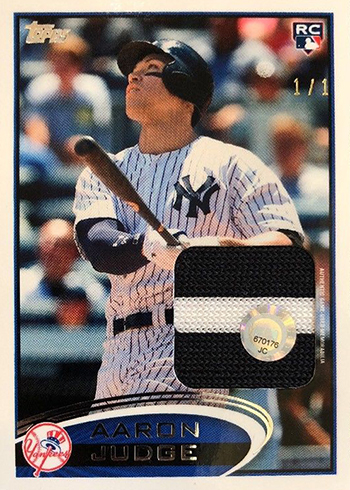 Topps Bunt Aaron Judge /87
The Aaron Judge cards didn't end with the Topps history set. There was also a special Topps Bunt card. It comes numbered to 87 copies.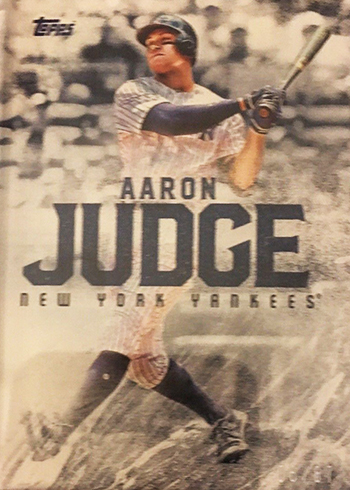 Transcendent Party VIP Packs
Attendees also received a handful of special 2018 Topps Transcendent Party VIP packs. Inside each are four 1/1 cards (see the Update below for info on some of the cards turning out to not be one-of-ones). These are stamped versions of cards from a variety of products. Some are base cards — including previews of 2018 Topps Series 1 and its inserts.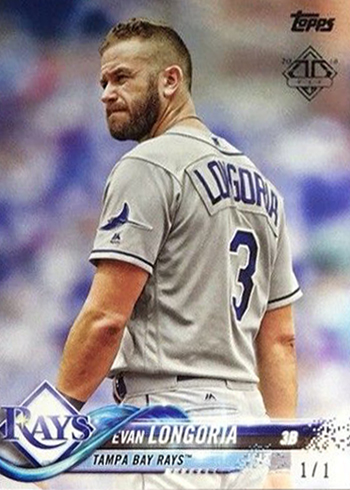 Some are autographs from previous years of big-name players.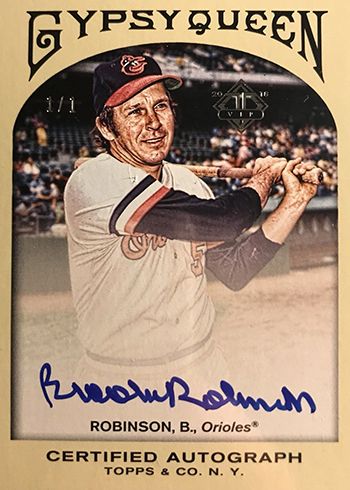 Cards from the 2017 Topps Chrome Sapphire Edition and 2017 Topps All-Star factory sets are also in the VIP packs.
These are similar to buybacks in that they're original cards. Transcendent party versions are noticeable for their 1/1 stamp as well as a special foil logo for the event.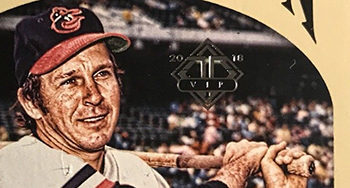 UPDATE: but they did send attendees a list of impacted cards along with the actual print runsIt turns out that some of the 1/1 cards have multiple copies. Topps didn't disclose what happened, .
New Era Caps and Backpacks
Rounding out the attendee packages were exclusive caps and backpacks made by New Era. The caps have a similar 1987-esque brim to the hats they made teaming up with Topps last year. Instead of a team logo, it's the Transcendent logo.
Comments? Questions? Contact Ryan Cracknell on Twitter @tradercracks or by email.