Topps Project 2020 Baseball Offering New Artistic Interpretations of Iconic Cards
Topps Project 2020 Baseball combines iconic baseball cards and an elite group of modern artists. On the surface, the concept is a simple one: 20 cards get a makeover from 20 different artists.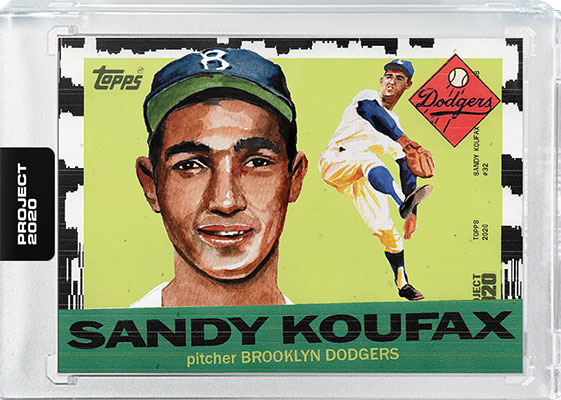 Available through the Topps website, that means the final checklist has 400 total cards. Monday through Friday, two different cards are put up for sale for 48 hours. This will continue for much of the year until the set is complete.
The list of original cards leans heavily towards pre-1990s, but there are several cards from then until more recent years as well. The 2011 Topps Update Mike Trout is the newest card in the set.
As for the artists, there is a lot of variety. Some are painters while others are known for their work in fashion and jewellery.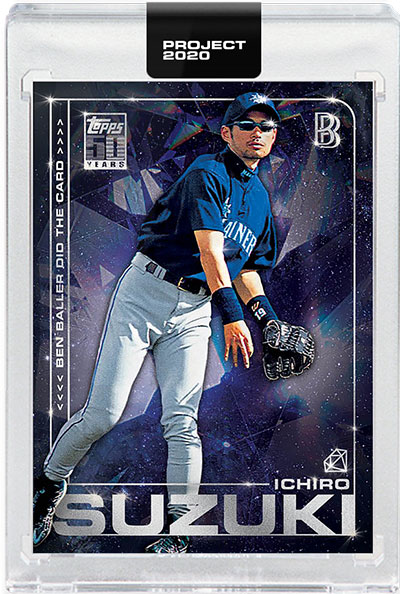 The structure of the set enables it to be collected a few different ways. For starters, there's the marathon of all 400 cards. However, some might opt for all 20 interpretations of a particular card. Others might want to get all 20 cards done by an artist.
Cards cost $19.99 each with bulk discounts for lots of five and ten of the same card. You can also buy each day's pair of cards for $34.99. eBay can also be a source for finding them a little cheaper, particularly during the initial sales window for a card as sellers place bulk orders.
Silver frame Artist Proof versions are also available. Numbered to 20, these cost $99.99. Gold framed one-of-ones are also available. These are sent out at random among the regular orders.
Topps Project 2020 Baseball at a glance:
Set size: 400 cards (when complete)
Release date: March 25, 2020 (first offering of cards)
Topps Project 2020 Baseball Guide
Checklist
Topps Project 2020 Baseball Checklist
Cards and print runs will be added as they're released. If you're looking for a specific card, click on the link to see what's available on eBay.
1 Ichiro by Ben Baller
2 Sandy Koufax by Jacob Rochester
3 Jackie Robinson by Naturel
4 Mike Trout by Ermsy
Artists
Originals
Topps Project 2020 Originals
These are the baseball cards inspiring Topps Project 2020.
1952 Topps Jackie Robinson
1952 Topps Willie Mays
1954 Topps Ted Williams
1955 Topps Roberto Clemente
1955 Topps Sandy Koufax
1959 Topps Bob Gibson
1969 Topps Nolan Ryan
1975 Topps George Brett
1980 Topps Rickey Henderson
1982 Topps (Traded?) Cal Ripken Jr.
1983 Topps Tony Gwynn
1984 Topps Don Mattingly
1985 Topps Dwight Gooden
1987 Topps Mark McGwire
1989 Topps Traded Ken Griffey Jr.
1990 Topps Frank Thomas
1992 Bowman Mariano Rivera
1993 Topps Derek Jeter (Possibly removed. Was on original list of 20 players.)
2001 Topps Ichiro
2011 Topps Update Mike Trout