Tom Brady Inscription Autographs in 2019 Panini Spectra Football
On the field, Tom Brady has done pretty much all a quarterback can do. If the many records and near-records he has doesn't prove it, the six Super Bowl rings do. This, combined with a relatively small supply, has made Tom Brady's signature one of the most coveted in the hobby and sports as a whole.
2019 Panini Spectra Football is adding another layer to that, offer the first inscribed Tom Brady autograph football cards.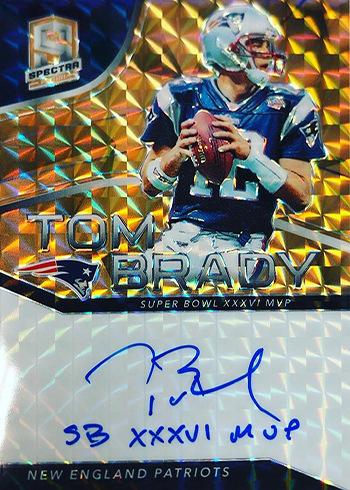 The product has a set of Tom Brady inserts highlighting his Super Bowl performances and victories. Besides the basic insert versions, there will be a small number of autographs. And among those are a small number of inscriptions. Besides Brady's signature, the Patriots quarterback added brief notes, whether that was a win or an MVP performance.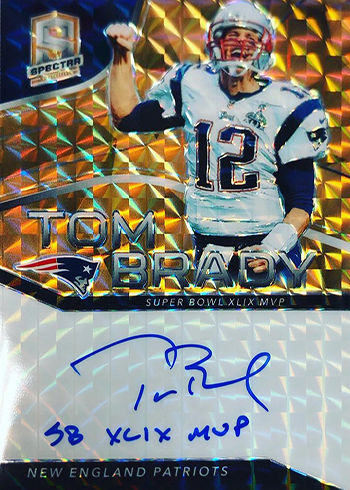 Panini has a gallery of what to expect on their Facebook page.
2019 Panini Spectra Football releases Friday, September 13.