This 1952 Topps Jackie Robinson Might Be the Best Miscut Card Ever
Miscuts are typically one of those unfortunate circumstances in collecting. It's one of those things a collector can't control and can really take away from both a card's overall condition and eye appeal. But on some occasions, a miscut can be just as interesting as a card with perfect centering. Take this 1952 Topps Jackie Robinson, for instance.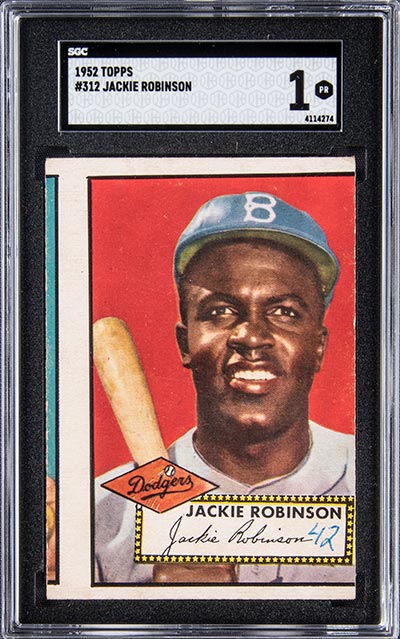 It looks as though the sheet that produced the card sneezed as it was on its way to being sliced. It's not just off-center, but the entire white border is gone and then some. Robinson's neighbor to the left is even making a small appearance.
Wait a second.
There's not much to it, but something about that neighbor looks familiar.

That blue. That bat knob and hand combination. It's a bit of a 1952 Topps Mickey Mantle!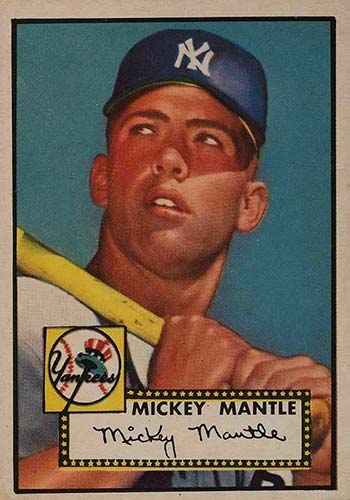 This is one instance where a miscut baseball card can be forgivable. It's condition is still off, but there's a lot of added personality knowing that there's a small part of one of the most iconic baseball cards (and expensive) of all time attached.
This particular off-center 1952 Topps Jackie Robinson, graded an SGC 1, was sold by Goldin Auctions on August 9. The final bid — $29,520 including the buyer's premium. That's more than $20,000 higher than a PSA 3 copy of the card, this one with all of its borders showing, went for during the same auction.
In 2015, Goldin Auctions sold a partial uncut sheet of 1952 Topps for nearly $85,000. It has 25 cards and shows how Mantle and Robinson were side-by-side.