Some Common Sports Card Printing Errors You May Encounter
Mistakes happen — even when it comes to printing sports cards. Nobody sets out to mess up, but it doesn't always work out that way. From time to time, we all mess up.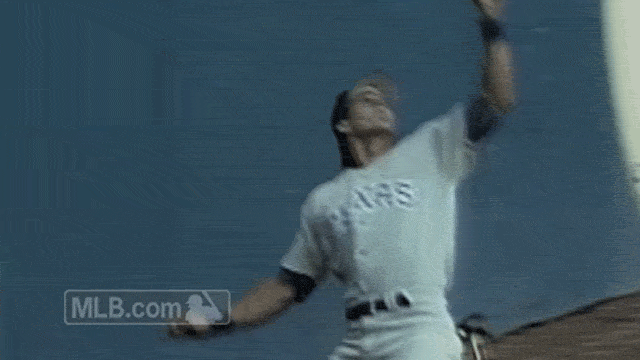 So do machines.
But you probably experienced that today if you encountered the Blue Screen of Death on your computer. Or when your oven decided it wanted to take a Christmas vacation of its own the moment you were readying the turkey.
When it comes to cards, things get messed up from time to time. Sports card printing errors don't happen all that often when you consider just how many are printed each year. But they do.
However, that doesn't usually mean you're going to get rich if you land one.
Production Imperfections
Sports card printing errors usually show up in a few different forms. Normally, these are caused by part of the production chain.
Usually, trading cards are printed in large sheets. These are then cut down. As both cards and the printing process has evolved over the years, it has made some things easier and some a little more complicated.
For a long time, cards were simply printed images and text on card stock. In more recent years, things like foil and holograms have been added. Modern cards can look pretty amazing. But they can also lead to more potential production errors.
New cards or old, both have multiple steps involved. Every time, a new set of potential problems.
Considering the millions of cards printed each year, it's pretty amazing to think how small the number of problems are. For most collectors, there's a good chance they don't ever encounter one in a pack. For others, there can be isolated times when it's more of a "when it rains it pours" approach and you get several similar errors in the same pack or series of packs.
Most Common Types of Sports Card Printing Errors
Here are some of the most prevalent types of sports card printing errors you may encounter:
Miscut Cards
When card companies are printing cards, the aim is to make like Robin Hood and have things printed dead center. It doesn't always work out that way. Normally, it's just a little off, barely visible to the naked eye. Other times, you get cards they are clearly off.
And on rare occasions you get a card that is so messed up that you can't really tell what the card is because you've got two or even an intersection of four cards.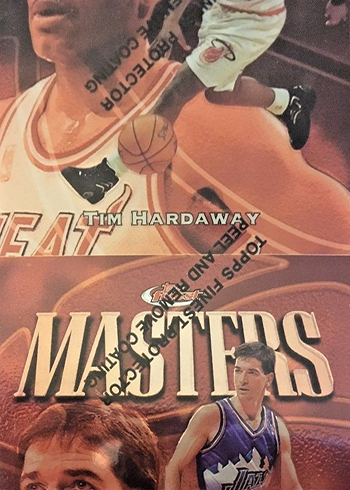 Severely miscut cards were more common in the past. Today, centering is better overall but issues still happen. Needless to say, these cards don't yield the best results from grading.
Missing Back/Front
Sometimes you find a card that looks perfectly normal on one side but when you flip it over, there's nothing there.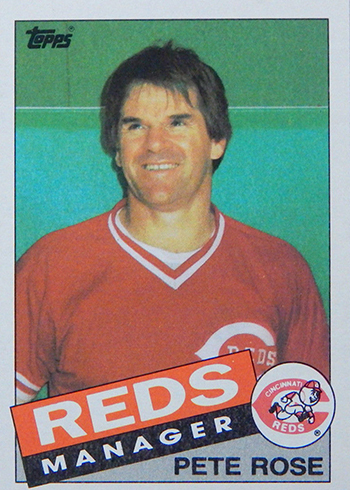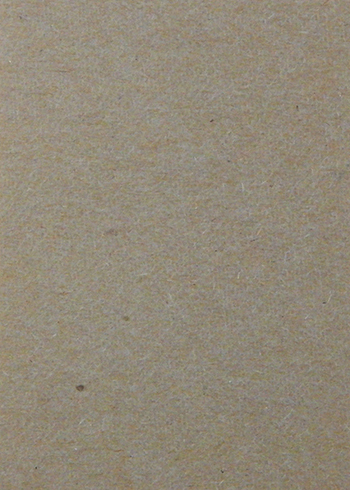 A couple of things are at play here to consider. Some blank-sided cards are a result of print quirks, particularly from several years ago. It'd be easy to happen if a couple of sheets stuck together.
These types of cards have also surfaced on the secondary market after being cut from sheets after the fact. These sheets were known to be complete only on one side, usually with nothing on the back.
Sometimes blank backs are proofs used as part of the production process that made their way to the secondary market.
Topps also sells blank back sets for a lot of their current sets through the Topps Vault on eBay. These are manufactured intentionally as blank backs and sold as one-of-ones. Think of them as a sort of parallel.
Wrong Back
Sometimes player on the front of the card doesn't match the one on the front. These are called wrong backs.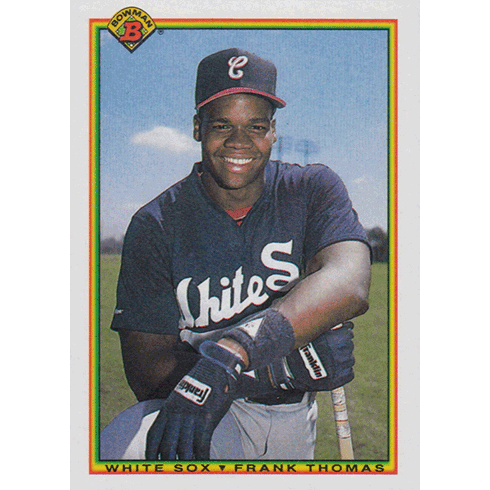 When you think about it, this could happen fairly easily. Sheets have a specific layout. If the sheet is off or mixed up, weird things can happen. Like wrong backs.
Some of these cards can be found with appropriate centering on the reverse. However, often, they're in miscut territory. This varies from set to set.
Missing Foil
With the advent of foil, another step was added to the printing process. With another step comes the possibility of more mistakes.
Cards missing foil on the front are one of the most common mistakes today. Sheets can stick together. Somehow, they can get skipped. When that happens, a card that might have a foil logo or name on the front all of a sudden seems a little naked.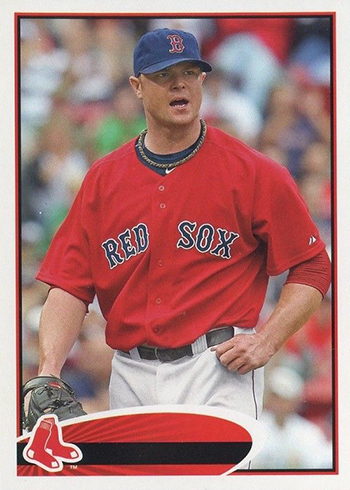 If you're quickly fanning through a stack, missing foil cards can be easy to miss, especially in sets that don't use a lot of it in the first place.
For whatever reason, a lot of times, missing foil cards come in bunches. If you buy a blaster, most of the base might be messed up. Or it could be a common theme in a hobby box. Or you could go your entire collecting life without finding any.
Weird or Wonderful?
Errors have a long and storied history in the hobby. However, the majority of those that are widely recognized in the hobby come from things like spelling mistakes and wrong photos — oops moments that happen before a card heads off to the printer.
Generally speaking, sports card printing errors have more of a novelty status. There are exceptions, like the 1990 Topps Frank Thomas No Name on Front. But usually, these kinds of cards are outliers.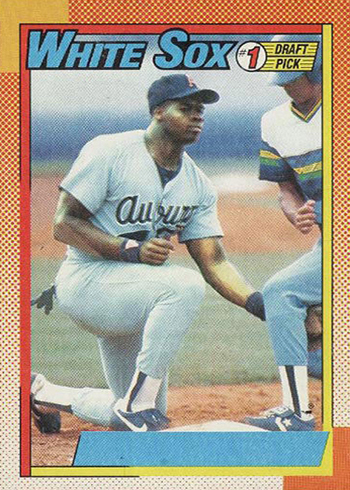 By they're very nature, they're mistakes that weren't supposed to happen — like when a fast food restaurant forgets to put the beef patty on your cheese burger. Or when Leonardo's head falls off the moment you take a Ninja Turtle action figure out of its package.
Many times, collectors look down on printing errors in the sense that they're not complete. They don't necessarily fit in with a set you're building. Despite they're sharp corners, they're damaged. So to that end, your best recourse might be to mail them back to the manufacturer and request replacements.
What Are Sports Card Printing Errors Worth?
It's hard to say what sports card printing errors are worth.
Putting a gauge on what these sorts of errors are worth is tough. Their appeal is largely for player collectors looking to dive deep and get whatever they can. So sometimes, you can find buyers, particularly if it's a star or an important Rookie Card.
Even then, big money is often the exception. You might get a few dollars if you try to move it. Or it might just sit there. It's all dependent on who it is and if the right collector comes along. So few are actively looking for printing errors that they're often the kind of thing you usually stumble upon rather than search out. Some may even avoid printing errors because they're not as they're intended. Pinpointing what these kinds of cards might be 'worth' is extremely tough to gauge. It's probably best to keep expectations on the modest side.
To Sell or Not to Sell?
If you land a Mike Trout or Tom Brady mistake, it might be worth your time to try and find a buyer. If it's a fifth-year card of a 35-year-old reliever in a set you're working on, replacement might be the better route.
Depending on your take, sports card printing errors can add a little flavor to a break or they can be annoying. Just like a lot of other parts of the hobby, it comes down to preference.