Pack Wars Get a New Twist on Upper Deck e-Pack
Usually, Pack Wars is a game collectors play when they're together at a shop, show or somewhere hanging out. Upper Deck is taking the concept virtual with their e-Pack platform.
Traditionally, Pack Wars plays out with some sort of criteria called before everyone opens their packs: highest number, most valuable card, lightest player, etc. In some cases, the winner gets all the cards while variations on the game take away some of the risk but still include prizes of some sort.
Upper Deck's e-Pack Pack Wars play out pretty much the same way. Collectors buy packs of participating products and square off against other collectors from around the world. While everyone keeps the cards they buy, winners get additional prizes like exclusive physical and digital cards.
2018 Upper Deck Marvel Annual 2017 is the first e-Pack product to be part of the new Pack Wars program. There's a special bundle available. Cards have scores for various skills. As Pack Wars plays out, those attributes are used to determine the winner, similar to the traditional game.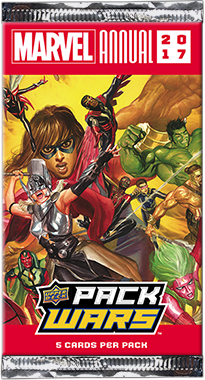 As for prizes, Marvel Annual Pack Wars exclusives include new Red parallels for the base set and Printing Plates.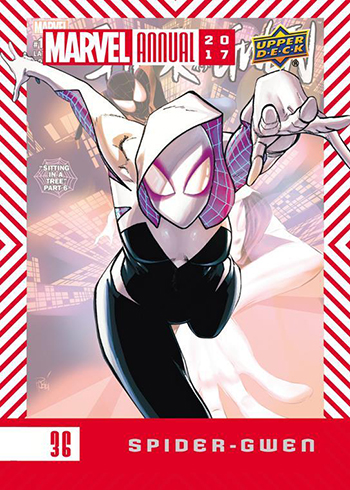 Upper Deck will continue to make new products eligible for Pack Wars in the weeks and months ahead.