Beckett Authentication Services Announces Major European Partnership with Showmasters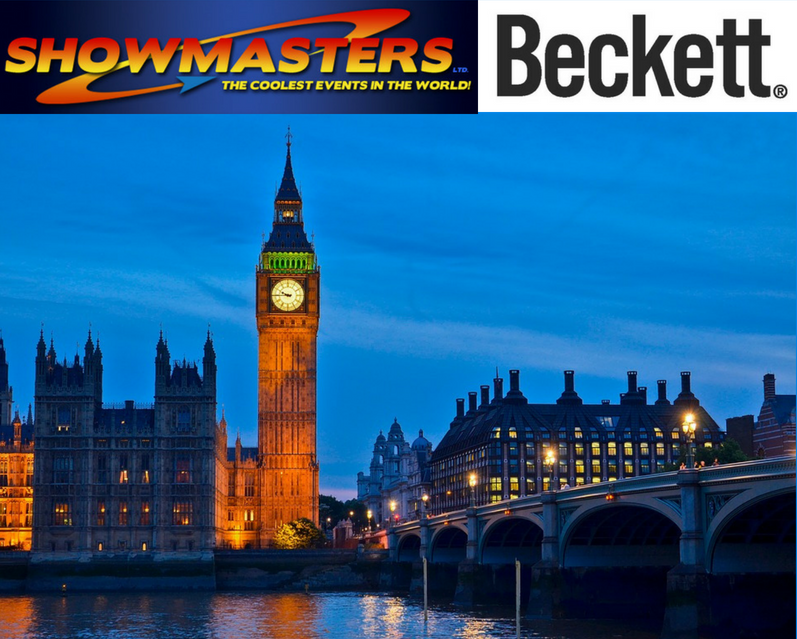 Beckett Authentication Services, the renowned global authority in autograph authentication, and Showmasters, Europe's leading event organizers of licensed pop culture and Comic Con events, have joined forces to offer full ONSITE authentication of your autographs at the two largest Showmasters events in the United Kingdom on June 2nd and 3rd in Birmingham and July 27th-28th in London! This will be the first Beckett Authentication appearance and collaboration at any European Comic Con or European signing event.
"Showmasters is very proud to announce Beckett (BAS) as the exclusive authentication partner at Showmasters' events and BAS services will not be available at any other collectors' events in Europe," Jason V. Joiner, Director at Showmasters, says. "This commitment to Showmasters demonstrates the degree to which Beckett respects the importance of the London Film and Comic Con and Collectormania to autograph collectors and the hobby. Showmasters events are one of the most respected autograph-collector events in the world. This partnership is a big step forward in the globalization of autograph collecting and shows that Beckett understands that their presence at show events in Europe is paramount to help protect the hobby and collectors."
Beckett Authentication Services available over the weekend include:
On-Site autograph authentication with same-day turnaround.
Submission costs are set on a sliding scale with services starting at the "Show Special" cost of $10 (£8) and a full list of autograph fees can be found on the official Beckett website (www.beckett-authentication.com).
Items that require a full letter will be imaged at the show and the Letter of Authenticity (LOA) will be mailed from the United States approximately two weeks after the show.
Steve Grad, star of the History Channel's hit show, Pawn Stars, is Beckett's principle authenticator and will be onsite.
About Beckett Authentication:
Established November 2016, Beckett Authentication Services (BAS) is the newest member of the Beckett Media portfolio. Since 1984, Beckett has been the industry standard for price guides, card grading, and now with the inception of BAS, autograph authentication.
World renowned autograph experts Steve Grad and Brian Sobrero bring their vast experience with autographs from all genres and eras to the forefront of BAS. They have authenticated some of the rarest and most valuable items in the industry, a testament to their level of expertise.