How to Buy and Sell Sports Cards and Memorabilia Locally
Collecting sports cards and memorabilia has evolved dramatically over the years. Most notable are the various new methods of buying and selling collectibles. Card shops and shows are still tried-and-true methods to add or thin your collection. But technology has opened so many avenues. And it's not just selling through the mail. New tools exist to help you buy and sell sports cards and memorabilia locally.
Lately, there has been an emergence of apps and websites that connect you to people in your area that are trying to move unwanted items that may otherwise not see the light of day. Basically, it's as if you're attending a yard sale from the comfort of your own home.
Tools for Buying and Selling Sports Cards and Memorabilia Locally
Apps such as Letgo and OfferUp, along with Facebook's Marketplace feature, have seen a steady rise in popularity, each with millions of active users.
The volume of traffic created within this new virtual market makes it important to understand its features and functions. Whether you're buying or selling, it's far easier to accomplish your goals when you know the best methods for using the apps.
Selling through each of these outlets is relatively simple: Just snap a photo, give it a title, and add a price! Descriptions and additional information are optional, but often help make a sale quicker. Using keywords in your title or description will encourage a quicker sale, thanks to the search feature. Once sold you can either meet in person to exchange your item or, on OfferUp and Facebook's Marketplace, you can ship nationwide. Buyers are free to message you concerning your item, and make offers if you allow. With each of these options, it's important to note that there are no selling fees involved. Everything is free to list, and there are no final-value fees to worry about. You are given the option to promote or "boost" your listing if you'd like, but that's the only way to incur fees.
Ease of Use
One drawback to using Letgo to sell, however, is the over-simplicity of listing. When you go to sell an item, it lets you take or add one photo before prompting you for a listing price. If it recognizes your item, or attempts to, you can add a title and category. If not, it automatically posts with only the price and photo, leaving the listing subpar overall. You must then click the edit button to add more photographs, a title, and a description if you desire. Although this simplicity helps post items at a quicker rate, it takes longer overall to go back in and edit rather than completing it all at once. This also hurts buyers, because it clutters the "recently listed" area, along with rendering the search feature useless on certain listings.
Personally, I have had more success using Facebook Marketplace to sell compared to the other two. With the identical listings on both, I have sold three items thanks to Marketplace and only one via Letgo. Between those sales, I've netted a little over $100 within a two week span! I've used OfferUp almost exclusively as a deal finder, but plan to expand to that as a selling method as well. Both OfferUp and Facebook Marketplace let you create your listing in its entirety, leading to a more effective listing.
Keywords
When navigating OfferUp, Letgo, and Facebook Marketplace, it can be tough to find the best deals through all the overpriced listings. Unfortunately, there is not a specific category for sports collectibles. Thanks to the aforementioned search feature on each, however, it can be easier to sort through than you would think. Keywords such as "auto", "autograph", "signed", "COA" can help you find plenty of collectables faster than hours of scrolling would. Don't limit yourself when you search, try any possible word or combination of words that you can think of. Search for "cards" or "football", "baseballs" or "memorabilia", you never know what you might find.
Once you're versed in navigating these outlets, it's time to dive in on some deals. I've made a trade and two decent purchases so far, with a few others in the works as of this moment. I was able to pick up a 2000 Tom Brady Bowman Chrome rookie and a 2005 Aaron Rodgers Upper Deck Debut Ink rookie autograph at a steal of $275, talking the seller down from his listing of $500 between the two. Next, I managed to get a framed piece featuring a CD and cover both signed by The Fray for only $20. Most recently, I was successful in working a fantastic trade for a Mike Trout 2011 Topps Update rookie graded PSA 9, a deal which was heavily in my favor! Plenty of great deals to be found when you know what you're looking at.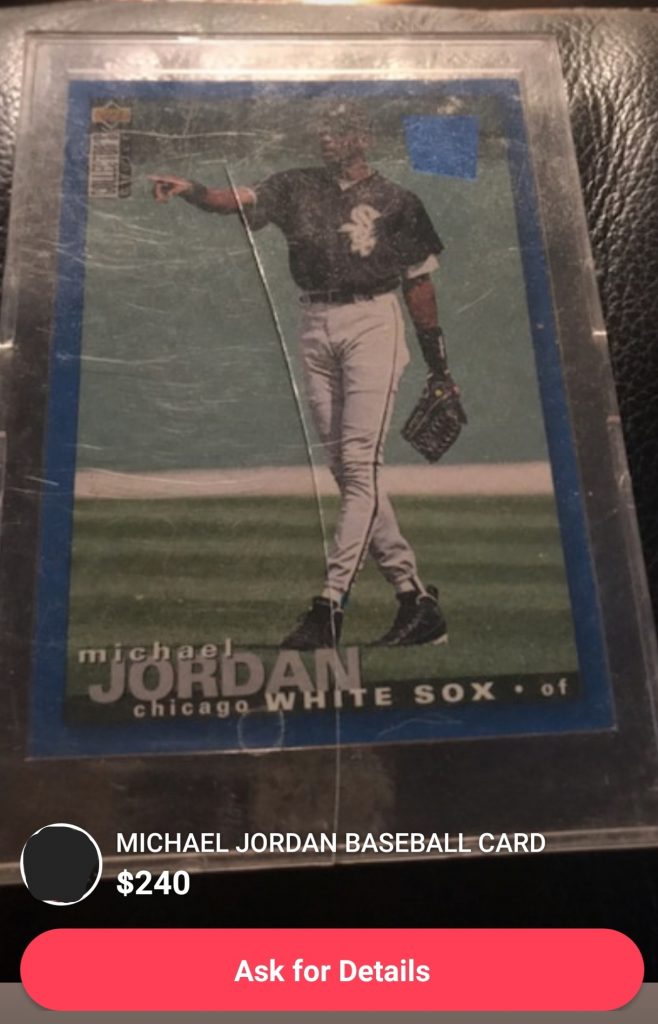 Safety Is Key
Be sure to take proper precautions while using these apps. Just like traditional sales avenues, fakes are out there. Always do your best to research the items you're looking at and get as much information as possible. Online, there are countless guides and tips to spot fakes for certain items, such as key sports cards and various signatures. If something seems fishy, it might be better to pass on it rather than taking a hit.
Fakes are not the only area to exercise caution.
One of the few drawbacks to buying or selling through these outlets can be the meet-up. There are plenty of great people in the world, so you shouldn't assume the worst. However, there are a few ways to increase your overall safety.
First off, check their profile to see the reviews others have left for them. All three of these outlets allow buyers and sellers to review each other. So just like you would on eBay, it's wise to check the feedback others have left.
I suggest finding a public area to meet up, such as a store parking lot. It's suggested to meet during the day as there is less risk of issues than at night. If you can't think of a good spot to meet, look into police stations in the area. They encourage individuals to use their parking lots for meet-ups.
Following these steps will help avoid any surprises when you meet in person for items.
Craigslist is yet another option available for finding deals and selling. With the longevity of this app, there are fewer technical issues and a well-established community of users. This will help increase your item's exposure, as well as opening up more opportunities to find items for your collection.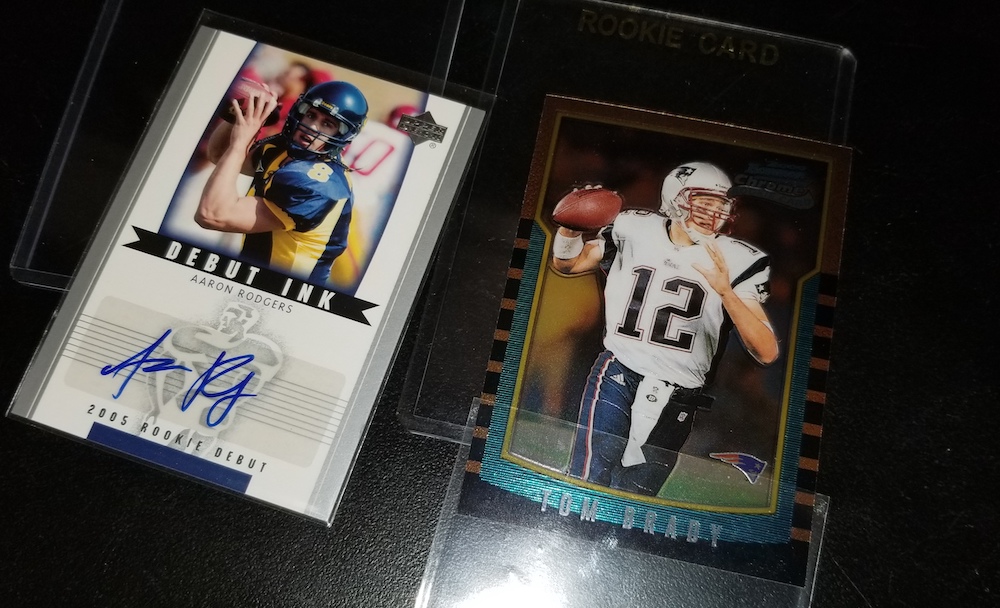 Finally, Yard Sale Treasure Map is a very useful app for those of you who journey to yard sales. This app creates a map using Craigslist and  your current location. This gives you an idea of the sales nearby. It also accesses Google maps, offering easy navigation. This can help extend your bargain hunting throughout the weekend, hopefully leading to a big score.
The last time I was at a yard sale, I opened the app to see if others were close by. It led me to two town-wide yard sales I hadn't known about. In the process, it helped me find all sorts of deals I would have otherwise missed. If I didn't have plans later that day, I could have hit another ten local sales without a problem.

With these tools, it may be overwhelming to learn how to navigate the countless listings on each market. However, with a little practice and some luck, you can both make money and find fantastic deals!