The Hobby Hand Turkey Returns: Name five things you're thankful for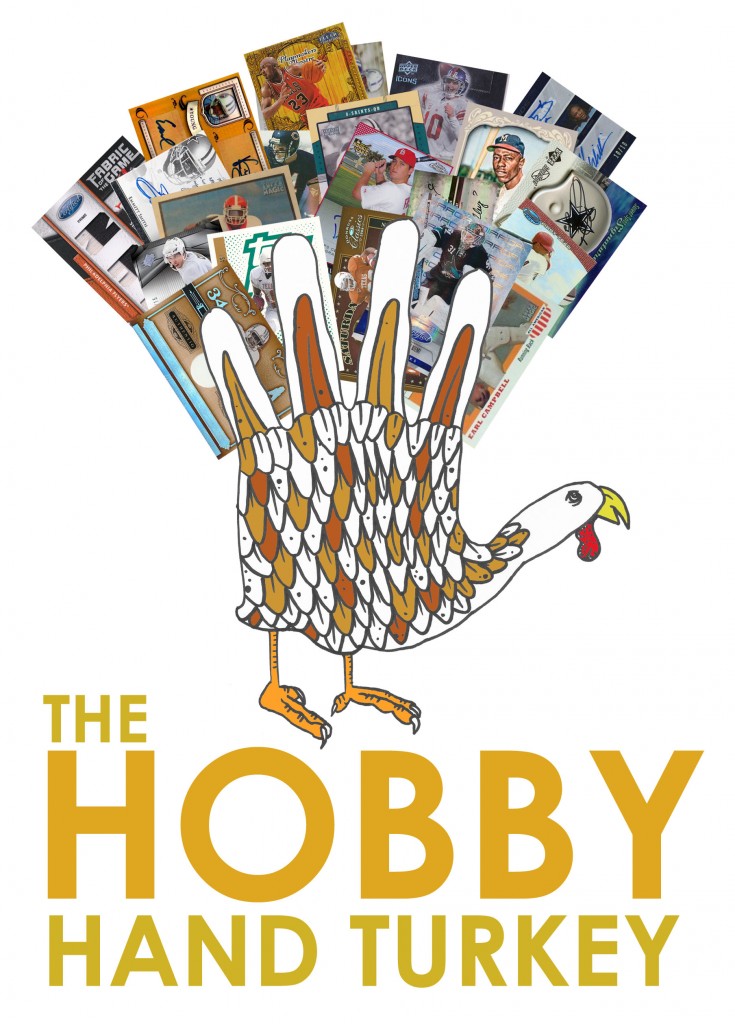 By Andrew Tolentino | Editor
Thanksgiving is upon us. But before we all begin fighting over drumsticks and putting gravy on everything just before falling victim to the tryptophan, it's important that we reflect for just a moment.
Making his glorious return, the Hobby Hand Turkey wants to ruffle our feathers for a change by asking us to name five things we're thankful for. These could be pieces that you have in your personal collection, cards that you want but don't have, or heck — they don't even have to be cards.
If you have a moment, feel free to join us and other collectors in sharing five (mostly) hobby-related things you're grateful for.