We all lose with MLB's PED problem and how it's reflected in Hall of Fame voting results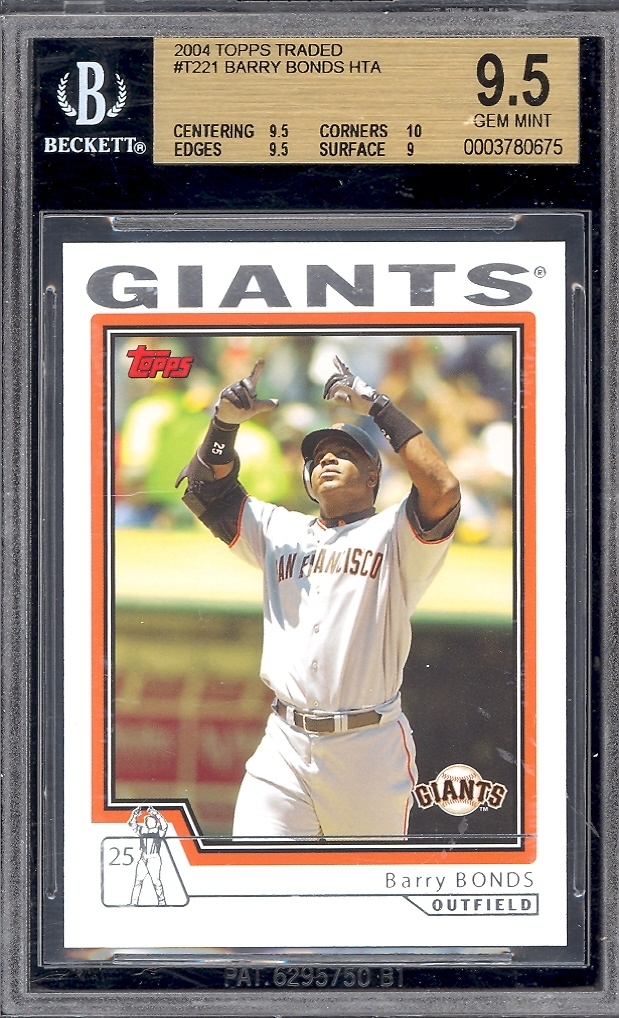 By Chris Olds | Beckett Baseball Editor | Commentary
The Hall of Fame vote is in, and it's proof we have all lost once again.
Because of what happened on the field in the recent past — fueled in part by a wave of chemical enhancements that changed the game and now cannot be equaled — we have lost the ability to do a few things. That affects us in subtle ways as fans, and in some not-so-subtle ways it affects our cardboard.
We've lost the ability to have a meaningful home run chase — either in a single-season or a career. Barry Bonds' record of 73 in 2001 won't be topped. His career mark of 762 looks safer and safer by the day even though Alex Rodriguez was supposed to have toppled it perhaps sometime this season or next before the wheels fell off.  Those once-magical marks — summers and chases that fueled cardboard sales like no other — are gone, wiped away from possibility for a few years, likely more. Those numbers that used to matter and be easily atop the minds of fans? Not as important — and I'll admit I had to go look one of them up.
And they're apparently not Hall of Fame caliber numbers, either.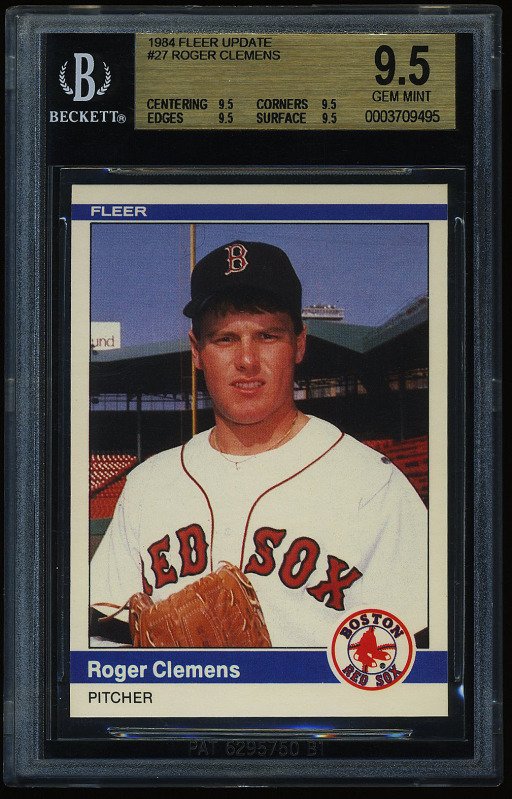 And now, with this year's Hall of Fame vote, we've lost the ability to have a meaningful celebration of the game's history this summer at Cooperstown. Not that I would endorse those who likely cheated as worthy of entry — I wouldn't — but, like the records, the scales have been shifted so far that those once-easy plateaus of statistical quality no longer matter. At least, that's the way it seems as players who could be, should be Hall of Famers are not — both among those who likely cheated, and among the crop who likely didn't and whose numbers just can't compare.
Sure, the achievements on the field all happened. There's no changing that. However, the ability to enjoy such history, as a fan, is just that much harder. It's harder to dig in when history happens and invest — in emotion and with money for cardboard — in the potential of even more history to come, and it never used to be that way. The same that was said for Bonds can be said for Roger Clemens and his achievements from the mound — they're mostly untouchable … and not that enjoyable now.
Sure, nobody failed a drug test, but it's pretty obvious that there were failures along the way in Major League Baseball.
While ignoring issues of the past allowed for prosperity — something that at times was needed to revive the sport's image — now is the time where the fans pay the price along with the game, its licensees (you know, those who make a living making your cardboard) and beyond. Ever notice how guys like Clemens, Bonds, Mark McGwire and a few others aren't appearing on any MLB-authorized old-timers or flashbacks cardboard these days? I have.
Had some players not chased history via every potential way possible, we might have a few more names headed to Cooperstown this summer — and we'd enjoy them and not question them. Same might go for certain once-beloved spots in the record books.
And on days like today — and one later this summer — we'd win a little more as collectors or dealers of their baseball cards, too.
Instead, moving forward, we'll get the continued debate of who should be, who could be, who won't be — and why or why not.
And we lose with all of that, too.
Chris Olds is the editor of Beckett Baseball magazine. Have a comment, question or idea? Send an email to him at colds@beckett.com. Follow him on Twitter by clicking here.
HALL OF FAME VOTING RESULTS
Ballots Cast: 569    Needed for Election: 427
VOTES PLAYER PERCENTAGE
388 Craig Biggio 68.20%
385 Jack Morris 67.70%
339 Jeff Bagwell 59.60%
329 Mike Piazza 57.80%
297 Tim Raines 52.20%
272 Lee Smith 47.80%
221 Curt Schilling 38.80%
214 Roger Clemens 37.60%
206 Barry Bonds 36.20%
204 Edgar Martinez 35.90%
191 Alan Trammell 33.60%
123 Larry Walker 21.60%
118 Fred McGriff 20.70%
106 Dale Murphy 18.60%
96 Mark McGwire 16.90%
75 Don Mattingly 13.20%
71 Sammy Sosa 12.50%
50 Rafael Palmeiro 8.80%
19 Bernie Williams 3.30%
18 Kenny Lofton 3.20%
16 Sandy Alomar Jr. 2.80%
6 Julio Franco 1.10%
5 David Wells 0.90%
4 Steve Finley 0.70%
2 Shawn Green 0.40%
1 Aaron Sele 0.20%
0 Jeff Cirillo 0.00%
0 Royce Clayton 0.00%
0 Jeff Conine 0.00%
0 Roberto Hernandez 0.00%
0 Ryan Klesko 0.00%
0 Jose Mesa 0.00%
0 Reggie Sanders 0.00%
0 Mike Stanton 0.00%
0 Todd Walker 0.00%
0 Rondell White 0.00%
0 Woody Williams 0.00%