The Daily: 2013 Topps Heritage Mike Trout #430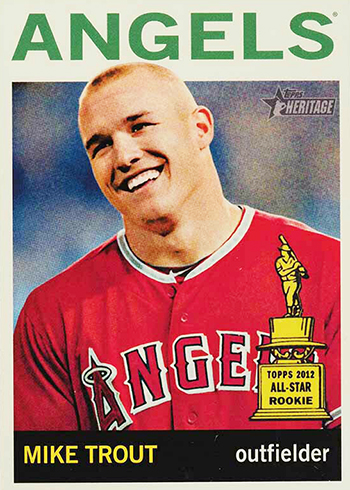 So it looks like Mike Trout is sticking close to Disneyland for a very long time, reportedly nearing a roughly $430 million extension with the Angels. To date, the outfielder appears in just one set as #430 — 2013 Topps Heritage Baseball.
Over the last while, as Mike Trout cards have exploded, it has actually become a fairly significant one. The 2013 Topps Heritage Mike Trout isn't a Rookie. It's not even a second-year card. It is Trout's second MLB Heritage card, though. It's also his first that's among the high number short prints. All said, it's a recipe for a card that's probably worth more than you might expect. But then again, it's Mike Trout where not all the traditional rules apply.
Besides the base version, there are a handful of parallels and a couple of different variations.
The Daily highlights a key player or personality in the world of sports or collecting from the past 24 hours along with one of their key cards.