There's plenty of interest in Steve Jobs' autograph
An icon in the technology world, Apple founder Steve Jobs, died on Wednesday at age 56 the company announced, leaving an immense legacy in how his company's electronics changed the way people lived.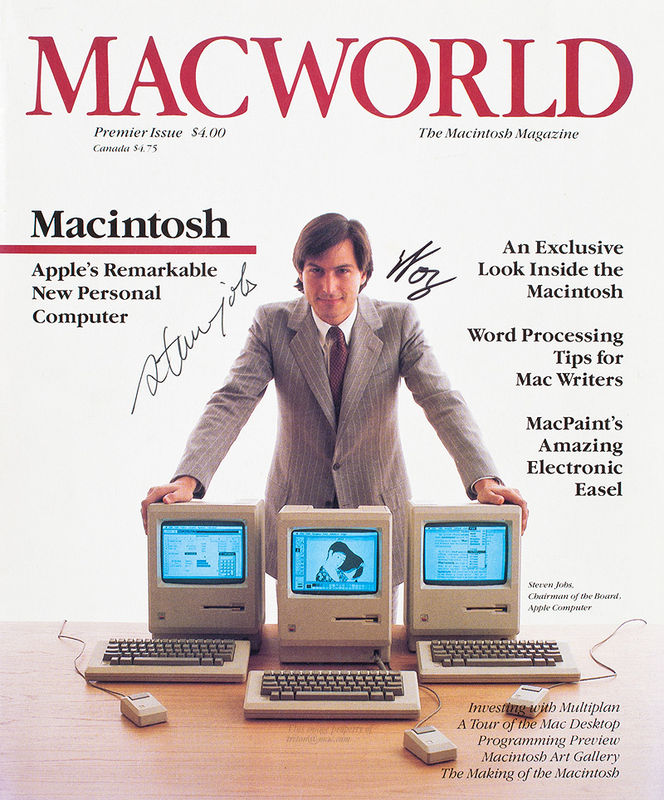 Naturally, I wondered whether he appears on any trading cards in the Beckett.com database after hearing the news. He does not — not a single standard card. Not a single cut autograph card. Nothing.
However, there might be a reason for that last part — Jobs apparently wasn't much of a signer as demand for his autograph has been very strong through the years and it will, naturally, be even stronger now.
The signed first issue of MacWorld magazine seen above was the only non-reprinted autograph from Jobs that went on the auction block in the last two weeks on eBay. Reportedly signed for a former Apple employee, it collected 28 bids on Sunday and closed at $1,426.69, but the reserve on the auction was not met. That's all without any kind of authentication from James Spence Authentication or PSA/DNA.
Well before his death, there was heavy interest in Jobs' autographs as one collector was willing to pay $2,274 for a signed copy of this same magazine (perhaps the exact same one) in 2003, according to CNet, but, again, the reserve on that auction was not met. Adding to this demand is the fact that, for years, Jobs apparently had a policy of not signing through the mail to give everyone similar treatment rather than please a few and disappoint many others.
Unsigned, the magazine itself has an asking price of as much as $325 on eBay right now. (Update: As of 9 p.m., some eBay sellers are asking $2,000 for an unsigned issue.) Between this and other items on the auction block, it's apparent that there are a lot of people out there interested in memorabilia relating to the media icon and his company just as there is plenty of interest in computers, iPads, iPhones and so on.
Presently, interest in some items depicting him is picking up on eBay. For example, a 1982 copy of TIME magazine featuring jobs on the cover sold for $162.50 after 37 bids Wednesday night with the bid amount jumping more than $30 during the auction's final minute.
Meanwhile other pieces of Jobs memorabilia have made headlines in the past. Late last year, a Chinese company created an action figure of Jobs, which sold for as much as $2,500 after Apple sent the company a cease and desist order as the item was not authorized by him or his company.
Could there be a 1/1 cut autograph of Jobs to come from a trading card manufacturer soon? Probably, but the tough part might be finding a signature.
The easy part will be finding someone who wants it.