First look: 2011-12 Limited Hockey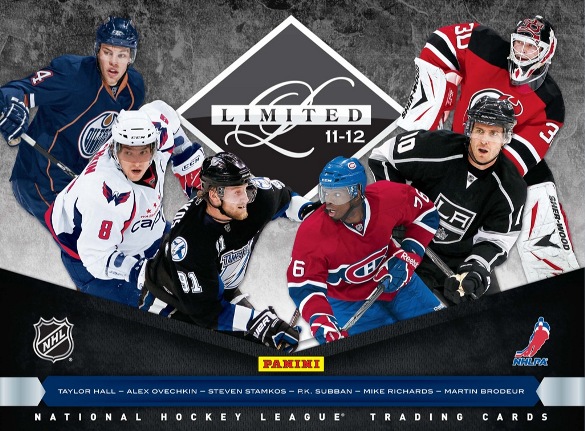 By Andrew Tolentino | Hockey Editor
Now with a baseball license and making its sophomore-year campaign with the NHL, Panini America is proving to be anything but limited when it comes to making trading cards. Barreling onward and upward, the manufacturer's coming 2011-12 Limited Hockey release defines the word with exclusivity in mind.
Slated for a Dec. 14 release, Panini's high-end ramp-up line delivers a great deal of numbered cards and other finds with definitive print runs. Even beyond base Rookie Cards limited to 299, there are plenty of other finite finds to be found.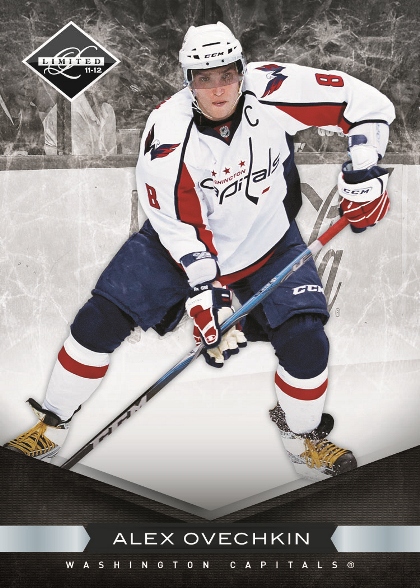 Among the latest and greatest brand additions, this year's High Numbers, Phenoms Rookie Cards, Net Presence memorabilia and Game Pucks insert cards are said to be the show-stealers.
High Numbers cards revolve around NHL goalie greatness and are limited to 99 copies.
Phenoms Rookie Cards have been re-tooled to include "unique, definable patches."
Net Presence memorabilia cards showcase sections of twine from the 2010 All-Star Game.
Game Pucks inserts appropriately feature pieces of pucks used during various NHL games.
Other finds that bolster the 175-card 2011-12 Limited base set include:
Hard-signed Base Phenoms Rookie Cards with team logo patches (also in various forms):

Silver Spotlights Parallels (featuring the team's second logo)
Gold Spotlights Parallels (with a commemorative draft-year or NHLPA patch)
Platinum Spotlights Parallels (featuring an NHL patch)

Rookie Class Letters/Numbers Signatures with jersey swatches signed by significant newcomers
Brothers in Arms inserts with memorabilia (and patch variations) from top-goalie tandems (25 or less)
1/1 hits including: NHL Shields, Limited Cut Signatures, Manufacturer's Marks
Jumbos and Freshman Jumbos with large swatches and signatures from top veterans and rookies
Hard-signed sets including: Select Signatures, Back To The Future Signatures and Men of Mayhem Signatures
Each box of 2011-12 Limited should deliver:
Three autograph or memorabilia cards
Four other cards (comprised of commons, parallels, inserts and other nuances)
Case chasers can expect to find:
15 boxes per case
6 Phenoms
1Phenoms Silver
3 Jumbos
1 Men of Mayhem Signatures card
2 Brothers in Arms memorabilia cards
2 Crease Cleaners cards
1 Net Presence card
1 High Number card
4 Team Trademarks cards
1 Limited Trios cards
4 Banner Seasons cards
Stay tuned to Beckett.com for more details on 2011-12 Limited Hockey.